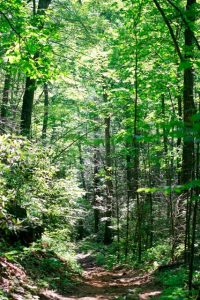 Order audio and lecture notes, download and listen in a matter of minutes:
Medicines from the Earth Herb Symposium 2017
2017 Southwest Conference on Botanical Medicine
It was a wonderful year. We thank all who made it such a great success.
Read 2017 program summaries below.
---
---
Medicines from the Earth Herb Symposium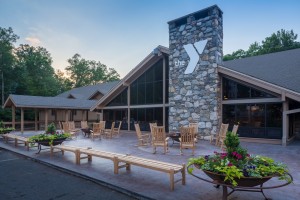 (Past Event) June 2 – 5, 2017 at Blue Ridge Assembly in Black Mountain, North Carolina
The retreat-like setting and the variety of presentations on herbal medicine offer the experience of stepping out of our busy lives to savor this weekend with the plants.
Begins with optional Friday events: David Winston's field study (pictured below), or a pre-conference intensive with Kenneth Proefrock: Immuno-psychiatry–Immune System Influences on Mental Health and Innovative Therapies for Restoring Balance
The main symposium is Saturday, June 3 to Monday June 5.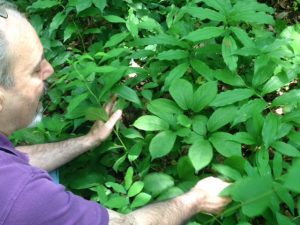 Speakers: Abby Artemisia, Mark Blumenthal, Teresa Boardwine, Mary Bove, Richo Cech, Jerry Cott, Walter Crinnion, Doug Elliott, Kathleen Maier, Robin McGee, Jason Miller, Kenneth Proefrock, CoreyPine Shane, Vickie Shufer, Jill Stansbury, Marc Williams, David Winston and Donnie Yance
We hope you'll join us for this herbal conference!
---
---
Past Conference:
Southwest Conference on Botanical Medicine
April 7 – 9, 2017 at the Southwest College of Naturopathic Medicine in Tempe, Arizona
Friday Field Studies in the desert with Mimi Kamp and JoAnn Sanchez
In-depth pre-conference intensive with naturopath Lise Alschuler, ND
Two full days (Saturday and Sunday) of clinical presentations and medicine making classes.
Outdoor classes and meals in the SCNM herb garden
Continuing education information.
Speakers: 7Song, Lise Alschuler, Paul Bergner, Mary Bove, Phyllis Hogan, Mimi Kamp, Rhonda PallasDowney, Kenneth Proefrock, JoAnn Sanchez, Katie Stage, Jill Stansbury, Jonathan Treasure, David Winston and Eric Yarrnell.
---
---
Continuing Education
Our herbal conferences provide opportunities for continuing education (CE, PDA, CEU, CNE, CME) in areas such as integrative medicine, naturopathic medicine, complementary medicine, holistic medicine and more. Applications to be submitted for naturopaths (naturopathic doctors), acupuncturists and nurses for both events.
Sign up for our newsletter
Receive program updates and announcements…
Questions? Contact us and we'll be happy to help.