An audio series for health care providers – with continuing education for naturopathic physicians – bundled together in one discounted package:
Nine (9) audio lectures (1.5 – 2 hours each)
Digital book of notes (137 page PDF)
Order with one click for $75 ($105 value)
Note: The information in this series is provided as a research resource for health professionals and is not intended to replace diagnosis and treatment by a qualified health care practitioner.
Details: These nine audio recordings offer a wealth of advanced clinical information on the relationship of the gastrointestinal system to physical and mental health. Presented by experienced practitioners, the series covers botanicals for basic gut health and a review of herbal and nutritional gastroenterology. The first four recordings listed below include clinical recommendations for healing the gut-brain axis with botanicals, treating intestinal permeability and managing small intestine bacterial overgrowth (SIBO). The final two recordings present the latest information on the vagus nerve and the brain's effect on the gut and overall immunity. (See more detailed descriptions below.) Includes a digital book of lecture notes with complete references (137-page pdf).
Naturopathic CE: If CME has not previously been earned for the lectures listed below (either in person or distance) you can earn a total of 14.5 CME hours, including:
2.5 pharmacy credits (approvals from Oregon and Arizona) and
12 general credits (approvals from Oregon and Arizona)
See more continuing education details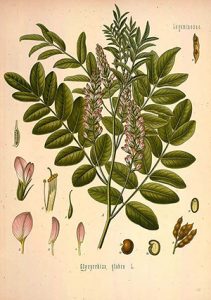 Recordings included in this series:
Herbs for Restoring Gut Mucosal Health and Function
Restoration of the gut mucosa and intestinal barrier with botanicals can offer specific support for mucosal immunity, cell regeneration and encouraging a healthy biome. Mucosal barrier and secretions are compromised with food allergies, stress, inflammatory gut issues and many systemic diseases. This presentation describes specific botanicals, their application and use in restoring mucosal immunity and health. Discusses traditional use, more science-based use and clinical applications in case histories. Speaker: Mary Bove, ND. (Product Code: 19SW19)
The Digestive System and Neurological Health: Healing the Gut-Brain Axis with Botanical Medicine (two recordings, Part 1 and Part 2)
Jason Miller, DACM explores the complex relationship between the organisms in the digestive system and the health of our nervous system. By examining recent research into the gut-brain axis (GBA) in the light of Traditional Chinese Medicine principles and formulas, an elegant understanding of this new field emerges. Speaker: Jason Miller, DACM. (Product Code: 16MEGBPt1andPt2)
Demystifying SIBO (Small Intestine Bacterial Overgrowth)
Small intestine bacterial overgrowth, or SIBO, has emerged as a very common underlying cause of bloating, abdominal pain, reflux, diarrhea, and constipation. Often, these symptoms are called irritable bowel syndrome (IBS), but finding the cause of the symptoms allows us to offer lasting treatment or cure. This presentation highlights symptoms and diagnosis of SIBO, as well as pharmaceutical and herbal treatments, giving the tools needed to treat this condition and address common challenges during treatment. Speaker: Katie Stage, ND. (Product Code: 18SW23)
Rebuilding Damaged Intestinal Walls and Treating Gut Permeability with Botanical Medicines

When the permeability of the gut walls is altered, numerous systemic health complaints may result. Undigested proteins can leak into the submucosal tissue, causing gut reactivity and digestive symptoms. If these proteins are absorbed into the bloodstream, allergic and autoimmune conditions may manifest. This lecture offers herbal and nutritional therapies for repairing the intestinal mucosa and restoring optimal gut barrier functions. Speaker: Jillian Stansbury, ND. (Product Code: 16ME04)
Herbal and Nutritional Gastroenterology (two recordings, Part 1 and Part 2)
Digestion, absorption and elimination are truly the foundation of health. This two-part lecture offers a comprehensive review of common and sometimes difficult-to-address conditions: achlorydia, leaky gut syndrome, IBS, IBD, chronic diarrhea, malabsorption, constipation, gastric ulcers, GERD, gallstones, GI-based depression and more. Speaker: David Winston, RH (AHG). (Product Code: 14SWGIPt1andPt2)
Vagus Nerve: The Brain's Effect on Immunity and Gut (two recordings, Part 1 and Part 2)
In Part 1 Donald Yance, RH (AHG) reviews vagus nerve physiology and discusses how positive emotions build physical health through this connection between the brain and the gut, and how techniques such as meditation, prayer, mindfulness, deep breathing and listening to relaxing music provide great benefit to patients with heart disease and cancer through the stimulation of the vagus nerve. Part 2 focuses on the gut flora and its influence on immunity and brain functioning. Recent research shows that a lack of beneficial gut flora and toll-like receptors in the gut wall stimulates a neuroendocrine response to gut pathogens. Speaker: Donald Yance, RH (AHG). (Product Code: 17VagusPt1andPt2)
Plus Lecture Notes for the Gastrointestinal Series, in PDF format (137 page digital book).