Online from March 24 – March 26, 2023
(Extended access to videos after online conference weekend)
---
This annual conference will take place online.
Table of Contents
Highlights:
21 online lectures: clinical botanical medicine for chronic health conditions via video. See speaker and topic list.

Pre-conference Intensive

with Eric Yarnell, ND, on

Reclaiming Self: Herbs to Correct Autoimmunity

Two panel discussions

on Zoom with audience participation
Continuing education available for ND, RN, FNP, LAc and others

NDs: Applications to be submitted to OBNM, Sonoran University (formerly SCNM) and CNDA
Nursing Professionals: Application to be announced
Acupuncturists: Application to be submitted to NCCAOM

Registration includes:

Access to 21 videos for 6 months
Digital lecture notes and PowerPoints in PDF format to own
Full set of audio recordings to own
Continuing education ($25 additional fee for CE)
Registration: Early bird $345 by March 3; $415 after that date. Includes all video lectures except Friday intensive and CE fee.


Cancellations: By March 9, registration fees will be refunded minus $50 processing per registrant. No refunds can be given after 3/9/23. Refund requests should be emailed to the Registration Office.
---
Scholarships: In recognition of the need for diversity in the fields of clinical herbalism and naturopathic medicine, the conference is offering a limited number of full scholarships to persons of color (Black, Indigenous, Hispanic/Latino, and Asian-American) who are not yet practitioners and would like to further their education in the clinical uses of botanical medicine. Details
Other Full and Partial Scholarships are modeled on the work-study program. There are a limited number of scholarships based on financial need, and secondarily on participation in publicity initiatives for the conference. Applications close March 3. Details
---
Online Pre-Conference Intensive with Eric Yarnell, ND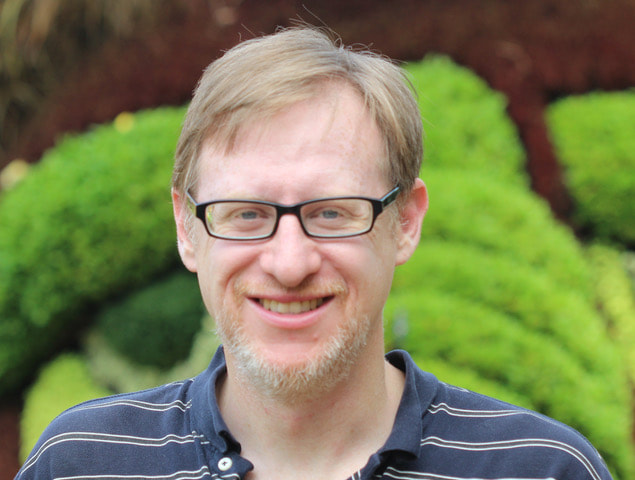 Title: Reclaiming Self: Herbs to Correct Autoimmunity
Date: Friday, 3/24/23
Time: 1:00 – 5:15 PM Arizona and Pacific Time on Zoom
Cost: $95
Open only to registered conference participants.
Continuing Education: 4 hours credit
NDs: Applications to be submitted to OBNM, Sonoran U (formerly SCNM) and CNDA (includes 1 pharmacy hour + 3 general hours)
Nursing professionals: Application details to be announced
Acupuncturists: Application to be submitted to NCCAOM
Description:
In this intensive, Eric Yarnell, ND discusses the role of herbs in helping counteract and reverse autoimmunity, the underlying cause behind many chronic and acute conditions. The focus is on the immunomodulating herbs, distinguishing them from the immunostimulant herbs, and clarifying the profound and potent (though gentle and slow) effects immunomodulators can have. The differences between these herbs and various immunosuppressive and biologic drugs for autoimmune diseases are considered, along with the problems with these drugs, including herb-drug interactions (positive and negative). Case examples from patients with complex autoimmune diseases are used to illustrate the practical implementation of the strategies presented.


Speakers and Topics
(Subject to minor changes)
Dee Atkinson, FNIMH
Dee Atkinson is a Fellow of the National Institute of Medical Herbalists (FNIMH) and the senior herbal practitioner at Napiers the Herbalists in Edinburgh, Scotland. She runs a general medicine clinic with a special interest in women's health, managing hormonal health and aging. More recently, Dee set up the Napiers Long Covid Clinic to facilitate an integrated approach between doctors, herbalists and nutritionists to address this new disease. More about Dee Atkinson.
Presentations:
1. Panel Discussion: Botanical and other Therapies for Long COVID
Paul Bergner, Medical Herbalist
The Director of the North American Institute of Medical Herbalism in Portland, Oregon, Paul Bergner offers seminar training in clinical skills, medical herbalism, nutrition, and nature cure. He supervised a teaching clinic in Boulder, Colorado from 1996 until 2012, has edited the Medical Herbalism journal since 1989, and is the author of seven books on herbal medicine. More about Paul Bergner.
Presentations:
1. History and Clinical Uses of Eupatorium perfoliatum and Asclepias tuberosa
2. Treasures from the National Formulary of 1906
3. Panel Discussion: Botanical and other Therapies for Long COVID
Chanchal Cabrera, RH (AHG)
The former faculty chair of botanical medicine at Boucher Institute of Naturopathic Medicine, Chanchal is a Fellow of the National Institute of Medical Herbalists (UK) and an herbal practitioner specializing in helping patients manage cancer. On her organic farm in British Columbia, she runs therapy workshops for people with disabilities. More about Chanchal Cabrera.
Presentation:
1. Three Cytotoxic Herbs – A Materia Medica Review of Artemisia absinthium, Thuja occidentalis and Taxus brevifolia in Clinical Practice
Deborah Frances, ND
Deborah Frances began her career in health care as a registered nurse, where she gathered extensive experience in a wide range of fields, including psychiatry, women's health, family practice and intensive and coronary care. In 1993 she graduated from the National University of Natural Medicine in Portland, Oregon. In her healing, she utilizes natural therapies such as homeopathy, herbal medicine, hydrotherapy, physical medicine, nutrition and hands-on energy therapies to help resolve blocked mental, emotional or spiritual patterns. More about Deborah Frances.
Presentation:
1. Suppression vs. Healing: Appropriate Applications of Herbal and Nutritional Therapies for Common Skin Conditions
Lillea Hartwell, ND, RH (AHG)
Lillea Hartwell is a naturopathic physician and registered herbalist who practices in southwestern Arizona at the Sonorah Blossom Clinic, where she specializes in autoimmune conditions using the full scope of naturopathic modalities including botanical medicine, clinical nutrition, mind-body medicine, intramuscular nutrients, intravenous nutrients and minor surgery. She holds a BS in plant sciences with an emphasis in medical ethnobotany and a minor in environmental sciences. She teaches in the botanical medicine department of Sonoran University (formerly Southwest College of Naturopathic Medicine). More about Lillea Hartwell.
Presentation:
1. A Modern Yerberia: Controlled-Environment Agriculture for Growing Herbs in the Desert Southwest
Jack Lambert, PhD, MD (from the EU)
Professor Lambert is an adjunct Full Clinical Professor and Consultant in Infectious Diseases and Genitourinary Medicine at Mater Misericordiae University Hospital, and Associate Professor at University College of Dublin School of Medicine. His current research on chronic diseases such as HIV and long Lyme have pointed the way to a treatment plan for long COVID, which he has been researching since the start of the pandemic in 2020. More about Jack Lambert.
Presentation:
1. Long COVID: Symptoms, Etiology and Management Plans from the EU, with TBA
Brianna Piché, ND, RH (AHG)
Brianna Piché is a naturopathic physician and registered herbalist specializing in integrative pediatrics, postpartum care, and breastfeeding medicine. She has additional clinical interest in adolescent gender-affirming care, sexual and reproductive health, and in providing primary pediatric and peripartum care for families and children who identify as LGBTQ and non-binary. She serves as adjunct faculty at Bastyr University within the Departments of Botanical Medicine and Naturopathic Medicine and teaches coursework in pediatrics and clinical herbalism. More about Brianna Piché.
Presentations:
1. Gender-affirming Care for Adolescents: Botanical Allies for Transition
2. Pediatric ADHD: Botanical Nootropics and Mood Support in Childhood and Adolescence
3. Panel Discussion: Botanical and other Natural Medicine for Functional GI Disorders
Kenneth Proefrock, NMD
A naturopathic physician practicing in Sun City, Arizona, Kenneth Proefrock specializes in difficult-to-treat conditions in his clinic, Total Wellness. He is the Vice President of the North American Board of Naturopathic Examiners and chair of the biochemistry portion of the naturopathic physician's licensing exam. His lectures combine a detailed understanding of biochemistry and physiology with a passion for plant medicine. More about Kenneth Proefrock.
Presentations:
1. Improving Neuroplasticity and Mental Adaptability with Botanical Medicine and Physical Activity
2. Hear Ye! Hear Ye! A Natural History of the Ear and Its Pathology: From Otitis to Meniere's and Hearing Loss
3. Case Studies in the Naturopathic Management of Traumatic Brain Injury
4. Panel: Botanical and other Therapies for Long COVID
Katie Stage, ND, RH (AHG)
Katie Stage is a naturopathic physician practicing at the Sonoran University clinic in Tempe. She is a full-time faculty member at SUHS, teaching botanical medicine, hydrotherapy, GYN lab, and clinical skills. More about Katie Stage.
Presentations:
1. "I'm not sick….it's allergies!" Natural Treatments for Allergic Conditions
2. Panel Discussion: Botanical and other Natural Medicine for Functional GI Disorders
Jillian Stansbury, ND
Jillian Stansbury is a naturopathic physician who has been practicing in SW Washington State for over 30 years, specializing in women's health, mental health, and chronic disease. She holds undergraduate degrees in Medical Illustration and Medical Assisting and graduated with honors in both programs. She was the chair of the botanical medicine department at the National University of Natural Medicine for over 20 years. Jill has recently published five herbal formularies for health professionals, comprehensive, practical reference manuals for herbalists, physicians, nurses, and allied health professionals More about Jillian Stansbury.
Presentations:
1. A New Perspective on Mood Disorders: The Role of Oxidative Stress in Common Anxiety and Depressive States
2. Gastrodia elata: Traditional Chinese Medicine for Managing Migraines, Stroke and More
3. Panel Discussion: Botanical and other Natural Medicine for Functional GI Disorders
Jen Stovall, BSN, RN
A community herbalist and health educator, Jen Stovall believes that herbalism is a potent tool for social justice. Her work as a teacher and practitioner is informed by Western Herbalism, Southern Folk Medicine, and harm reduction practices. She has a BSN-RN and is a NADA Ear Acupuncture Detox Specialist and Trainer. She provides education and outreach for the Trystereo Harm Reduction Collective, a grassroots Syringe Access Program in New Orleans. Her herb school in North Carolina, Terra Sylva School of Botanical Medicine, is focused on centering concepts of bioregional herbalism, embodiment practices, and liberatory frameworks in herbalism More about Jen Stovall.
Presentations:
1. Managing the Impacts of Opioid Use Using Herbs & Nutrition
2. Soothing the Hungry Ghost: Supporting our Clients When They are Ready to Quit Using Opioids
David Winston, RH (AHG)
David Winston is an herbalist and ethnobotanist with over 40 years of training and clinical experience in Cherokee, Chinese and Western/Eclectic herbal traditions. He has had a clinical practice for over 30 years and is a herbal consultant to physicians throughout the USA and Canada. President of Herbalist & Alchemist, Inc. an herbal manufacturing company, he is also founder/director of David Winston's Center for Herbal Studies, which features his highly respected Two-Year Clinical Herbalist Training Program. More about David Winston can be located at Herbal Therapeutics and Herbal Studies.
Presentations:
1. Detoxifying the Body: The Clinical Use of Alteratives, Depuratives and Antidyscratics
2. Panel: Botanical and other Therapies for Long COVID
Eric Yarnell, ND
Eric Yarnell is an associate professor in the department of botanical medicine at Bastyr University and chief medical officer at Northwest Naturopathic Urology. He is the author and co-author of numerous articles and books for practitioners including Clinical Botanical Medicine and Natural Approach to Gastroenterology. More about Eric Yarnell.
Presentations:
1. Friday Pre-Conference Intensive: Reclaiming Self: Herbs to Correct Autoimmunity ($95 extra fee)
2. Herbal Dependence on the Gut Flora
3. Update on Herbs for Men's Health
Panel Discussions Live on Zoom:

1. Botanical and other Therapies for Long COVID with Paul Bergner, David Winston and Kenneth Proefrock
2. Botanical Therapies for Functional GI Issues with Katie Stage, Jill Stansbury and Brianna Piche
---
Continuing Education Information
Please sign up for CE when you submit your registration form ($25 additional fee for all CE)

We offer CE, CNE, PDA and CEUs through these approvals

Credits issued for full or partial attendance

Totals below include attendance at pre-conference intensive
NATUROPATHIC PHYSICIANS:
Applications to be submitted:

Oregon Board of Naturopathic Medicine (OBNM): Up to 36 hours of which 13 can be pharmacy
Sonoran University of Health Sciences (previously SCNM): 36 general hours of which 10 can be pharmacy + 3 opioid credits for Arizona NDs
California Naturopathic Doctors Association (CNDA): Up to 36 hours of which 13 can be pharmacy.
ACUPUNCTURISTS:
Application to be submitted to NCCAOM: up to 19 PDA (CE hours) for live online event only
NURSING:
Application details to be announced
A general certificate of attendance is available to any participant who requests it.
Questions about continuing education? Please read our CE FAQ and/or email us. We're happy to help!