A video series for health care providers – with continuing education for naturopathic physicians – bundled together in one discounted package:
Six (6) video lectures (1.5 hours each)
Digital book of notes (

83-

page PDF)
Continuing education credits for naturopathic physicians
Order with one click for

 

$89

 

($135 value)
Note: The information in this series is provided as a research resource for health professionals and is not intended to replace diagnosis and treatment by a qualified health care practitioner.
---
Video Series Details
(See below for titles and descriptions of videos)
One click orders all six videos selected from last two years, plus an 83-page PDF of lecture notes. Together these provide comprehensive information on the clinical management of mental health conditions.
The series begins with an overview of the top ten botanicals for mental health by Mary Rondeau, ND, RH(AHG), who specializes in managing a wide range of conditions, including bipolar, anxiety and depression.
The panel on neuroplasticity then presents clinicians with the latest research in re-establishing mental balance. The series continues with: clinical recommendations for brain aging in menopause and the associated effects on moods and memory; therapies for mitochondrial dysfunction as it relates to mental health; improving adrenergic tone in melancholy and related syndromes, and, finally, a wide-ranging presentation on neuroplasticity and the NMDA receptor with Kenneth Proefrock, NMD.
Video presentations offer complete clinical information, with the speaker and the PowerPoint playing together in an ideal format for online learning.
(Series price of $89 includes an 83-page PDF of lecture notes.)
Continuing Education for Naturopathic Physicians:
9 general hours of which 3 can be pharmacy (approved by OBNM)
---
Videos included in this series:
Top Ten Botanical Medicines for Managing Mental Health Disorders
Mary Rondeau, ND, RH (AHG)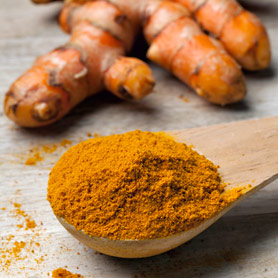 Mental health disorders describe a range of conditions, including disruptive disorder, depression, bipolar disorder, anxiety, schizophrenia, and attention focus concerns. These disorders represent a multi-system physical, emotional and mental imbalance that an integrative treatment approach covers well. Pharmaceuticals, although helpful for some, are often associated with a lack of long-term evidence, side effects, and difficulty in weaning. Botanical medicine offers many unique choices that can be useful in the management of these cases with typically fewer side effect profiles and more individualization per patient. When treating a medicated population, it is important to also understand herb-drug interactions. The use of combined botanicals with drugs is discussed as well as potential medication weaning tools. The most common and well-studied herbal medicines are reviewed to provide a clear understanding of indications and contraindications when treating mental health disorders. (Product Code: 21SW13)
Panel: Neuroplasticity and Management of Mental Health Conditions
Kenneth Proefrock, NMD, Katie Stage, ND, RH (AHG) and Mary Rondeau, ND, RH (AHG)
Neuroscientists used to believe that the brain's structure and function were essentially fixed throughout adulthood. Recent studies of the brain and nervous system illustrate a system adapting to every experience. The brain can be injured by traumatic emotional events, physical trauma and chronic high levels of stress, but it can also be healed by these same mechanisms of neuroplasticity. While some pharmaceuticals may be showing promise in this area, this panel explores botanicals and other naturopathic therapies for restoring balance. (Product Code: 20SW20)
Brain Aging in the Menopausal Woman: Effects on Moods, Memory and Botanical Solutions
Tori Hudson, ND
The aging brain in the perimenopausal and postmenopausal woman comes with metabolic changes, neurotransmitter changes, vascular changes and more. All of these changes contribute to the unique role of hormones in moods and memory. Select botanicals have some very important impacts and implications in these changes and have a clinical role in prevention and management. Discussion includes indications and dosages for bacopa, saffron, curcumin, Saint John's wort, gotu kola, lemon balm, and rhodiola, among others. (Product Code: 21ME18)
Restoring Mitochondrial Function through Botanicals and other Naturopathic Therapies
Mary Rondeau, ND, RH (AHG)
Mitochondrial dysfunction is characterized by the reduction of energy output from the electron transport chain. Research confirms that reduced mitochondrial function is associated with nearly all chronic conditions, including neurodegenerative, psychiatric, cardiovascular, metabolic, autoimmune, cancer, chronic immune disorders and musculoskeletal. This lecture covers symptoms that are suggestive of mitochondrial concerns and testing methods to determine treatment strategies. These include botanicals specific to organ systems, nutrients and nutritional protocols to increase efficiency and restore function to mitochondria. (Product Code: 21ME15)
Herbs to Improve Adrenergic Tone – Lifting Deep Lethargy and Melancholia
Jillian Stansbury, ND

Melancholy has been an integral part of so many lives this last year, often caused by the continual fight or flight effect of epinephrine on the nervous system. Increased adrenergic activity is manifested in tachycardia, diaphoresis, pallor, peripheral cyanosis with pallor, coldness of the extremities and deep fatigue. By toning the adrenergic receptors and damping these responses, these effects can be managed. Herbs can help bring light to a dark situation and offer relief. The therapeutic effects of mimosa, rose, St. John's wort, rhodiola, holy basil and others are investigated, and recommendations on delivery systems and dosages described. (Product Code: 21ME05)
Neuroplasticity and the NMDA Receptor: Botanical and Nutritional Influences on Neurological Remodeling
Kenneth Proefrock, NMD
Experience-dependent plasticity is a fundamental property of the brain and our nervous systems are constantly remodeling, but such remodeling can be impaired in a wide range of neurological and psychiatric disorders. Several clinical studies suggest that augmenting or reducing NMDA receptor signaling can have a significant impact on experience-dependent plasticity. Augmenting NMDA activity has the effect of improving cognition and mental processing, blunting NMDA activity has been shown to reduce PTSD episodes, anxiety and the frequency and severity of seizure activity. We discuss the neurotransmitter actions of glutamate, aspartate, glycine and serine on the NMDA receptor as well as the impact of NMDA agonists like Tabernanthe iboga, and take a look at some of the more recent pharmaceutical interventions that have been instrumental in informing our current perspective on NMDA activity. (Product Code: 20ME14)
Plus Video Series Lecture Notes in PDF Format (83-page digital book) included in the $89 package price.