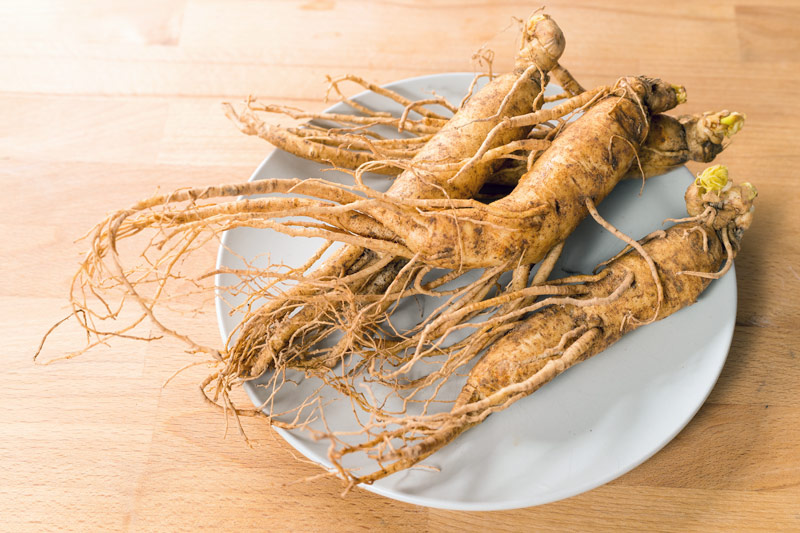 An audio series for health care providers – with continuing education for naturopathic physicians – bundled together in one discounted package:
Six (6) audio recordings (1.5 – 2 hours each)
Digital book of notes (128-page PDF)
Continuing education credits for naturopathic physicians
Order with one click for $55 ($75 value)
Note: The information in this series is provided as a research resource and is not intended to replace diagnosis and treatment by a qualified health care practitioner.
---
Audio Series Details
(See below for lecture titles and descriptions)
One click orders all six recordings selected from the Botanical Medicine library, plus a 128-page PDF of notes. Together these provide comprehensive information on healthy aging.
This series begins with understanding the biological aging process in Part 1 of the lecture given by Donald Yance, RH (AHG) and continues in Part 2 with a discussion of botanicals, nutrients and lifestyle recommendations to support and restore health as we age.
Next, Lise Alschuler, ND presents a detailed overview of the consequences of a maladaptive stress response, which manifests as elevated cortisol levels, altered circadian rhythms and an increase in inflammatory cytokines. She explains how the neurological, cardiovascular, endocrine, immunological and gastrointestinal effects of stress can be managed and even reversed with botanicals and diet.
Christopher Hobbs, PhD, LAc provides a review of the latest scientific data on the factors leading to aging, and herbs, both from Traditional Chinese and Western Medicine, shown to address these specific factors. And in a fitting wrap-up to this topic, Jill Stansbury, ND lays out the impact of diet on aging and provides tonics, teas, and smoothies that can easily be included in daily dietary routines.
(Series price of $55 includes an 128-page PDF of lecture notes.)
Naturopathic CE: If CME has not previously been earned for the lectures listed below you can earn a total of 9.5 general and .5 pharm CME hours, approved by the Oregon Board of Naturopathic Medicine. More CE details.
---
Audio recordings included in this series:
Understanding Biological Aging and Diversity, Part 1
Donald Yance, RH (AHG)

Increased life expectancy and a larger number of older people living with chronic disease will affect our lives and the life of each person we know. The regular medical paradigm regards the diseases of aging as individual maladies to be treated with pharmaceuticals. Part 1 discusses the chronic diseases of aging, and the frailty syndrome that accompanies them, which are now thought to be the norm. Causes include diet, lifestyle, accumulated stress and pharmaceutical side effects. (Product Code: 19SW06)
Understanding Biological Aging and Diversity, Part 2


Donald Yance, RH (AHG)
Experts now suggest a second path for aging, one that focuses on building robustness, resilience, and efficiency of autotrophic regulation. Botanical and nutritional medicine have been proven to support the preservation, protection and restoration of health. Recent data are presented on specific biological age-related biomarkers including telomerase, inflammation, oxidation (free radical damage), hormones, (blood, lymph and oxygen), stagnation and specific nutrient deficiencies that are associated with health decline and chronic disease, along with botanical and nutritional therapies to help reverse the decline. (Product Code: 19SW07)
The Impact of Stress on Accelerated Aging: Botanical Remediation, Part 1
Lise Alschuler, ND

Part 1 lays out in great detail the effects of stress on the human system, and the associated endocrine, immune, musculoskeletal, neurological and digestive consequences that lead to premature aging. Special emphasis is given to the effect of stress on cancer development and metastasis, and the value of sleep in preventing these effects.  (Product Code: 19ME01)
The Impact of Stress on Accelerated Aging: Botanical Remediation, Part 2


Lise Alschuler, ND
A holistic approach to preventing and reversing the effects of stress includes botanicals, nutrients, diet and lifestyle recommendations. Specifically, this includes strategies to support sleep optimization, provide limbic system regulation, reinstate optimal endogenous Circadian rhythmicity and restore healthy intercellular dynamics. (Product Code: 19ME02)
Healthy Aging: Research Summary on Prevention of Musculoskeletal Degeneration, Memory Loss and Other Conditions of Aging
Christopher Hobbs, PhD, LAc

Science review includes latest clinical trials, meta-analyses, and epidemiological data focused on cognitive and memory decline and musculoskeletal degeneration. Reviews the latest science on the link between diet (especially Mediterranean diet), supplementation (for instance with vitamin D, omega fatty acids), and the regular or daily use of herbs like anti-inflammatories (turmeric, ginger, etc.), and immune supplementation (with medicinal mushrooms). (Product Code: 18SW25)

Daily Tonics: Recipes for Life and Longevity
Jillian Stansbury, ND

This presentation aims to inspire participants to prepare teas, smoothies, and remedies embraced folklorically as longevity tonics. From He Shou Wu, to Ginseng, to Astragalus, to culinary herbs, plants that can be enjoyed in everyday formulas, brews and tonics are explored. (Product Code: 18SW20)
Plus Lecture notes to accompany these audio recordings in PDF Format (128-page digital book) included in the $55 package price.