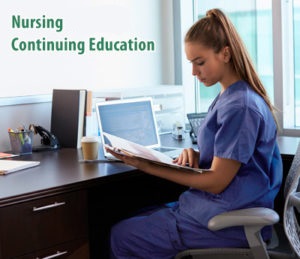 We have offered live events for Continuing Education for Nursing for over twenty-five years, and are working with an experienced Nurse Continuing Education designer to continue the tradition of high-quality continuing education for nurses in our distance learning offerings.
Page Directory:
---
2024 Live Events for Nursing Continuing Education
We look forward to seeing you next year at our events!
March 22 – 24, 2024: Southwest Conference on Botanical Medicine — Streaming online
May 17 – 19, 2024: Medicines from the Earth Herb Symposium — Blue Ridge Assembly in Black Mountain, NC
To receive updates on our herbal conferences please sign up for our newsletter using the field at the bottom of the page.
---
This was the best conference! Learned so much, thank you.
Distance Learning for Nurses
We are delighted to offer Nursing Continuing Education contact hours for audio and video recordings from our previous conferences. Recording purchases include access to nursing contact hours..
Here is how to earn a certificate of completion for listening to audio and/or video recordings of our recent conferences:
Browse and choose recordings you'd like to hear from the conference listed below.
Order the recording(s) by following the link below and download them to your computer. 
Download the PDF file of the evaluation form by clicking the "EVAL" link in the list below.
Listen and/or watch, then evaluate each presentation. Credit is given according to number of recordings completed and evaluated.
Return the evaluation form by email to caitlin [AT] botanicalmedicine.org
Receive your certificate of completion by return email.
Contact us if you have questions and we will be happy to help.
---
Distance Learning Information: Contact Hour Charts and Evaluation Forms
* Video presentations offer complete clinical information, with the speaker and the PowerPoint playing together in an ideal format for online learning. Continuing education credits available for all videos.
---
Amazing, unique topics. I am so happy to have found these classes.
Our dedication to quality Continuing Education for Nurses:
The ANCC — American Nurses Credentialing Center Commission on Accreditation — is the national accrediting agency overseeing the rules on speaker conflict of interest, and they carefully check all Nursing Continuing Education programs. Our speakers are informed of the guidelines for content free of commercial bias and their presentations are reviewed beforehand by the nurse planner and content expert. In this way, we guarantee the highest quality information free from commercial bias. We look forward to seeing you at one of our continuing education events!
I heard about the symposium through the American Holistic Nurses Association and I decided to come because I've always been interested in Herbal Medicine, as a traditional nurse and provider with a CAM physician. It's about time that we transition herbal medicine back into traditional medicine.
---
Our live events, recordings and notes provide opportunities for contact hours for nurses in areas of alternative medicine – such as:
holistic medicine
functional medicine
complementary medicine
---
Contact us for questions regarding Nursing Continuing Education  — we'll be happy to help! Or visit our Continuing Education FAQ.