June 1 – 4, 2018
---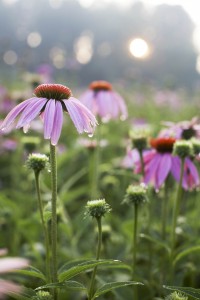 This annual symposium takes place at Blue Ridge Assembly in Black Mountain, North Carolina.
Highlights: See speaker and topic list below. 40 presentations on clinical applications of botanical medicine.  PLUS Friday field study and pre-conference intensive, panel discussions, medicine-making classes and herb walks in a beautiful retreat setting.
Registration Fees
$289 by February 22
$359 by April 12
$429 by May 30
$479 at the door

Registration fee covers all lectures, panel discussions and other group meetings. Extra fees for intensives, lodging and meals
---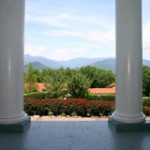 Blue Ridge Assembly, 84 Blue Ridge Circle, Black Mountain, North Carolina
The symposium site is nestled on a mountainside surrounded by 1200 forested acres with two rushing streams. Lodging, dining and lectures are all within walking distance.  Blue Ridge Assembly is 40 minutes east of Asheville, NC.
All inclusive lodging and meal packages start at $229 for three night's lodging and eight meals. Commuter meals are also available for $73 for the weekend.
Online lodging and meal registration or printable lodging form. Blue Ridge does not take reservations by phone.
This link only registers you for meals and lodging. Symposium registration is separate here.
---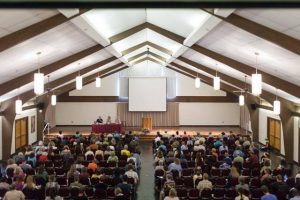 Continuing Education Credits
Pending approval, we offer CE, CME, CNE, PDA and CEUs for:
Acupuncturists: Maximum 22.5 PDA (hours) includes Friday Field Study
Naturopathic Physicians: Maximum 21.5 CME hours of which 5 hours can be pharmacy (includes Friday Pre-conference intensive)
Nursing: Maxiumum 17.5 CNE contact hours for selected lectures only during main event
We will post application status and approvals as they are available. Applications to be submitted in December.
---
SPECIAL EVENTS: 2018
Speaker and Topic List Here
---
Pre-conference Intensive:


Botanical Medicine in a Clinical Psychology Practice– Chronic Pain, PTSD, Anxiety and Depression with Amanda McQuade Crawford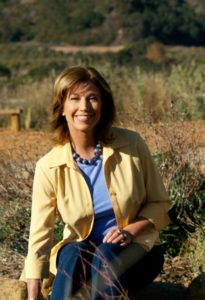 Date: Friday, June 1
Time: 1:00 – 5:00  PM (Registration at 12:30 PM)
Place: Blue Ridge Assembly
Cost: $79
Open only to registered symposium participants.
Description: Examples from Amanda's practice as a medical herbalist and clinical psychologist help shed light on the best ways to address chronic pain, PTSD, anxiety and depression with botanicals, mind-body therapies and nutrition.  These conditions are covered from many different angles, providing a holistic picture of effective treatment for these complicated mental health conditions.
Continuing Education for this intensive: Applications to be submitted for 4 hours credit for acupuncturists and naturopathic physicians, Includes 2 hours pharmacy credit for NDs (pending approval).


---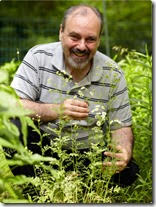 Ethnobotanical and Native Plant Field Study with David Winston
When: Friday, June 1, 10 AM – 3 PM
Cost: $69 (35-person limit–open only to registered symposium participants)
Description: Herbalist, ethnobotanist and researcher David Winston leads a journey into the traditional and current uses of the plants found on the grounds of Blue Ridge Assembly. This event fills every year so please register early!
---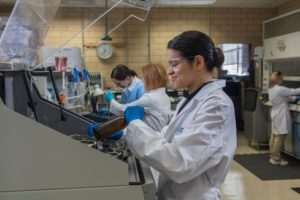 Friday Morning Field Trip to the BioNetwork Lab: Using a Microscope for Botanical Identification
When:
Friday, June 1, 8:30 AM – Noon
Where
: BioNetwork Lab, Candler, NC (about 30 minutes from Blue Ridge Assembly)
Cost: $59 (20 person limit–only open to registered symposium participants).
Description:
Join us in the BioNetwork laboratory for hands-on practice using a microscope to examine plant materials. Microscopy is one of many useful tools for identifying and authenticating botanical samples to comply with CGMP requirements, but it can also offer a new perspective on familiar and beloved plants.
---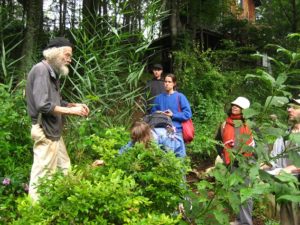 Ecology, Propagation and Cultivation of Native and Oriental Medicinal Herbs with Joe Hollis
When: June 1, 2 – 5:30 PM
Location: Mountain Gardens, Burnsville, NC (about an hour away from Blue Ridge Assembly)
Cost: $59 (Open only to registered symposium participants) Limit 20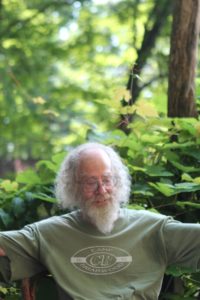 Description: Mountain Gardens is a forty-year-old botanical garden incorporating the largest collection of medicinal herbs in the eastern US. Follow expert botanist and horticulturist Joe Hollis on a leisurely plant walk with detailed information on the ecology, propagation and cultivation of the herbs. We also look at the Mountain Gardens nursery, apothecary and seed bank, with opportunity to purchase plants, seeds and tinctures.
---
Monday Afternoon Gaia Farm Tour:
When: June 4, 3:30 – 5:30 PM
Title: Gaia Farm Tour with Mary Bove
Cost: Free (open only to symposium participants–please sign up in advance. Limit 60)
Description:  Spend two hours walking the farm with botanical educator and naturopathic physician Mary Bove and others from Gaia Herbs. Learn about cultivation and harvest techniques while enjoying the natural beauty of this fertile valley.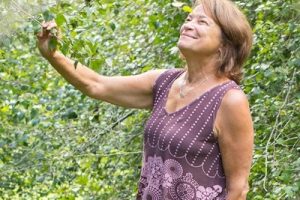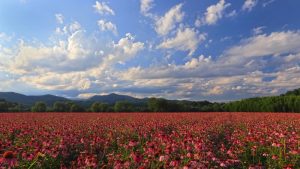 ---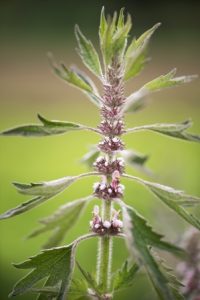 Medicines from the Earth Speakers and Topics
(Subject to minor changes)

Saturday June 2 – Monday June 4. Pre-conference events Friday June 1.
Click speaker name to find out more.
Teresa Boardwine
1. Inside/Outside Applications for Joint & Tissue Inflammation (Demonstration)
2. Herbs for Food and Medicine (Demonstration)
Mary Bove
1. What Type is your Headache? Botanical Therapies for Each Type
2. COPD and Women: How Herbs can Help
3. The Many Virtues of the Mint Family: From Digestion to Cognition–Rosemary, Lemon Balm, Spearmint, Holy Basil, Lavender, Oregano, and Thyme
Amanda McQuade Crawford
1. Intensive: Botanical Medicine in a Clinical Psychology Practice: Chronic Pain, PTSD, Anxiety and Depression
2. Helping People Cope with Loss
3. Hormonal Depression in Women
Walter Crinnion, ND
1. Environmental Impact on Sexual Development and Reproductive Ability
2. Preconception Care: What diet and lifestyle practices are most beneficial for optimizing the health and vitality of the child
3. Mycotoxins – The Health Effects of Mold and how to Diagnose and Treat
David Crow
1. Combining Essential Oils and Aromatherapy with Herbs, Part 1: Clinical information includes dispelling myths and fraudulent claims, protecting the patient from adverse events; understanding essential oils and their use with herbs.
2. Combining Essential Oils and Aromatherapy with Herbs, Part 2: Expectorant, mucolytic, decongestant and antitussive herbs; nervine, relaxant, sedative and anxiolytic herbs; demulcent herbs; anti-spasmodic and analgesic herbs
3. Combining Essential Oils and Aromatherapy with Herbs, Part 3: Antimicrobial herbs; cholagogue and laxative herbs; immune modulating and immune stimulating herbs; adaptogen, trophorestorative and neuroendocrine-regulating herbs; anti-inflammatory herbs; emmenagogue and uterine tonic herbs
Doug Elliott
Herb Walks
Joe Hollis
1. Friday Intensive 2 – 3:30 PM June 1: Ecology, Propagation and Cultivation of Native and Oriental Medicinal Herbs at Mountain Gardens (in Burnsville about 1 hour from Blue Ridge Assembly)
Chris Kilham
1. Keynote: Down The Rabbit Hole On The Medicine Trail
2. The Bomoh's Medicine (Malaysia)
3. Encounters With The Shaman's Pharmacy (Peru)
Kathleen Maier
1. Avoiding Hysterectomy: Womb Care, Reasons for Surgery and Herbal Protocols
2. Botanical Medicine for Pre-Menstrual Syndrome
3. Establishing Relationship with the Healing Plants (Outdoor Walk)
Robin McGee
1. Beginners Guide to Making Tinctures At Home (Demonstration)
2. Journey to the Trees (Outdoor Plant Walk)
Kenneth Proefrock, ND
1. Kratom: Chemistry and Clinical Applications for Opiate Withdrawal, Pain Conditions and Depression and Anxiety
2. Terpenoid Chemistry for Herbalists
3. Relating Heart and Lung Sounds to Specific Herbal Remedies in the Eclectic Tradition (Hands-on workshop with stethoscope—please bring your own!)
Vickie Shufer
1. Foraging for Health – A Seasonal Approach (Demonstration)
Jill Stansbury
1. Anthraquinone Glycosides: A Practical Review
2. Medicinal Uses of Plants in the Solanacea Family
3. Herbs and Nutrients for Enhancing Cognitive Function
Marc Williams
1. Medicinal Exotic Invasive Plants (Outdoor Plant Walk)
David Winston
1. Friday, June 1, 10 AM – 3 PM Ethnobotanical and Native Plant Field Study
2. Herbal Synergy, the Key to Great Herbal Medicine
3. Pao Zhi- The Alchemy of Herbs (Demonstration)
Donald Yance 
1. The Role of Botanical Medicine in Chemotherapy: Scientific Evidence and Clinical Experience, Part 1
2. The Role of Botanicals in Chemotherapy, Part 2
3. Botanicals and Nutrients for Chemotherapy-Related Neuropathy and Neuropathic Pain
---
We hope to see you at an herbal conference soon!