March 27 – 29, 2020
---
Annual Conference at the Southwest College of Naturopathic Medicine (SCNM) in Tempe, Arizona. See speakers and topics below.
Highlights: Over 35 lectures to choose from, plus an all-day Friday Field Study and two pre-conference intensives with JoAnn Sanchez and Glen Nagel.
Registration: Early bird $325 by February 19; $395 after that date. Includes all lectures on March 28 & 29. Extra fees for Friday events, meals and lodging.
---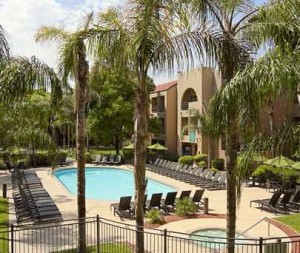 Lodging: Embassy Suites – Tempe
Rooms start at $169/night plus tax. Register for your room online. It only takes two minutes.
Reservation phones: (480) 897-7444 or (800) 800-305-1369. Group number SBA. Discount good until February 28.
Lodging includes 2-room suites with complimentary:
-Airport transportation
-Van service from hotel to SCNM.
-Made-to-order hot breakfast with omelet station
-Evening reception with drinks and snacks.
-WiFi in all rooms and lobby (confirmed even though online form says otherwise!)
---
Pre-conference Events on Friday, March 27
---
All Day Field Study with John Slattery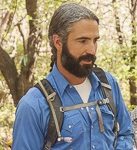 Field studies provide the opportunity to explore the desert medicinal plant kingdom with expert herbalists in their natural habitat. Cost $120.
Title: Bioregional Herbalism: Developing Relationship with Plants
Date: Friday, 3/27/20
Time: 8:00 AM to 4:00 PM
Location: First Water Trailhead near Lost Dutchman State Park, about an hour from SCNM
Cost: $120
Limit: 25 — open only to registered conference participants
CE: Applications to be submitted for 7 general hours for Arizona and California NDs and 7 PDA for acupuncturists.
Description: Getting to know the plants in their natural habitat gives a whole new understanding of their potential for healing. This full-day immersion leaves time to learn and enjoy the beautiful springtime desert landscape.
---

Garden Workshop with JoAnn Sanchez

Title: Grow Your Own Medicine Garden in the Southwest
Date: Friday, 3/27/20
Time: 9:00 AM – 12:00 PM (Registration at 8:30 AM)
Location: SCNM Herb Garden
Cost: $65
Limit: 20 — open only to registered conference participants.
CE: Application to be submitted for 3 general credits for NDs (Oregon, Arizona and California) and 3 PDA for acupuncturists.
Description: Discover the best regional herbs to cultivate, and learn tips about climate, soils, habitat, etc. Demonstration and discussion of harvesting, processing, storage and delivery to medicinal remedies.
---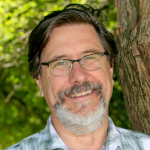 Pre-Conference Intensive with Glen Nagel, ND
Title: Understanding the Herb / Drug Interaction Continuum and Using Risk Assessment Tools
Date: Friday, 3/27/20
Time: 1:00 – 5:15 PM (Registration at 12:30 PM)
Location: SCNM Auditorium. Please arrive by 12:30 PM.
Cost: $85
Open only to registered conference participants.
CE: Application to be submitted for 4 pharmacy credits for NDs in California, Arizona and Oregon and 4 PDA for acupuncturists.
Description: Explores the most common herbs and pharmaceuticals with the potential for drug/herb interactions. Learn common interactions and a comprehensive system for determining risk.
---
Saturday Panel Discussion

Neuroplasticity and the Management of PTSD and other Mental Health Conditions
Panelists: Mary Rondeau and Kenneth Proefrock
---
Continuing Education Credits
Credits issued for full or partial attendance. Please sign up for CE when you submit your registration form. Pending approval, we offer CE, CME, CNE, PDA and CEUs for:
• NATUROPATHIC PHYSICIANS (pending approval)
Arizona, Oregon and California ND CME: 21.5 possible general hours of which 13 can be pharmacy (includes attendance at pre-conference intensive). Extra CME fee for California ND: $35 (due to the cost of the application).
• ACUPUNCTURE (pending approval)
NCCAOM National CE Board: 21.5 PDA points (hours), which includes attendance at Friday events.
NEW! We are now providers of California acupuncture CE and approval is pending for 21.5 continuing education hours.
Note: Nursing Continuing Education is no longer being offered for this event.
A certificate of attendance is available to any participant who requests it.
More CE details coming soon…
Questions about continuing education? Please email us and we'll be happy to help.
---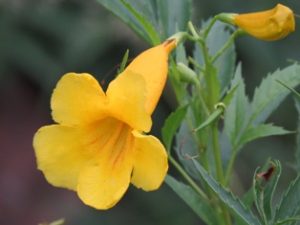 Southwest Conference on Botanical Medicine Speakers and Topics
Conference begins at 8:30 AM Saturday, March 28 and ends at 5:30 PM Sunday, March 29.
Pre-conference events (Intensives and Field Study) are Friday, March 27.
Paul Bergner
The Director of the North American Institute of Medical Herbalism in Portland, Oregon, Paul Bergner offers seminar training in clinical skills, medical herbalism, nutrition, and nature cure. He supervised a teaching clinic in Boulder, Colorado from 1996 until 2012, has edited the Medical Herbalism journal since 1989, and is the author of seven books on herbal medicine. More about Paul Bergner.
1. Humoral and Energetic Differentials for GI Herbs
2. Botanical Medicines in the Stages of Fever
3. Healing as a Spiritual Path (Garden Lecture)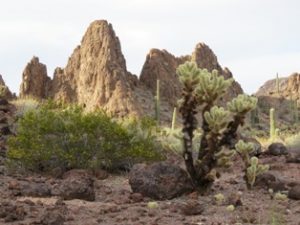 Sam Coffman
A former army special forces medic, Sam Coffman is the founder and director of The Human Path, where he teaches botanical medicine, western pathophysiology, physiology, integrative medicine, and austere and post-disaster medicine. He is also the co-founder of Herbal Medics, which brings medicine to local residents in remote areas. This organization has assisted with first aid and herbal first aid in post-disaster medical and botanical medicine clinics along the Texas coastline and in Houston during Hurricane Harvey. More about Sam Coffman.
1. Mitochondrial Support for Autoimmune and Stress-Related Chronic Illness
2. Wound and Infection Management using Herbs (Demonstration in the Garden)
Phyllis Hogan
The owner of Winter Sun Trading Company in Flagstaff, Phyllis Hogan founded the Arizona Ethnobotanical Research Association (AERA) to investigate, document and preserve native plant usage in the Southwest. She teaches ethnobotany programs for the Navajo & other tribes. More about Phyllis Hogan.
1. Herb Walk at the Desert Botanical Garden (Sunday morning, 25 minute drive, $22 admission to Garden)
2. Sowing Seeds: Michael Moore, his Knowledge and his Legacy Garden (presented in SCNM Herb Garden)
Tori Hudson, ND
Naturopathic physician Tori Hudson is currently a professor at National University of Naturopathic Medicine (NUNM) and clinical professor at Southwest College of Naturopathic Medicine and Bastyr University. She has been in practice for over 30 years and is the medical director of her clinic, A Woman's Time in Portland, Oregon, and director of product research and education for Vitanica supplements. She is the author of The Women's Encyclopedia of Natural Medicine, and serves on several editorial boards, advisory panels and as a consultant to the natural products industry. More about Tori Hudson.
1. Brain Aging in the Menopausal Woman
2. Mushroom Medicine in Women's Health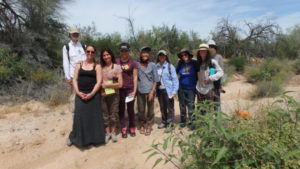 Mimi Kamp
Mimi Kamp has been making plant medicine in the Southwest for over 35 years. Her field classes and presentations emphasize habitat, sustainability, Mexican and ethnobotanical usage, and direct perception and communication with the plants themselves. She is a well-known botanical illustrator and photographer. More about Mimi Kamp.
1. Herb Walk at the Desert Botanical Garden (Saturday afternoon, 25 minute drive, $22 admission to Garden)
2. Sitting with Plants: Experiential Class in the Herb Garden
Marianne Marchese, ND
A naturopathic physician practicing in Phoenix, Marianne Marchese is a recognized expert in environmental medicine, women's health, and integrative care. She is the author of the bestselling book 8 Weeks to Women's Wellness. She has served on the State of Arizona Naturopathic Physicians Medical Board, National Association of Environmental Medicine and Council on Naturopathic Medical Education. She has been published in numerous magazines and journals (authoring the environmental medicine column in the Townsend Letter for the last nine years), and lectures throughout the U.S and Canada. More about Marianne Marchese.
1. Botanicals for Mitigating Environmental Toxicant Exposure
Heath McAllister, ND, RH (AHG)
A California-licensed naturopathic physician, Heath McAllister graduated with honors from Southwest College of Naturopathic Medicine. He has served as faculty at several health-care institutions including Bastyr University in San Diego. In his practice, he combines the best of modern medicine with the most effective alternative therapies in order to offer a customized approach to each person's health challenges specifically tailored to their individual needs. More about Heath McAllister.
1. Botanical Treatment for Difficult Fungal Infections
2. Mystical and Mysterious Artemisia
Glen Nagel, ND, RH (AHG)
Glen Nagel an expert in botanical therapies in the field of naturopathic medicine. "My personal goal has always been to be the most versatile and well-rounded, botanically focused naturopathic doctor that I can be. I strive to develop an understanding of herbs from the seed to the clinical prescribing of botanical medicines. I have a deep love and respect for the healing herbs and strive to teach others about them." More about Glen Nagel.
1. Pre-Conference Intensive: Understanding the Herb / Drug Interaction Continuum and Using Risk Assessment Tools (1:00 – 5:15 PM, $85)
2. To Be Announced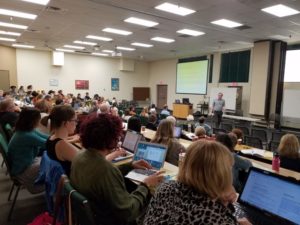 Kenneth Proefrock, ND
A naturopathic physician practicing in Sun City, Arizona, Kenneth Proefrock specializes in difficult-to-treat conditions in his clinic, Total Wellness. He is the vice-president of the North American Board of Naturopathic Examiners and chair of the biochemistry portion of the naturopathic physician's licensing exam. More about Kenneth Proefrock.
1. Memory as Medicine
2. Case studies and Strategies in the Naturopathic Treatment of Pulmonary Conditions
3. Strategies for Acute Illness in Children: Avoiding Pharmaceuticals
Mary Rondeau, ND, RH (AHG) 
A naturopathic physician and herbalist, Mary Rondeau is the co-founder of the Wholeness Center in Fort Collins, Colorado, one of the most innovative integrative mental health centers in the US. She is co-owner of Synergy Neurofeedback which aims to use objective lab finding (brain mapping) for medication and supplement recommendations for mental health disorders and noninvasive neurofeedback therapy as a unique treatment strategy. Her love for nutrition and food met with the formation of The Wholeness Chef, a nutrition-focused cooking program that can be found on YouTube. More about Mary Rondeau.
1. Treatment Considerations for Bipolar Disorder
2. Assessing Nutritional Status in Children with Autism Spectrum Disorder
JoAnn Sanchez, RH (AHG)
JoAnn Sanchez is the director of the herbalist training program at Southwest Institute of Healing Arts in
Scottsdale (a 700-hour diploma program), for which she has recently published five textbook manuals. She teaches at the Southwest College of Naturopathic Medicine, where she also tends the medicine garden. More about JoAnn Sanchez.
1. Friday Morning Intensive in the SCNM Herb Garden: Grow Your Own Medicine Garden in the Southwest (9 AM – Noon, $65)
2. Garden Demonstration: Understanding Plant Parts in Botanical Pharmacy
John Slattery
John is a bioregional herbalist helping people develop relationships with wild plants. He founded Desert Tortoise Botanicals in 2005 which offers wild harvested plant medicines to the people of the Southwest. He maintains a clinical practice in Tucson, AZ and offers plant walks, foraging expeditions, field trips into Sonora, Mexico, and his annual Sonoran Herbalist Apprenticeship Program. More about John Slattery.
1. Friday All-Day Field Study: Bioregional Herbalism in the Superstition Wilderness (8:00 AM – 4:00 PM, $120)
2. Plant Energetics and the Principles of Bioregional Herbalism: An Experiential Workshop in the SCNM Herb Garden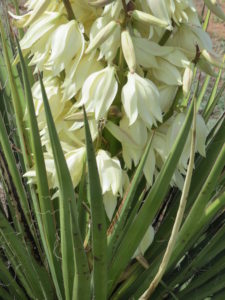 Katie Stage, ND
Katie Stage is a naturopathic physician practicing at the SCNM clinic in Tempe. She is a full-time faculty member at SCNM, teaching botanical medicine, hydrotherapy, GYN lab, and clinical skills. More about Katie Stage.
1. Upper GI Disorders: Esophagitis, GERD/heartburn, Gastritis and Peptic ulcer Disease
2. A Deeper Look into the Window of the Body: Understanding and Optimizing Oral Health
David Winston, RH (AHG)
David Winston is an herbalist and ethnobotanist with over 40 years of training and clinical experience in Cherokee, Chinese and Western/Eclectic herbal traditions. He offers a two-year clinical training program in botanical medicine at David Winston's Center for Herbal Studies and is the founder and president of Herbalist and Alchemist, Inc. More about David Winston.
1. Herbal and Nutritional Therapies for Eye, Ear, Nose and Throat (EENT) Conditions
2. Herbal/Nutritional Treatment of Kidney Stones
3. Let Your Food be Your Medicine: Medicinal Uses of Common Foods
Eric Yarnell, ND, RH (AHG) 
Eric Yarnell is an associate professor in the department of botanical medicine at Bastyr University and chief medical officer at Northwest Naturopathic Urology. He is the author and co-author of numerous articles and books for practitioners including Clinical Botanical Medicine and Natural Approach to Gastroenterology. More about Eric Yarnell.
1. Managing IgA Nephropathy and FSGS with Natural Medicine
2. Cancer Pain and Botanical Medicine
3. Testosterone and Botanical Medicine
---

Are you interested in exhibiting at the conference? A limited number of tables for exhibiting and selling products are available – please email us and we will send information.
---
Questions?
Email us
. Herbal Educational Services Ashland, Oregon. Phone (541) 482-3016
---
Summary
Event
​
Southwest Conference on Botanical Medicine 2020
Location
​
Southwest College of Naturopathic Medicine

,

2164 E Broadway Rd

,

Tempe

,

Arizona

-

85282
Starting on
Ending on
Description
Herbal Medicine conference with over 35 lectures to choose from, plus an all-day Friday Field Study and two pre-conference intensives with JoAnn Sanchez and Glen Nagel. Continuing Education (CE) credits are available, including Naturopathic CME and Acupuncture PDA.
Offer Price