An audio series for health care providers – with continuing education for naturopathic physicians – bundled together in one discounted package:
Six (6) audio lectures (1.5 hours each)
Digital book of notes (61 page PDF)
Order with one click for $55 ($70 value)
Note: The information in this series is provided as a research resource for health professionals and is not intended to replace diagnosis and treatment by a qualified health care practitioner.
Details: In this collection of thyroid presentations, Paul Bergner begins with an overview of thyroid physiology, ideal hormone balance and nutrients for the thyroid. Jason Miller's lecture looks at the endocrine network through the lens of traditional Chinese medicine, and nutrients, botanicals and iodine for treatment. Mary Bove's presentation centers on thyroid and women's health, and Jill Stansbury investigates the research showing the connection between the thyroid and the reproductive system.
Kenneth Proefrock speaks about his clinical experience treating both hypo and hyperthyroid disorders, including the increasing incidence of Graves' disease in the pediatric population. David Winston wraps it up with an extensive review of botanicals for common thyroid conditions. (See more detailed descriptions below.) Includes a digital book of lecture notes with complete references (61-page PDF).
Naturopathic CE: If CME has not previously been earned for the lectures listed below (either in person or distance) you can earn a total of 9 CME hours, including:
1.5 pharmacy credits (approvals from Oregon and Arizona) and
7.5 general credits (approvals from Oregon and Arizona)
See more continuing education details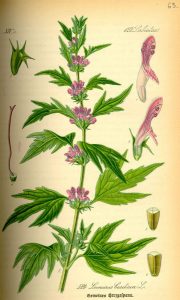 Recordings included in this series:
Updates on Botanicals for Subclinical Hypothyroid
This presentation includes a thorough discussion of diagnostic indicators and the pros and cons of thyroid hormone supplementation. Also included: discussion of Hashimoto's thyroiditis, herbs and nutrients for restoring thyroid health and methods of tapering thyroxine dosage as normal functioning is restored. Speaker: Paul Bergner (Product Code: 16SW09)
Thyroid: Hashimoto's, Graves', Botanical Medicine, Nutrition and Iodine
This lecture outlines thyroid physiology, and the pathophysiology of autoimmune thyroiditis. Traditional Chinese Medicine (TCM) principles help to understand the underlying imbalances and offer formulas for restoring thyroid health in Hashimoto's thyroiditis and Graves' disease. Provides a deeper look into the role of iodine in thyroid health and the safety concerns around iodine supplementation. Speaker: Jason Miller, DACM, LAc. (Product Code: 14ME30)
Botanical Therapies for Thyroid Disease

Botanical and other natural interventions for both overactive and under active thyroid are discussed. The treatment protocol is determined by the cause of thyroid dysfunction, most notably maladaptive response to stress resulting in chronically high cortisol levels, genetic factors and environmental toxicity. He also addresses the increase in Graves' disease in the adolescent population. Speaker: Kenneth Proefrock, ND. (Product Code: 05SW03)
Botanicals for Modulating Thyroid Hormones and the Reproductive System
A review of the synergy between these hormonal systems explores why female distance runners of low body weight often become amenorrhoeic; women with thyroid disease may struggle with fertility; and women with polycystic ovarian syndrome (PCOS) have both reproductive and thyroid hormone imbalances. Botanicals for restoring balance are included in this comprehensive presentation. Speaker: Jillian Stansbury, ND (Product Code: 10ME30)
Thyroid Disorders, the Underlying Causes and their Effective Treatment with Natural Remedies
This presentation begins by addressing the underlying causes and treatment options for hypothyroidism. It continues with botanical protocols for autoimmune thyroid disease (Graves' and Hashimoto's thyroiditis), which can have similar treatment plans by down-regulating excessive immune function and re-regulating a disordered immune system. Nutrients also play a pivotal role in restoring balance in both hypo an hyperthyroid conditions. Other topics: management of thyroid nodules including goiter and recommendations for thyroid cancer. Speaker: David Winston, RH (AHG). (Product Code: 19SW05)
Plus Lecture Notes for the Thyroid Series, in PDF format (61-page digital book).