Introducing our new on-demand, video streaming presentations on Vimeo. Find a full chart listing of all available videos below. 
Video presentations offer complete clinical information, with the speaker and the PowerPoint playing together in an ideal format for online learning. Continuing education credits available for all videos.
---

NEW! We hope you enjoy our latest video offering: the Pharmacy 2023 Video Series which provides naturopathic physicians with their annual pharmacy CE credits needed.
Also, explore video recordings from this year's Southwest Conference on Botanical Medicine and Medicines from the Earth.
---


---

---

---

---

---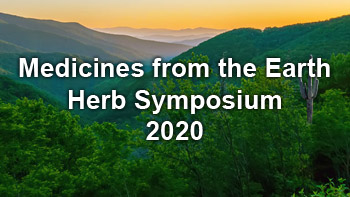 ---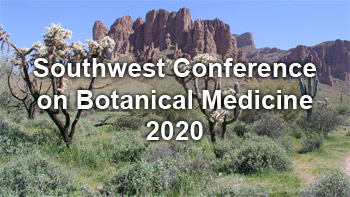 ---
Browse all available videos:
| Speaker | Presentation | Topic | CE Catalog # | Video Link |
| --- | --- | --- | --- | --- |
| Various | Full Set of Videos from 2023 Southwest Conference on Botanical Medicine | | | Video |
| Various | Full Set of Videos from 2023 Medicines from the Earth Herb Symposium | | | Video |
| Various | Full Set of Videos from 2022 Southwest Conference on Botanical Medicine | | | Video |
| Various | Full Set of Videos from 2022 Medicines from the Earth Symposium | | | Video |
| Various | Full Set of Videos from 2021 Southwest Conference on Botanical Medicine | | | Video |
| Various | Full Set of Videos from 2021 Medicines from the Earth Symposium | | | Video |
| Various | Full Set of Videos from 2020 Southwest Conference on Botanical Medicine | | | Video |
| Various | Full Set of Videos from 2020 Medicines from the Earth Symposium | | | Video |
| Various | Pharmacy 2023 Video Series | | | Video |
| Various | Pharmacy 2022 Video Series | | | Video |
| Various | Pharmacy 2021 Video Series | | | Video |
| Various | Mental Health Video Series | Mental Health | | Video |
| Various | Building Immunity Video Series | Immunity | | Video |
| Lise Alschuler, ND, FABNO | Clinical Applications of Medicinal Mushrooms with Synergistic Botanicals | Mushroom Medicine | 23ME01 | Video |
| Lise Alschuler, ND, FABNO | Distress, Anxiety and Depression: A Botanically-Based Approach | Mental Health | 23ME02 | Video |
| Mark Blumenthal | 40 Years of HerbalGram: Working to Ensure Accurate Herb Information and Authentic and Sustainably-Sourced Herbs | Herbalism | 23ME03 | Video |
| Teresa Boardwine, RH (AHG) | Bitters as Therapeutic Tonics (Demonstration) | Medicine Making; Herbalism | 23ME04 | Video |
| Teresa Boardwine, RH (AHG) | Creating an Herbal Day Spa at Home | Medicine Making; Herbalism | 23ME05 | Video |
| Mary Bove, ND | Senescence, Senolytics, and Aging | Elder Health | 23ME06 | Video |
| Mary Bove, ND | Simplicity of Simples in Botanical Medicine | Medicine Making; Herbal Teas | 23ME07 | Video |
| Chris Kilham, Medicine Hunter | Keynote Address: Plants, People and Places, A Web of Life | Medicinal Plants | 23ME08 | Video |
| Chris Kilham, Medicine Hunter | Peru's Sacred Plant Boom and Sustainability | Plant Sustainability | 23ME09 | Video |
| Kat Maier, RH (AHG) | We Are Stardust: Trace Elements as Foundational Building Blocks of Health | Herbalism | 23ME10 | Video |
| Jason Miller, DACM, LAc | Intensive: Management of Complex Chronic Disease: Combining TCM (Traditional Chinese Medicine) Concepts with Modern Biomedical Analysis | Traditional Chinese Medicine | 23ME11 | Video |
| Jason Miller, DACM, LAc | The TCM Essence / Modern Genetics Parallel: From Congenital to Post-Congenital / From Digital to Analog | Traditional Chinese Medicine | 23ME12 | Video |
| Kenneth Proefrock, NMD | Tropane Alkaloids: From the History of Pharmacy to the Modern Practice of Botanical Medicine | Medicinal Plants | 23ME13 | Video |
| Kenneth Proefrock, NMD | Case Studies in the Naturopathic Treatment of Neurodegenerative Conditions | Neurological Health | 23ME14 | Video |
| Katie Stage, ND, RH (AHG) | How to Put the Brakes on the Runs: Approaches to Finding the Root Cause and Treatment of Persistent Diarrhea | Gastrointestinal Health | 23ME15 | Video |
| Jillian Stansbury, ND | Intensive: Botanical Influences on Cell Membranes | Medicinal Plants | 23ME16 | Video |
| Jillian Stansbury, ND | Mast Cells – Their Role in Health and Disease and Botanical Affectors | Allergies | 23ME17 | Video |
| Jillian Stansbury, ND | Thought Disorders – A Survey of the Safety of Botanical Medicines in Schizophrenia | Mental Health | 23ME18 | Video |
| Donald Yance, CN, RH (AHG) | Medicinal Mushrooms in Oncology: Everything You Need to Know About Mushrooms and Cancer | Mushroom Medicine; Cancer | 23ME19 | Video |
| Donald Yance, CN, RH (AHG) | Aging and the Immune System: Using Botanical and Dietary Compounds for Immune Enhancement and Clearance of Senescent Cells to Combat Aging, Infection, and Chronic Disease | Elder Health; Immunity | 23ME20 | Video |
| Lise Alschuler, ND, Kenneth Proefrock, ND and Katie Stage, ND, RH (AHG), FABNG | Panel: Mild Cognitive Impairment: Can it be Halted or Reversed? | Elder Health; Brain Health; Neurological Health | 23ME21 | Video |
| Mary Bove, ND, Kat Maier, RH (AHG) and Donald Yance, CN, RH (AHG) | Panel: Self Care: One of the Most Challenging and Rewarding Aspects of Patient (and our own) Health | Mental Health | 23ME22 | Video |
| Eric Yarnell, ND, RH (AHG) | Friday Pre-Conference Intensive: Reclaiming Self: Herbs to Correct Autoimmunity | Hormone Health, Autoimmune | 23SW21 | Video |
| Brianna Piche, ND, RH (AHG), Katie Stage, ND, RH (AHG), FABNG, and Jillian Stansbury, ND | Panel Discussion: Botanical Therapies for Functional GI Issues | Gastrointestinal Health | 23SW20 | Video |
| Dee Atkinson, FNIMH, Paul Bergner, Medical Herbalist, Kenneth Proefrock, NMD and David Winston, RH (AHG) | Panel Discussion: Botanical and other Therapies for Long COVID | COVID | 23SW19 | Video |
| Eric Yarnell, ND, RH (AHG) | Update on Herbs for Men's Health | Men's Health | 23SW18 | Video |
| Eric Yarnell, ND, RH (AHG) | Herbal Dependence on the Gut Flora | Gastrointestinal Health | 23SW17 | Video |
| Jen Stovall, BSN, RN | Soothing the Hungry Ghost: Supporting our Clients When They are Ready to Quit Using Opioids | Substance Use Disorder | 23SW16 | Video |
| Jen Stovall, BSN, RN | Managing the Impacts of Opioid Use Using Herbs & Nutrition | Substance Use Disorder | 23SW15 | Video |
| Jillian Stansbury, ND | Gastrodia elata: Traditional Chinese Medicine for Managing Migraines, Stroke and More | Medicinal Plants, Traditional Chinese Medicine | 23SW14 | Video |
| Jillian Stansbury, ND | A New Perspective on Mood Disorders: The Role of Oxidative Stress in Common Anxiety and Depressive States | Mental Health | 23SW13 | Video |
| Katie Stage, ND, RH (AHG), FABNG | "I'm Not Sick…It's Allergies!" Natural Treatments for Allergic Conditions | Allergies | 23SW12 | Video |
| Kenneth Proefrock, NMD | Case Studies in the Naturopathic Management of Traumatic Brain Injury | Neurological Health, Brain Health | 23SW11 | Video |
| Kenneth Proefrock, NMD | Hear Ye! Hear Ye! A Natural History of the Ear and Its Pathology: From Otitis to Meniere's and Hearing Loss | Hearing | 23SW10 | Video |
| Kenneth Proefrock, NMD | Improving Neuroplasticity and Mental Adaptability with Botanical Medicine and Physical Activity | Neurological Health, Mental Health | 23SW09 | Video |
| Brianne Piche, ND, RH (AHG) | Pediatric ADHD: Botanical Nootropics and Mood Support in Childhood and Adolescence | Children's Health | 23SW08 | Video |
| Brianne Piche, ND, RH (AHG) | Gende Affirming Care for Adolescents: Botanical Allies for Transition | Gender Care | 23SW07 | Video |
| Jack Lambert, MD, PhD | Long COVID: Symptoms, Etiology and Management Plans from the EU | COVID | 23SW06 | Video |
| Lillea Hartwell, ND, RH (AHG) | A Modern Yerberia: Controlled-Environment Agriculture for Growing Herbs in the Desert Southwest | Medicinal Plants | 23SW05 | Video |
| Deborah Frances, ND | Suppression vs. Healing: Appropriate Applications of Herbal and Nutritional Therapies for Common Skin Conditions | Skin | 23SW04 | Video |
| Chanchal Cabrera, FNIMH, RH (AHG) | Three Cytotoxic Herbs – A Materia Medica Review of Artemisia absinthium, Thuja occidentalis and Taxus brevifolia in Clinical Practice | Cancer | 23SW03 | Video |
| Paul Bergner, Medical Herbalist | Herbal Treasures from the National Formulary (NF) of 1906 | Medicinal Plants | 23SW02 | Video |
| Paul Bergner, Medical Herbalist | History and Clinical Uses of Eupatorium perfoliatum and Asclepias tuberosa | Medicinal Plants | 23SW01 | Video |
| Lise Alschuler, ND, Kenneth Proefrock, NMD and Katie Stage, ND, RH (AHG) | Panel Discussion: Inspiring a Path Toward Wellness for those in our Care | Wellness | 22SW22 | Video |
| Jason Miller, DACM, LAc, Mary Rondeau, ND, RH (AHG) and Jillian Stansbury, ND | Panel Discussion: Botanical and other Naturopathic Therapies for Managing Multiple Drug Resistant Infections | Infections | 22SW21 | Video |
| Kenneth Proefrock, NMD | Alternatives to Polypharmacy in Conditions of Neurologic Impairment | Neurological Health | 22SW19 | Video |
| Jason Miller, DACM, LAc | The Integral Immune System: Harmonizing the Neuroimmune Axis with Botanical Medicine | Immunity | 22SW18 | Video |
| Jillian Stansbury, ND | Maintaining a Healthy Heart in the Age of COVID | Cardiovascular Health | 22SW17 | Video |
| Katie Stage, ND, RH (AHG) | Finding Balance: Herbs and Treatments to Nurture Yin | Traditional Chinese Medicine | 22SW16 | Video |
| Jason Hawrelak, ND | Herbal Medicines and the Gastrointestinal Microbiota: Herbs that Nurture and Herbs that Kill | Gastrointestinal Health | 22SW15 | Video |
| David Eisen, LAc, MSW, OMD(AM) | A Multidisciplinary Integrated Model for Treating Chronic Pain and Opioid Dependence | Substance Use Disorder | 22SW14 | Video |
| Andrea Sullivan, ND and Marc Williams, MA | Two-Part Lecture: The Roots of Naturopathy: Herbal Remedies from African Slaves and The Ethnobotany of the African Diaspora | Medicinal Plants | 22SW13 | Video |
| JoAnn Sanchez, RH (AHG) | Herbs of Joy: A Virtual Guided Plant Show and Preparations Demonstration | Medicinal Plants | 22SW12 | Video |
| Isla Burgess, Medical Herbalist | Biophilia: How Participating in the Lives of the Plants that Grow Around You Can Inform Your Clinical Practice | Medicinal Plants | 22SW11 | Video |
| Kenneth Proefrock, NMD | Botanical and Other Protocols for Opiate Use Disorder | Substance Use Disorder | 22SW10 | Video |
| Lise Alschuler, ND | Preserving GI Health During Cancer Care | Gastrointestinal Health | 22SW09 | Video |
| Deborah Frances, ND | Reclaiming the Sacred in Women's Health: Plants as Allies for Physical, Emotional and Spiritual Healing | Women's Health | 22SW08 | Video |
| Jason Hawrelak, ND | Key Points when Prescribing Probiotics in Clinical Practice | Gastrointestinal Health | 22SW07 | Video |
| Deborah Frances, ND | Strategies for Creating Herbal Formulas | Herbalism | 22SW06 | Video |
| Paul Bergner, Medical Herbalist | Herbs for Herpes and Shingles | Medicinal Plants | 22SW05 | Video |
| Paul Bergner, Medical Herbalist | Antianxiety Herbs and Mechanisms of Action | Mental Health | 22SW04 | Video |
| Jillian Stansbury, ND | Treatment for Acute Panic Disorder | Mental Health | 22SW03 | Video |
| Erica Zelfand, ND | Ketamine in Doses Big and Small: Versatility in Treating Depression and Other Mood Disorders | Mental Health | 22SW02 | Video |
| Lise Alschuler, ND | Botanicals for Frailty in Elders | Elder Health | 22SW01 | Video |
| Kenneth Proefrock, NMD | Pre-Conference Intensive: Herbal Compounding Workshop for Acute and Chronic Conditions | Medicine Making | 22ME25 | Video |
| Teresa Boardwine, RH (AHG), Ruby Daniels, MS, CoreyPine Shane, RH (AHG) and Marc Williams, MA | Closing Panel: Favorite Appalachian Medicinal Herbs | Medicinal Plants | 22ME24 | Video |
| Kenneth Proefrock, NMD, Mary Rondeau, ND, RH (AHG) and Donald Yance, CN, RH (AHG) | Panel: Reducing Medication Prescriptions and Side Effects in Our Elders | Elder Health | 22ME23 | Video |
| 7Song, Kat Maier, RH (AHG) and Katie Stage, ND, RH (AHG) | Keynote Panel: Inspiring A Way Forward: Navigating the Current Mental Health Crisis | Mental Health | 22ME22 | Video |
| Donald Yance, CN, RH (AHG) | The Calcium Paradox: Friend or Enemy? | Calcium | 22ME21 | Video |
| Donald Yance, CN, RH (AHG) | Targeting VEGF (Vascular Endothelial Growth Factor): A Main Driver in Cancer Angiogenesis and Growth | Cancer | 22ME20 | Video |
| Donald Yance, CN, RH (AHG) | Spirituality and Healing: The Meaning and Practice of Spiritual Care in Medicine | Spiritual Health | 22ME19 | Video |
| Marc Williams, MA | All About Dandelions: Medicinal and Holistic Applications | Medicinal Plants | 22ME18 | Video |
| Jen Stovall, BSN, RN | The Siren's Song: Working with Addiction When Someone is Ready to Quit | Substance Use Disorder | 22ME17 | Video |
| Jen Stovall, BSN, RN | The Damage Done: Navigating the Physical Impacts of Long-Term Drug Use with Herbs & Nutrition | Substance Use Disorder | 22ME16 | Video |
| Katie Stage, ND, RH (AHG) | The Impact of the Circadian Rhythm on Hormone and Whole Person Health | Hormone Health | 22ME15 | Video |
| Katie Stage, ND, RH (AHG) | Engaging the Post Pandemic Libido | Sexual Health | 22ME14 | Video |
| Katie Stage, ND, RH (AHG) | SIBO, IMO and More! Updates on Small and Large Intestinal Bacterial Overgrowth | Gastrointestinal Health | 22ME13 | Video |
| Mary Rondeau, ND, RH (AHG) | Phenotypes of Depression, Part 2 | Mental Health | 22ME12 | Video |
| Mary Rondeau, ND, RH (AHG) | Phenotypes of Depression, Part 1 | Mental Health | 22ME11 | Video |
| Mary Rondeau, ND, RH (AHG) | The One and Only Ashwagandha | Medicinal Plants | 22ME10 | Video |
| Kenneth Proefrock, NMD | Archaic Techniques of Ecstasy: Exploring Botanical Medicine through the Work of Mircea Eliade | Medicinal Plants | 22ME09 | Video |
| Kenneth Proefrock, NMD | Lost in Translation: Epigenetics, Mental Health and Botanical Medicine | Mental Health | 22ME08 | Video |
| Kat Maier, RH (AHG) | Deep Medicine and Inflammation–How Health is Tied to the Human Condition | Herbalism | 22ME07 | Video |
| Kat Maier, RH (AHG) | Energetic Herbalism: Understanding the Elements of Plants and Humans for Health | Herbalism | 22ME06 | Video |
| Ruby Daniels, MS | Topical Herbal Treatments | Skin | 22ME05 | Video |
| Ruby Daniels, MS | Antiviral Herbs Native to the Appalachian Mountains | Medicinal Plants | 22ME04 | Video |
| Teresa Boardwine, RH (AHG) | For the Joy of BonBons (Demonstration) | Medicine Making | 22ME03 | Video |
| Teresa Boardwine, RH (AHG) | Botanical Therapies to Align Mental, Emotional and Spiritual Health | Herbalism | 22ME02 | Video |
| 7Song | Principal Plants for Herbal First Aid | Medicinal Plants | 22ME01 | Video |
| JoAnn Sanchez, MS | Garden Presentation: Growing a Cure | Medicinal Plants | 21SW25 | Video |
| Paul Bergner, Medical Herbalist | The Antiviral Materia Medica | Medicinal Plants | 21SW24 | Video |
| Kenneth Proefrock, NMD | Naturopathic Considerations for Musculoskeletal Pain, Alternatives to Narcotics and Anti-inflammatories | Pain | 21SW23 | Video |
| Heath McAllister, ND | Integrative and Botanical Interventions for Inflammatory Bowel Diseases and Associated Arthritis | Gastrointestinal Health | 21SW22 | Video |
| Lise Alschuler, ND | Herbal Impacts on Drug Metabolism | Herb / Drug Interactions | 21SW21 | Video |
| Lise Alschuler, ND, Katie Stage, ND, RH (AHG), and Marianne Marchese, ND | Panel: Naturopathic Approaches to Weight Management and Obesity Prevention | Weight Management | 21SW20 | Video |
| Katie Stage, ND, RH (AHG) & Arianna Rodriguez, ND | Making Rash Decisions: Naturopathic Therapies for Eczema and Psoriasis | Skin | 21SW19 | Video |
| Jillian Stansbury, ND | Phytosterols: A Review and Tutorial | Medicinal Plants | 21SW18 | Video |
| Kenneth Proefrock, NMD | COVID-19, Acute and Chronic Considerations in Naturopathic Patient Management | Infections | 21SW17 | Video |
| John Slattery, Herbalist | Medicinal Herbs in the Kitchen (Demonstration) | Medicinal Plants | 21SW16 | Video |
| Tori Hudson, ND | Mushroom Medicine in Women's Health | Women's Health | 21SW15 | Video |
| Lise Alschuler, ND | Pre-Conference Intensive: Managing Pharmaceutical Side Effects and Discontinuance with Botanicals and other Natural Therapies | Herb / Drug Interactions | 21SW14 | Video |
| Mary Rondeau, ND, RH (AHG) | Top Ten Botanical Medicines for Managing Mental Health Disorders | Mental Health | 21SW13 | Video |
| Kenneth Proefrock, NMD | Getting into the Brain: Liposome Based Strategies for Neurological Conditions | Neurological Health | 21SW12 | Video |
| Jillian Stansbury, ND | In-Depth Look at Centella Asiatica | Medicinal Plants | 21SW11 | Video |
| Paul Bergner, Medical Herbalist | Topical Antifungal Therapeutics with Western Herbs | Medicinal Plants | 21SW10 | Video |
| Paul Bergner, Medical Herbalist | Medicinal Uses of the Berberine-Containing Plants | Medicinal Plants | 21SW09 | Video |
| Lori Harger, PMHNP | Opiate Use Disorder and its Treatment from a Body-Mind-Spirit Perspective - Part 2 | Substance Use Disorder | 21SW08 | Video |
| Lori Harger, PMHNP | Opiate Use Disorder and its Treatment from a Body-Mind-Spirit Perspective - Part 1 | Substance Use Disorder | 21SW07 | Video |
| Deborah Frances, ND | Herbal Allies for Nourishing the Emotional Heart | Herbalism | 21SW06 | Video |
| Heath McAllister, ND | Understanding the Therapeutic Importance of Saponins and Saponin Containing Herbs | Medicinal Plants | 21SW05 | Video |
| Feather Jones, RH (AHG) | Hormonal Imbalances and Gynecological Patterns | Women's Health | 21SW04 | Video |
| Katie Stage, ND, RH (AHG) & Arianna Rodriguez, ND | About Face: Natural Approaches to Skin Conditions Primarily Affecting the Face | Skin | 21SW03 | Video |
| Mary Rondeau, ND, RH (AHG) | Cannabidiol (CBD) and Mental Health | Mental Health | 21SW02 | Video |
| Lise Alschuler, ND | Diverticulitis: Integrative Management | Gastrointestinal Health | 21SW01 | Video |
| Jason Miller, DACM, LAc | Cannabis in Medicine: Applications and Limitations | Medicinal Plants | 21ME29 | Video |
| Kenneth Proefrock, NMD | The Chemistry of Flavors: Expanding our Palette and Increasing our Neural Connections | Brain Health | 21ME28 | Video |
| Jill Crista, ND | Conquering Toxic Mold Exposure | Mold | 21ME27 | Video |
| Kat Maier, RH (AHG), Deborah Frances, ND and Mary Bove, ND | Keynote Panel: Honoring our Teachers - Stories from the Early Years of Modern Herbalism | Herbalism | 21ME26 | Video |
| Donald Yance, RH (AHG) | Botanical Medicine Targeting Cancer Stem Cells | Cancer | 21ME25 | Video |
| Jillian Stansbury, ND, Jill Crista, ND, Kenneth Proefrock, NMD | Panel: Managing Symptoms of Hormonal Disruption with Botanical Medicine | Hormone Health | 21ME24 | Video |
| Jillian Stansbury, ND | Clinical Uses of Autumn Crocus (Colchicum atumnale) | Medicinal Plants | 21ME23 | Video |
| Jason Miller, DACM, LAc | Intensive: Targeting the Biological Terrain in Collaborative Oncology: Correlating Modern Biomarkers with Traditional Principles of Diagnosis and Treatment | Cancer | 21ME22 | Video |
| Mary Rondeau, ND, RH (AHG), Katie Stage, ND, RH (AHG) and David Winston, RH (AHG) | Panel: Restoring Mental Health in the 21st Century: Managing Chronic Overwhelm | Mental Health | 21ME21 | Video |
| Kenneth Proefrock, NMD | Vaporizer Technologies: Safety Considerations and a Mechanism for the Delivery of Botanical Medicines | Medicine Making | 21ME20 | Video |
| Jillian Stansbury, ND | Neural Pathways Review | Brain Health | 21ME19 | Video |
| Tori Hudson, ND | Brain Aging in the Menopausal Woman: Effects on Moods, Memory and Botanical Solutions | Women's Health | 21ME18 | Video |
| Teresa Boardwine, RH (AHG) | Home Health Care for Families | Medicinal Plants | 21ME17 | Video |
| Teresa Boardwine, RH (AHG) | Trauma-Informed Care: First Aid for Practitioners | Medicinal Plants | 21ME16 | Video |
| Mary Rondeau, ND, RH (AHG) | Restoring Mitochondrial Function through Botanicals, Nutrients and Dietary Modifications | Naturopathic Medicine | 21ME15 | Video |
| Jason Miller, DACM, LAc | Essence, Hormesis, and Autophagy in Aging and Longevity | Traditional Chinese Medicine | 21ME14 | Video |
| Jason Miller, DACM, LAc | Acute Viral Infections: Addressing COVID and Seasonal Epidemic Disease | Infections | 21ME13 | Video |
| Katie Stage, ND, RH (AHG) | Embracing the Change: Botanical and HRT Treatments for Menopause | Women's Health | 21ME12 | Video |
| Marc Williams, MA | Temperate Medicinal Plant Biogeography and Conservation | Medicinal Plants | 21ME11 | Video |
| Kenneth Proefrock, NMD | Naturopathic Formulas and Strategies of the Early 20th Century | Medicine Making | 21ME10 | Video |
| Kat Maier, RH (AHG) | Deepening Plant Relations – Goethean Study of Nature | Herbalism | 21ME09 | Video |
| Kat Maier, RH (AHG) | A Seasonal Model for Working with Depression | Mental Health | 21ME08 | Video |
| Donald Yance, RH (AHG) | Clinical Applications for Using 13 Heroic and Potentially Toxic Herbs | Medicinal Plants | 21ME07 | Video |
| Jill Crista, ND | PANDAS & PANS: Natural Medicine Rescue for Post-Infectious Autoimmune Encephalopathies | Autoimmune | 21ME06 | Video |
| Jillian Stansbury, ND | Herbs to Improve Adrenergic Tone – Lifting Deep Lethargy and Melancholia | Mental Health | 21ME05 | Video |
| Mary Bove, ND | Botanical Therapies for Childhood Asthma | Children's Health | 21ME04 | Video |
| Deborah Frances, ND | The Treatment of Intestinal Parasites with Herbs | Gastrointestinal Health | 21ME03 | Video |
| Deborah Frances, ND | Pelvic Decongestant Herbs for Clearing and Grounding | Medicinal Plants | 21ME02 | Video |
| Katie Stage, ND, RH (AHG) | Hairy Predicaments: Botanical Medicine for Hair Loss and Abnormal Hair Growth | Hair | 21ME01 | Video |
| Sam Coffman | Mitochondrial Support for Autoimmune and Stress-Related Chronic Illness | Autoimmune | 20SW29 | Video |
| Paul Bergner, Medical Herbalist | Healing as a Spiritual Path | Spiritual Health | 20SW28 | Video |
| Donald Yance, RH (AHG) | Targeting COVID-19 with Natural Medicine | Infections | 20SW27 | Video |
| Lydia Bartholow, DNP, PMHNP | Addiction Series Part B – Treating Addiction and Promoting Harm Reduction with Botanical Medicine and Some Pharmaceuticals | Substance Use Disorder | 20SW26 | Video |
| Katie Stage, ND, RH (AHG) | Upper GI Disorders: Esophagitis, GERD/heartburn, Gastritis and Peptic Ulcer Disease | Gastrointestinal Health | 20SW25 | Video |
| Sam Coffman | Demonstration: Wound and Infection Management using Herbs | Infections | 20SW24 | Video |
| Kenneth Proefrock, NMD | Case Studies and Strategies in the Naturopathic Treatment of Pulmonary Conditions | Pulmonary Health | 20SW23 | Video |
| Eric Yarnell, ND, RH (AHG) | Testosterone and Botanical Medicine | Men's Health | 20SW22 | Video |
| Glen Nagel, ND, RH (AHG) | Field Applications in Botanical Medicine: Instant Tinctures with CO2 Extraction | Medicine Making | 20SW21 | Video |
| Kenneth Proefrock, NMD, Katie Stage, ND, RH (AHG) and Mary Rondeau, ND, RH (AHG) | Panel Discussion: Neuroplasticity and the Management of PTSD and other Mental Health Conditions | Mental Health | 20SW20 | Video |
| John Slattery, Herbalist | Field Study in Bioregional Herbalism | Medicinal Plants | 20SW19 | Video |
| Glen Nagel, ND, RH (AHG) | Pre-Conference Intensive: Understanding the Herb / Drug Interaction Continuum and Using Risk Assessment | Herb / Drug Interactions | 20SW18 | Video |
| Eric Yarnell, ND, RH (AHG) | Cancer Pain and Botanical Medicine | Cancer | 20SW17 | Video |
| Mary Rondeau, ND, RH (AHG) | Treatment Considerations for Bipolar Disorder | Mental Health | 20SW16 | Video |
| Kenneth Proefrock, NMD | Memory as Medicine: Botanicals Affecting Cognition, Memory and Sense of Self | Brain Health | 20SW15 | Video |
| Marianne Marchese, ND | Food Addiction in Women: Botanical Treatment Strategies | Women's Health | 20SW14 | Video |
| Kenneth Proefrock, NMD | Strategies for Acute Illness in Children: Avoiding Pharmaceuticals | Children's Health | 20SW13 | Video |
| Lydia Bartholow, DNP, PMHNP | Addiction Series Part A – Understanding Addiction: Neurobiological and Cultural Underpinnings | Substance Use Disorder | 20SW12 | Video |
| Katie Stage, ND, RH (AHG) | A Deeper Look into the Window of the Body: Understanding and Optimizing Oral Health | Oral Health | 20SW11 | Video |
| Mary Rondeau, ND, RH (AHG) | Assessing Nutritional Status in Children with Autism Spectrum Disorder | Children's Health | 20SW10 | Video |
| Marianne Marchese, ND | Botanicals for Mitigating Environmental Toxicant Exposure | Environmental Illness | 20SW09 | Video |
| JoAnn Sanchez, MS | Grow Your Own Medicine Garden in the Southwest | Medicinal Plants | 20SW08 | Video |
| Yalda Shokoohinia, PharmD, PhD | The Side Effects of Apiaceaous Plants | Medicinal Plants | 20SW07 | Video |
| Andrea Purcell, ND | Brain Aging in the Menopausal Woman: Effects on Moods and Memory with Botanical Solutions | Women's Health | 20SW06 | Video |
| Heath McAllister, ND, RH (AHG) | Mystical and Mysterious Artemisia | Medicinal Plants | 20SW05 | Video |
| Heath McAllister, ND, RH (AHG) | Botanical Treatment for Difficult Fungal Infections | Infections | 20SW04 | Video |
| Paul Bergner, Medical Herbalist | Acute Viral Respiratory Infection: Prevention and Therapeutics | Infections | 20SW03 | Video |
| Paul Bergner, Medical Herbalist | Humoral and Energetic Differentials for Gastrointestinal (GI) Herbs | Gastrointestinal Health | 20SW02 | Video |
| Eric Yarnell, ND, RH (AHG) | Managing IgA Nephropathy and FSGS with Natural Medicine | Urinary System | 20SW01 | Video |
| Jennifer Williams, DACM, LAc | Topical Botanical Therapies to Ease Substance Withdrawal | Substance Use Disorder | 20ME36V | Video |
| Christopher Hobbs, PhD, LAc, David Crow, LAc and Teresa Boardwine, RH (AHG) | Closing Panel: New Discoveries in Botanical Medicine | Medicinal Plants | 20ME35 | Video |
| Katie Stage, ND, RH (AHG) | In the Zone: Research Considerations for Microdosing Entheogens | Entheogens | 20ME34 | Video |
| Kenneth Proefrock, NMD and Mary Rondeau, ND, RH (AHG) | Panel: Botanicals and other Therapies for Improving Mechanisms of Cellular Repair to Increase Lifespan | Longevity | 20ME33 | Video |
| Chanchal Cabrera, RH (AHG) | Keynote Address: Nature, Spirit, Medicine—Using Biophilia Practice and Shinrin Yoku (Forest Bathing) for Personal and Planetary Healing | Herbalism | 20ME32 | Video |
| Mary Bove, ND, Katie Stage, ND, RH (AHG) and Chanchal Cabrera, RH (AHG) | Panel: Clinical Approaches to Immune-Centered Illness | Immunity | 20ME31 | Video |
| Donald Yance, CN, RH (AHG) | Pre-Conference Intensive: Mitigating the Effects of Glyphosate and other Environmental Toxins | Environmental Illness | 20ME30 | Video |
| Mary Rondeau, ND, RH (AHG) | Keeping Kids Healthy | Children's Health | 20ME29 | Video |
| Teresa Boardwine, RH (AHG) | Oxymels and Vinegar Infusions | Herbalism | 20ME28 | Video |
| Christopher Hobbs, PhD, LAc | Diabetes, Obesity and Related Diseases | Diabetes | 20ME27 | Video |
| Christopher Hobbs, PhD, LAc | Mushroom Spirit Medicine | Mushroom Medicine | 20ME26 | Video |
| Mary Rondeau, ND, RH (AHG) | Anxiety: More than an Over Aroused State | Mental Health | 20ME25 | Video |
| Teresa Boardwine, RH (AHG) | Herbal Tea Apothecary: Teas for Every Body System, Energetic Tissue State and Constitution | Herbalism | 20ME24 | Video |
| Katie Stage, ND, RH (AHG) | Taming the Dragon: Botanical Approaches for Inflammatory Bowel Disease (IBD) | Gastrointestinal Health | 20ME23 | Video |
| Doug Elliott | Virtual Herb Walk and Storytelling | Medicinal Plants | 20ME22 | Video |
| Jason Miller, DACM, LAc | Prostate Cancer: A Comprehensive and Collaborative Approach | Men's Health | 20ME21 | Video |
| Joe Hollis | Ecology, Propagation and Cultivation of Native and Oriental Medicinal Herbs at Mountain Gardens with Q&A Session | Medicinal Plants | 20ME20 | Video |
| Kenneth Proefrock, NMD | Lymphagogues and Alteratives: Lessons in Herbal Immunology | Immunity | 20ME19 | Video |
| Jason Miller, DACM, LAc | Demystifying Qi: A Reverse-Engineering Approach to Understanding the Concept of Qi in Botanical Medicine | Traditional Chinese Medicine | 20ME18 | Video |
| Donald Yance, CN, RH (AHG) | Targeting IL-1 in Immunotherapy for Cancer and other Diseases using Botanical Medicine | Cancer | 20ME17 | Video |
| Jason Miller, DACM, LAc | The Yin and Yang of Hormone Balance: A Botanical and Nutritional Medicine Approach to Hormone Deficiency and Endocrine Disruption | Hormone Health | 20ME16 | Video |
| Mary Bove, ND | Women, Autoimmunity and Estrogen Metabolism | Women's Health | 20ME15 | Video |
| Kenneth Proefrock, NMD | Neuroplasticity and the NMDA receptor: Botanical and Nutritional Influences on Neurological Remodeling | Neurological Health, Mental Health | 20ME14 | Video |
| Mary Bove, ND | Cultivating Skin Microbiome Radiance with Botanicals | Skin | 20ME13 | Video |
| Kenneth Proefrock, NMD | Revisiting the Many Faces of Testosterone: How Botanicals Play a Significant Regulatory Role | Men's Health | 20ME12 | Video |
| Robin McGee | Sweet Medicine: Herbal-infused Honeys and Herbal Syrups (Demonstration) | Medicine Making | 20ME11 | Video |
| Mary Bove, ND | Addressing Immune Health through the Ages: Infants to Seniors | Immunity | 20ME10 | Video |
| Jennifer Williams, DACM, LAc | Substance Addiction and Recovery: Herbal Strategies for Emotional and Physical Pain | Substance Use Disorder | 20ME09 | Video |
| Christopher Hobbs, PhD, LAc | Essential Oil Therapeutics: Internal Uses for Clinic and Home | Herbalism | 20ME08 | Video |
| Chanchal Cabrera, RH (AHG) | Chronic Skin Conditions: Case Review of Seborrheic Dermatitis | Skin | 20ME07 | Video |
| Marc Williams, MA | The Ethnobotany of the African Diaspora | Medicinal Plants | 20ME06 | Video |
| David Crow, LAc | Principles of Combining Herbs and Essential Oils Part 3: Strengthening and Energizing the Nervous System (Antidepressant Effects, Protection against Neurodegenerative Conditions, Supporting Cognitive Function and Enhancing Concentration) | Herbalism | 20ME05 | Video |
| David Crow, LAc | Principles of Combining Herbs and Essential Oils Part 2: Relaxing the Nervous System (Stress, Anxiety, Insomnia, Tension Headaches and Chronic Adrenal Overstimulation) | Herbalism | 20ME04 | Video |
| David Crow, LAc | Principles of Combining Herbs and Essential Oils Part 1: Musculoskeletal Conditions (Arthritic Pain, Fibromyalgia, Injuries, Muscle Spasm) | Herbalism | 20ME03 | Video |
| Chanchal Cabrera, RH (AHG) | Rubefacient and Vulnerary Botanicals for a Complicated Case | Herbalism | 20ME02 | Video |
| Katie Stage, ND, RH (AHG) | Botanical Strategies for Pelvic Pain and Endometriosis | Women's Health | 20ME01 | Video |
---
Thank you to everyone who has attended our conferences! Here's what a few of you had to say:
Thank you so much for a great webinar. So good to connect with so many even if in cyberspace! Loved all the presentations." — D.W., Naturopathic Physician

It has been such a great, great conference. I loved watching lectures I normally would not have invested time in-but could because of time at home and access. It made my COVID isolation brighter and happier. You and your team and the presenters really made a difference in a lot of our lives." — J.K., Licensed Acupuncturist

Thank you for the best conference to date. Speakers were knowledgeable with great slides." — K.C., Naturopathic Physician and Licensed Acupuncturist

I have told so many people about this conference and I'm a nurse practitioner and I tell them this is like the best conference I have ever been too!" — L.C., Nurse Practitioner
---
Here is a complete list of our streaming videos available on Vimeo:
2023 Medicines from the Earth Herb Symposium
2023 Southwest Conference on Botanical Medicine
2022 Medicines from the Earth Herb Symposium
2022 Southwest Conference on Botanical Medicine
2021 Medicines from the Earth Herb Symposium
2021 Southwest Conference on Botanical Medicine
2020 Medicines from the Earth Herb Symposium
2020 Southwest Conference on Botanical Medicine
Video Bundles: