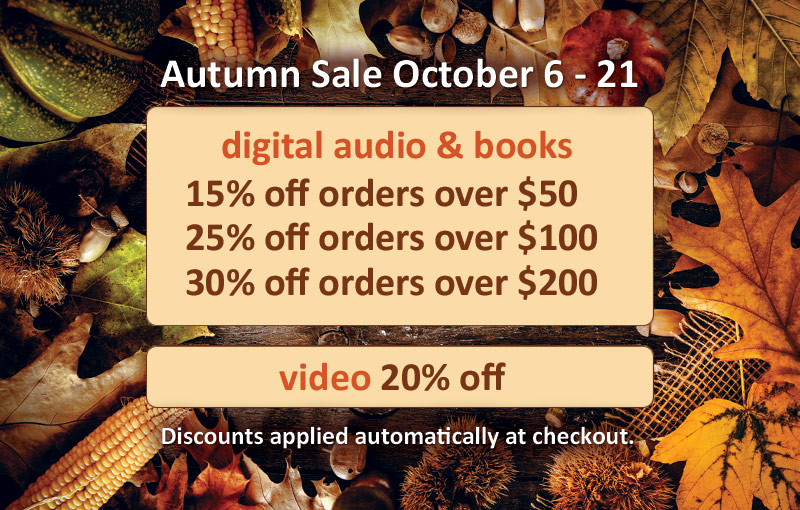 Up to 30% off all digital audio and books
15% off orders over $50
25% off orders over $100
30% off orders over $200
20% off all video recordings
Sale runs through October 21st, 2020. Discounts automatically applied at checkout.
Browse through our updated audio recordings and books by topic, speaker and conference.
Our video presentations offer complete clinical information, with the speaker and the PowerPoint playing together in an ideal format for online learning. Continuing education credits available for all videos.
Listen to our recordings for distance-learning credits: continuing medical education (CME) for naturopathic physicians and CNE for nurses.