An audio series for health care providers –  bundled together in one discounted package:
Eight (8) audio lectures (1.5 hours each)
Digital book of notes (90 page PDF)
Order with one click for $65 ($90 value)
Continuing education for naturopathic physicians
Note: The information in this series is provided as a research resource for health professionals and is not intended to replace diagnosis and treatment by a qualified health care practitioner.
Details: These eight audio recordings offer the clinician valuable information to help reduce opioid use, over-use and addiction. Presented by experienced practitioners, they address botanical therapies for dampening the inflammatory response and managing types of pain (i.e. neuralgia, acute renal colic, vascular pain, fibromyalgia, arthritis and radiation-induced oral mucositis). Features up-to-date information on the uses of cannabis for pain management and discusses the underlying causes of chronic pain syndrome. Includes digital book of lecture notes with complete references (85 page PDF).
Naturopathic CE: If CME has not previously been earned for the lectures listed below (either in person or distance) you can earn a total of 12 CME hours, including: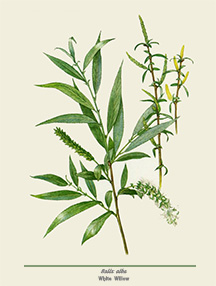 Recordings included in this series:
Topical Applications for Pain
With the opiate epidemic being a glaring example of how NOT to manage chronic and acute pain, this session explores what tools herbalists possess to help comfort and palliate acutely painful conditions effectively. Drawing from both folklore and modern research, this class offers detailed instructions on preparing topical applications for headache, muscle spasm, eyes (stye), irritated mucous membranes (especially radiation-induced oral mucositis), dental extractions, sinus pain, acute sore throat, ear pain, neuralgia (acute shingles pain), burns and more. Speaker: Jillian Stansbury, ND. (Product Code: 19SW04)
The Role of Botanical Medicine in Treating Pain and Inflammation
Jason Miller, DACM discusses chronic inflammation as a persistent, dysfunctional inflammatory response. It damages cells and tissues, disrupts cell-signaling networks, and can predispose a person to autoimmune conditions or other chronic disease. Chronic inflammation is implicated in the pathogenesis of many conditions including atherosclerosis, arthritis, rheumatoid arthritis, chronic obstructive pulmonary disease (COPD), cancer, stroke, chronic pain, periodontal disease, neurodegenerative conditions and cardiovascular disease. Inflammation and pain are nearly always associated with each other. This lecture investigates the subjective nature of pain, its relation to inflammation, and the treatment of inflammation and pain with traditional Chinese medicine principles and herbs, supported by the latest biomedical research. Speaker: Jason Miller, DACM (Product Code: 19SW18)
Types of Pain and Herbal Management Tools
Discussion of some of the most commonly encountered types of pain including musculoskeletal, neuralgic, and nociceptive pain. The mechanisms of action of selected anodyne herbs are explored and sample formulas for specific conditions are presented for lung (pleural) pain, pelvic and abdominal pain (including dysmenorrhea, hemorrhoids, acute renal colic, urinary infections and prostatitis), vascular pain (including acute angina and varicose veins), neuralgia, neuropathic pain and musculoskeletal pain (including arthritic pain) and more. Speaker: Jillian Stansbury, ND. (Product Code: 19ME09)
Fascia and Physical Reality: Sensory Integration, Pleasure, Pain and Psychology (covers pain syndromes of fibromyalgia, CRPS and arthritis)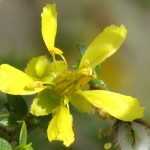 Here we take our lead from Ida Rolf and discuss the far-reaching ways that fascial tension and rupture can impact the architecture of the rest of the body. We explore the ways in which botanical medicine, nutrition, and specific movement can impact the fascial system in pain syndromes like fibromyalgia, CRPS and arthritis. Specifically, we talk about the botanicals Polygonatum (Solomon's seal), Urtica (Nettles), Asparagus (Shatavari), Cissus quadrangularis, Piscidia, Albizia, Equisetum, Hemidesmus, Zanthoxylum, and Ashwagandha as well as oleoresinous plants like Curcuma, Zingiber, Alpinia, Larrea, and Boswellia. We also address nutritional and physical exercise options for patients with chronic pain syndromes. Speaker: Kenneth Proefrock, ND. (Product Code: 18SW28)
Use of Cannabis Compounds for Health and Disease Treatment: A Science-Based Review
Christopher Hobbs, PhD reviews over 250 clinical trials on the efficacy and safety of cannabis use for glaucoma, HIV/AIDs, opiate addiction, nausea, cancer-related cachexia, muscle spasms, epilepsy, pain, autoimmune diseases and inflammation. The benefits and drawbacks of different delivery systems, different solvents for extraction and vaporizers are discussed. Clinically relevant details on the chemistry, pharmacology, pharmacokinetics and pharmacodynamics of cannabinoids, including THC and CBD, are summarized. Speaker: Christopher Hobbs, PhD. (Product Code: 18SW03)
Effective Pain Relief with Botanical and Nutritional Medicine
The search for effective, safe and non-addictive pain medication is an age-old quest. Studies show many people, especially the elderly, the poor, people of color and women are under-treated for chronic pain. While herbs are not as powerful as opiates and other pharmaceutical medications, they can offer safer and often highly effective pain management. In this talk we discuss how specific herbs can relieve specific types of pain, how to combine herbs to create a synergistic effect and reduce inflammation, pain perception and spasm and how botanicals can enhance the effects of pharmaceutical pain medications.. Speaker: David Winston, RH (AHG). (Product Code: 21ME30)
Musculoskeletal External Herbal Applications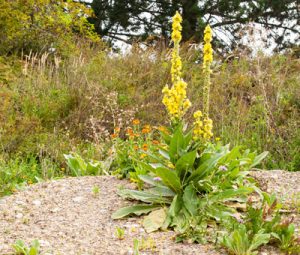 Teresa Boardwine, RH (AHG) discusses treating sprains, strains and pains using plants and herbal remedies externally includes: liniments, fomentations and poultices for muscle aches: herbal oils and salves for tendons and ligaments: and rubefacients for reducing the pain of arthritis. External uses of: mullein, comfrey, plantain, self heal, Solomon's seal and others. Speaker: Teresa Boardwine, RH (AHG). (Product Code: 11ME24)
Chronic Pain: Herb Alternatives to Pharmaceuticals
Millions of Americans experience chronic daily pain. NSAIDs, narcotics, and other pharmaceuticals are responsible for thousands of medical complications. Herbal medicines are generally much safer than pharmaceutical drugs. This discussion explores the roots of pain, how to support patients with chronic pain, whether and how to wean patients from conventional medications, and botanical sleep agents, antidepressants, anti-inflammatories, mild analgesics and strong sedatives for treating pain. Speaker: Aviva Romm, MD. (Product Code: 13ME16)
Plus, the Series Lecture Notes for Pain and Inflammation, in PDF format (90 page digital book).