Click here for details:
Pre-conference Intensive: The Digestive System and Neurological Health. Healing the Gut-Brain Axis with Botanical Medicine with Jason Miller, LAc
Ethnobotanical and Native Plant Field Study with David Winston, RH(AHG)

Online registration Is now closed but you are welcome to register at the door!.
Directions
---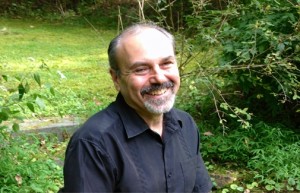 Friday, June 3, 10:00 AM – 3:00 PM at Blue Ridge Assembly
Ethnobotanical and Native Plant Field Study
David Winston RH(AHG)
Join this perennial outdoor favorite for a day with David Winston. Examine the unique flora of the southeastern mountains and hear stories of creation and the origin of medicine. Discover how the medicine, food and useful materials provided by the plants have nurtured the Native peoples and Appalachian settlers for millennia. Explore the healing power of the herbs, the water, the earth, the trees and song and how you can make them a part of your life.  ($65)
David Winston RH (AHG) is an herbalist and ethnobotanist with over 40 years of training in Cherokee, Chinese and Western herbal traditions. He has been in clinical practice for over 40 years and is an herbal consultant to physicians, herbalists and researchers throughout the USA and Canada. In 2013 David was presented with the Natural Products Association (NPA) Clinician's Award. He is founder of Herbalist and Alchemist, Inc, and offers a two year herbal training program at David Winston's Center for Herbal Studies.
---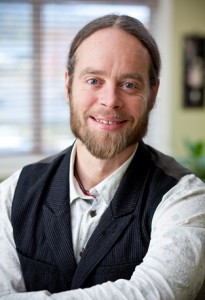 Friday, June 3, 1 – 5 PM
Pre-conference Intensive: The Digestive System and Neurological Health. Healing the Gut-Brain Axis with Botanical Medicine
Jason Miller, LAc
Summary: This intensive explores the complex relationship between the organisms in the digestive system and the health of our nervous system. By examining recent research into the gut-brain axis (GBA) in the light of Traditional Chinese Medicine principles and formulas, an elegant understanding of this new field emerges. ($79).
More details:
Early Taoist doctors, while never looking through the lens of a microscope, focused on maintaining balance in the human ecosystem by identifying gross imbalances and treating them with specific materials whose natures and flavors were balancing to the patient's ecological condition. In recent times, it has become common knowledge that the human digestive tract is a rich bed of microorganisms whose biological activity supports our lives, and that maintaining balance in our living flora is a key to health and harmony.
By changing the environmental conditions so that at the gross level the body's organ networks are in harmony, we are creating the perfect soil for friendly, synergistic life forms to live within us and mutually support us. By understanding this microscopic phenomenon, we are able to refine our therapeutic approach with a combination of foods, nutrients, botanicals, prebiotics, and probiotics, to support a strong population of synergistic organisms. In a state of ecological balance with our inhabitants, our bodies are not only healthier, but are more resistant to disharmony and disease.
It is also becoming apparent that our internal chemistry, especially with regard to the neuroendocrine system, is dependent upon the symbiotic life forms that we share our bodies with. Neurotransmitters are known to be chemical signals used for communication throughout the neurological system. In recent years it has become apparent that although these substances are transmitted through the neurological system, the micro-organisms living in our gut are responsible for a large part of their production. Recently, it has been discovered that the majority of our serotonin is made in the gut. This is a testament to the "gut feeling" adage that says, "when you feel it in your gut, you really feel it."
Around 1200 AD, there was a renaissance in Chinese Medicine, and 4 distinct schools of thought came out of that period. One of the schools, founded by a doctor named Li Dong Yuan, and also known as "Li Gao" was called "The Spleen and Stomach" school. This school of thought focused on the digestive system first, as central to whether the patient experienced health and harmony or "dis-ease". Li Gao is famous for developing several classical TCM formulas that continue to be indispensible to the TCM practitioner today. These formulas are characterized by the inclusion of Qi tonics such as Astragalus, Ginseng, and Atractylodes, and are aimed at tonifying the digestive system to bring about harmony in the whole body.
We will take a look at these formulas in detail: Bu Zhong Yi Qi Tang, Dang Gui Bu Xue Tang, Sheng Mai San, as well as dietary and lifestyle recommendations for establishing physical and mental harmony.

Jason Miller practices botanical and nutritional medicine, acupuncture, and Asian bodywork at his clinic, Jade Mountain Medicine in Ashland, Oregon. He received his master's degree in acupuncture and oriental medicine from the Oregon College of Oriental Medicine in 2005, and completed a postgraduate internship at the "House of Celebrity Doctors" in Nanjing, China. His approach bridges the frameworks of traditional and modern medicine in the management of chronic disease.
"My work bridges the time-honored theory and practice of Traditional Chinese Medicine with modern biomedical therapies and diagnostic tools. Through what I call "layering the lenses", I am able to integrate the best of both worlds, and give my patients a wholistic perspective on their condition and how to treat it."