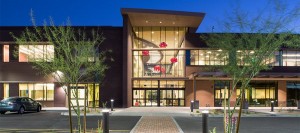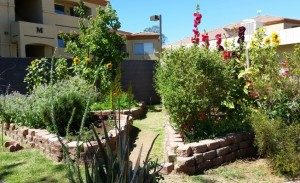 Back in 1996, the Southwest College of Naturopathic Medicine (SCNM) occupied a small building in Scottsdale. The school had recently opened its doors and the first Southwest Conference on Botanical Medicine was held that April. We had an enthusiastic crowd of naturopathic students, health professionals, local herbalists and volunteers. Some of you may remember that first panel discussion on Saturday night, under the stars in the inner courtyard–since there was no central meeting hall large enough!
SCNM has since moved to Tempe, and is now one of the top schools in the US for training naturopathic physicians.  It is also one of the first colleges in the country to qualify for LEED certification, a green building certification program that recognizes best-in-class building strategies and practices. The herbal conference is an annual event here, and the profits help support the botanical medicine program at the school.
The two photos above illustrate why SCNM is such a special place: the commitment to the environment through sustainable… building practices, and the herb garden lovingly tended by JoAnn Sanchez and her students. The indoor classrooms provide a comfortable environment for lectures, and the herb garden offers a welcome change for outdoor medicine making classes and meals.
SCNM also offers a shaded parking lot (covered with solar panels which generate a large portion of the electricity used by the school), and a feeling of being insulated from the bustling roads and highways nearby.

This is why it's such a great place for an herbal medicine conference. We hope you will join us and see for yourself!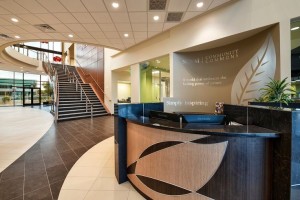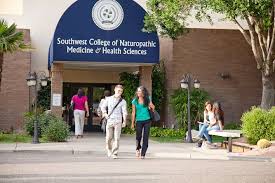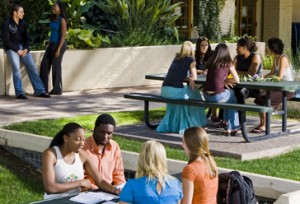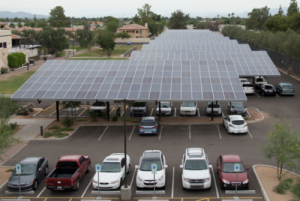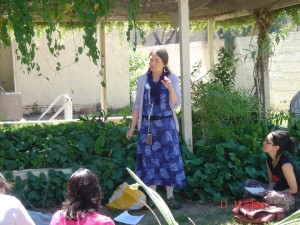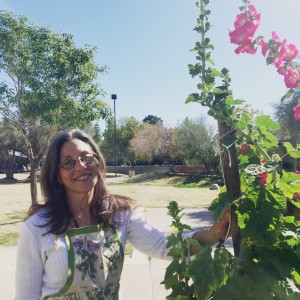 Garden updates October 2019!
JoAnn Sanchez and her students spent an October afternoon tending to the SCNM herb garden. These beautiful botanical photos from that day are courtesy of
Janet Delear.
| | | |
| --- | --- | --- |
| Red Bird of Paradise; Caesalpinia pulcherrima | | JoAnn Sanchez's students at the SCNM Herb Garden |
| Southwest College of Naturopathic Medicine – Tempe, AZ | | Planting in the SCNM Herb Garden |
| Castor oil plant; Ricinus communis | | Herbalists working in the SCNM Herb Garden |
| Cleaning out the SCNM Herb Garden | | Roselle; Hibiscus sabdariffa |
| Herbal students in the SCNM Herb Garden | | Southwest College of Naturopathic Medicine – Tempe, AZ |