March's Featured Recording:
Topical Applications for Pain with Jillian Stansbury, ND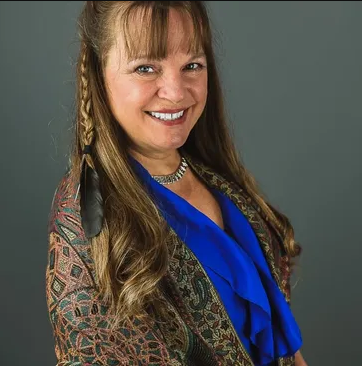 With the opiate epidemic being a glaring example of how NOT to manage chronic and acute pain, this session explores what tools herbalists possess to help comfort and soothe acutely painful conditions. Drawing from both folklore and modern research, Jillian Stansbury, ND offers a variety of liniments, soaks, poultices and pastes for a wide range of conditions.
She describes compresses for headache, capsaicin cream for arthritic and other pain, fennel oil for smooth muscle spasm, castor oil packs, lobelia vinegar compress for vascular, bronchial and uterine smooth muscle pain, to mention just a few. The PowerPoint accompanying this lecture offers a great resource by giving details for many more preparations than she was able to cover in her live presentation.
Jillian Stansbury will be presenting the pre-conference intensive in person at Medicines from the Earth in June in Asheville, NC. Registration is still open for that event.
And if you are interested in more information on botanicals and other natural medicine for pain, take a look at our series on management of pain and inflammation. Continuing education credits available for naturopathic physicians.
Included:
The featured recording mentioned above.
Complimentary PDF of the speaker's PowerPoint presentation.
And

 

free CE

*: 1.5 general CME hours

or

1.5 pain CME hours for naturopathic physicians, approved by OBNM
Steps to order your free* recording:
Order at least one audio recording or digital book from botanical-medicine.org at the regular price.
Before checking out, add this month's featured recording to your order.
Proceed to checkout. Enter coupon code FREE and this will discount the audio recording to zero.
How to earn the free naturopathic CE:
Listen to the recording and keep a record on

 

this certificate

 

of all completed recordings. It's as easy as that!
---
Every month, a new featured recording. To make sure you don't miss your monthly FREE* recording, please
sign up for our e-news
and whitelist our sites (or add these domain names to your contacts: botanicalmedicine.org and botanical-medicine.org).
Questions? Contact us and we'll be happy to help.
---
*The featured recording is free with the purchase of one recording or book. Continuing education (CME) credits are available for naturopathic physicians.