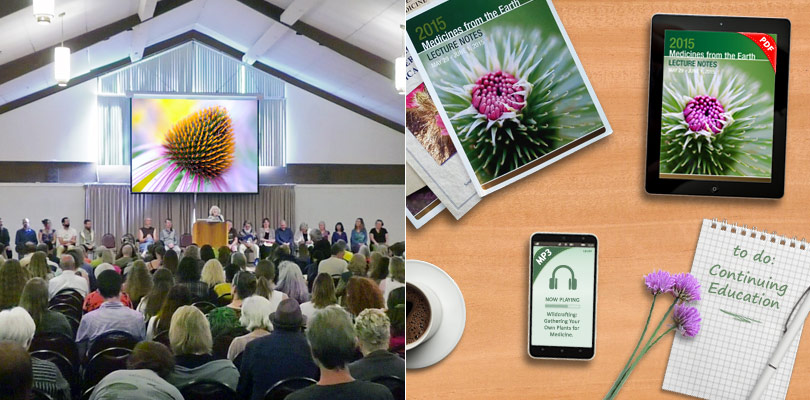 Herbal Educational Services has proudly offered continuing education (CE) for health professionals since 1996. Our live events offer:
---
Distance Learning Continuing Education
Presentations from the 2020 events are available on audio and video for CE credits. 
NATUROPATHIC PHYSICIANS:
Naturopathic continuing education (CME/Continuing Medical Education) information. Also see Distance learning instructions.
NURSES:
CNE (Continuing Nursing Education) information on contact hours. Also see Distance learning instructions.
---
This is my first time here at the symposium, having a great time, learning a ton. Lecture for lecture, this is probably the most intellectually stimulating conference that I've ever been to, across the country.
---
---
Live Events for Continuing Education
Next year's dates (more details):
Southwest Conference on Botanical Medicine at SCNM in Tempe, Arizona. Dates: March 26 – 28, 2021
Medicines from the Earth Herb Symposium at Blue Ridge Assembly, Black Mountain, NC Dates: June 4 – 7, 2021
We hope to see you there!
---
---
Our events, recordings and notes also provide opportunities for continuing education in areas such as:
integrative medicine
naturopathic medicine
complementary medicine
functional medicine
holistic medicine
Contact us for questions regarding CE, CEU, CME, CNE, and PDA  — we'll be happy to help!