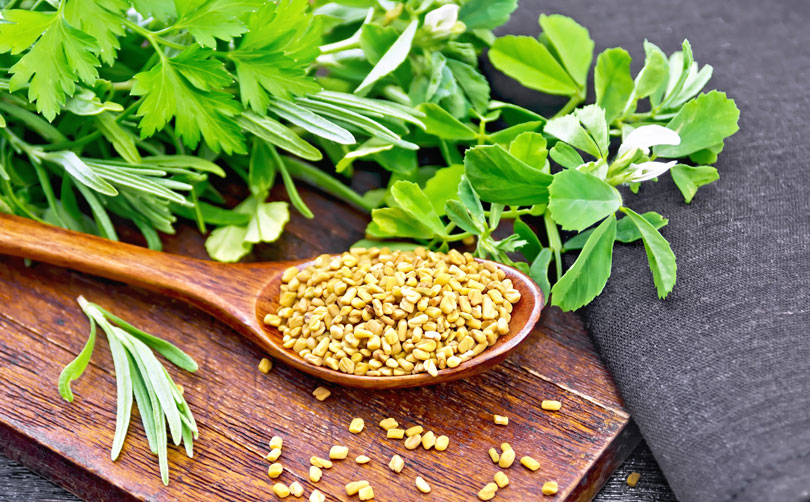 An audio series for health care providers – with continuing education for naturopathic physicians – bundled together in one discounted package:
Eight (8) audio recordings (1.5 hours each)
Digital book of notes (99-page PDF)
Continuing education credits: 12 hours for naturopathic physicians
Order with one click for $65 ($95 value)
Note: The information in this series is provided as a research resource and is not intended to replace diagnosis and treatment by a qualified health care practitioner.
---
Audio Series Details
(See below for lecture titles and descriptions)
One-click orders all eight recordings selected from the Botanical Medicine library, plus a 99-page PDF of notes. Together these provide comprehensive information for clinicians on one of the most pressing challenges of our age.
We have included eight audio recordings since this is such a large topic, which includes not only dietary measures for weight management and exercise, but mitigating factors often not considered, including allergy, endocrine dysfunction, insulin resistance (metabolic syndrome), stress, lack of sleep, environmental toxicants and the effect of widespread use of antibiotics and other pharmaceuticals on the obesity epidemic in the US. Pharmaceuticals for weight loss are mentioned and evaluated.
(Series price of $65 includes a 99-page PDF of lecture notes.)
Naturopathic CE:
12 total CME hours if not claimed previously for the above lectures

11.5 general + .5 pharmacy credits

Approved by Oregon Board of Naturopathic Medicine (OBNM)
---
Audio recordings included in this series:
Weight Loss Herbs: Help or Hype?
Jillian Stansbury, ND

Describes botanical agents reported to support weight loss, including purported thermogenic agents such as green tea and cayenne, agents that support insulin response such as chromium and legumes, and agents that affect lipid metabolism such as guggul and berberine. From hoodia to chitosan to coconut oil, we review the research on popular weight-loss aids to help determine which may actually have value. (Product Code: 16ME33)
The Intricate Relationship between Food Allergy, Endocrine Imbalance and Inappropriate Weight Gain
Kenneth Proefrock, NMD

Persistent weight gain can be a result of poor diet and lack of exercise, but for some people changing these things is not enough to reduce body fat. The solution for these individuals begins with an understanding of the relationship between the digestive system, nervous system and hormonal systems. This leads us into the ever-more-intriguing world of epigenetics. (Product Code: 16ME03)
Herbal Medicine and Weight Management
Amanda McQuade Crawford, MA

It seems our patients and the public often ask us to address the latest herbal breakthroughs on the market. Making sense of the current claims, we will also touch on weight loss pharmaceuticals and procedures, and what weight management strategies have been shown to actually work. (Product Code: 15SW19)
Natural Weight Management, Part 1


Donald Yance, RH (AHG)
This two-part lecture begins with careful consideration of the dietary recommendations useful in promoting health and preventing obesity. Lifestyle habits and exercise are included in this section. Once this foundation is established, the topic is broadened to include a description of endocrine and neurological imbalances that lead to weight gain, and how to normalize them. Next Donnie covers the useful diagnostic tests for assessing weight control. (Product Code: 06ME03)
Natural Weight Management, Part 2
Donald Yance, RH (AHG)

Based on the recommendations in Part 1, the second part presents a program of botanical and nutritional supplementation.  This includes recommendations for useful adaptogens and specific nutrients to optimize metabolism. The lecture then goes on to list a suggested protocol of herbs and nutrients and the rationale for each. It concludes with a list of "the worst foods to eat and why." (Product Code: 06ME04)

Panel: Naturopathic Approaches to Weight Management and Obesity Prevention
Lise Alschuler, ND, Katie Stage, ND, RH (AHG) and Marianne Marchese, ND

One of the challenges of this century is the prevalence of obesity and weight gain in our patients. They want to lose weight, but where do they start? These experienced practitioners describe their approaches using herbal medicine, nutritional supplements, dietary and lifestyle modifications and awareness of the effect environmental chemicals can have on our endocrine system. We also mention the most common weight-loss medications and their drawbacks and side effects. (Product Code: 21SW20)
Botanical Therapies for Insulin Resistance and Metabolic Syndrome
David Winston, RH (AHG)

Insulin resistance, obesity and metabolic syndrome (MetS) have been linked to a wide range of chronic degenerative diseases including diabetes, cancer, heart disease, atherosclerosis, hypertension and Alzheimer's disease. MetS also interferes with healthy sleep, inhibits digestion, causes hyper-coagulation of the blood and decreases immune function. In this class we discuss the dietary, nutritional and lifestyle causes of this common condition, and its prevention and effective treatment using botanicals, nutritional supplements, lifestyle changes and diet. (Product Code: 18SW19)
Role of Environmental Toxicants in Obesity, Metabolic Syndrome & Type 2 Diabetes
Walter Crinnion, ND

A review of the current research that strongly links environmental pollutants to obesity, blood sugar problems and diabetes. Persistent pollutants such as PCBs, chlorinated pesticides, plastics and outdoor air pollution have all been implicated. The role of farmed fish intake in diabetes is also discussed, along with botanicals and other natural therapies for helping to reverse these effects.. (Product Code: 12ME05)
---
Plus Lecture notes to accompany these audio recordings in PDF Format (99-page digital book) included in the $65 package price.