A video series for health care providers – with pharmacy hours for naturopathic physicians – bundled together in one discounted package:
Seven (7) video lectures (1.5 hours each)
Digital book of notes (115-page PDF)
Pharmacy continuing education credits for naturopathic physicians
Order with one click for

 

$99

 

($140 value)
Note: The information in this series is provided as a research resource for health professionals and is not intended to replace diagnosis and treatment by a qualified health care practitioner.
---
Video Series Details
(See below for titles and descriptions of videos)
One click orders all 7 videos plus a 115-page PDF of lecture notes. Together these videos provide comprehensive information on a range of botanical therapies for health conditions while also providing pharmacy hours for continuing education.
The series begins with Lise Alschuler, ND exploring herbal impacts on drug metabolism, including methods to determine when drug/herb interactions present cautions and strategies to minimize the risk. The panel on neuroplasticity then presents naturopathic clinicians with the latest research in re-establishing mental balance.
Next, the series examines cannabidiol (CBD) and mental health with Mary Rondeau, ND, RH (AHG) and expands the herbalist's toolbox with Kenneth Proefrock, NMD as he details nebulizers, eye drops, nasal sprays, mouthwash/gargles, and enemas for pediatric patients.
The series continues with the safety and efficacy of herbs for cancer pain with Eric Yarnell, ND, RH (AHG) and addresses herb-drug interactions and clinical case examples to highlight how these herbs are used. Next, the series takes a deep look at cannabis in medicine, investigating its applications and limitations with Jason Miller, DACM, LAc. To conclude the series, Donald Yance, RH (AHG) discusses botanical and nutritional therapies to target cancer stem cells.
Video presentations offer complete clinical information, with the speaker and the PowerPoint playing together in an ideal format for online learning.
(Series price of $99 includes a 115-page PDF of lecture notes.)
Continuing Education for Naturopathic Physicians: If CME has not previously been earned for the lectures listed below you can earn a total of 10 pharmacy hours + 0.5 general hours, approved by the Oregon Board of Naturopathic Medicine.
---
Videos included in this series:
Herbal Impacts on Drug Metabolism
Lise Alschuler, ND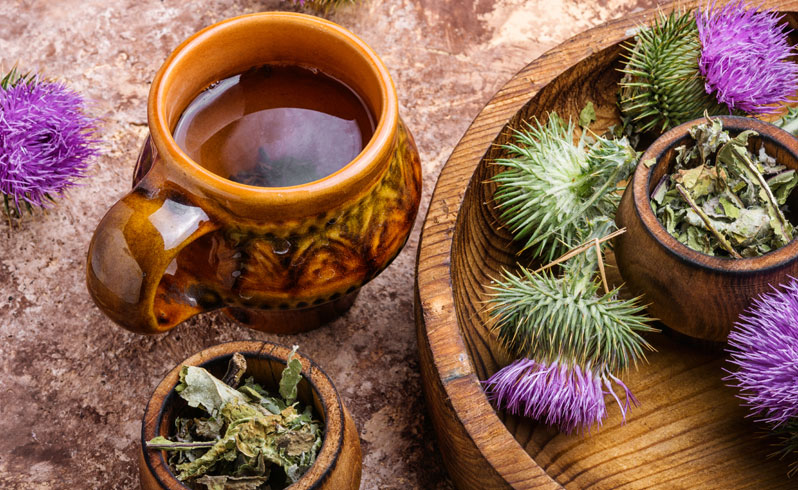 This presentation provides an overview of the mechanisms which underlie drug/herb interactions. We explore methods to determine when drug/herb interactions present clinically actionable cautions and describe strategies to minimize the risk of such interactions. Finally, examples of the current state of evidence for drug/herb interactions for some commonly recommended botanicals including St. John's wort, milk thistle, echinacea, turmeric (and others) are reviewed. (Product Code: 21SW21)
Panel: Neuroplasticity and Management of Mental Health Conditions
Kenneth Proefrock, NMD, Katie Stage, ND, RH (AHG) and Mary Rondeau, ND, RH (AHG)
Neuroscientists used to believe that the brain's structure and function were essentially fixed throughout adulthood. Recent studies of the brain and nervous system illustrate a system adapting to every experience. The brain can be injured by traumatic emotional events, physical trauma and chronic high levels of stress, but it can also be healed by these same mechanisms of neuroplasticity. While some pharmaceuticals may be showing promise in this area, this panel explores botanicals and other naturopathic therapies for restoring balance. (Product Code: 20SW20)
Cannabidiol (CBD) and Mental Health
Mary Rondeau, ND, RH (AHG)
In the last few years, intense interest in the pharmacokinetics and therapeutic actions of cannabidiol (CBD) has been growing. Cannabidiol is one of many cannabinoid compounds found in cannabis. It is distinctly different from tetrahydrocannabinol (THC) because it does not appear to alter consciousness or induce a "high". Growing scientific literature has demonstrated the benefits of CBD in neuropsychiatric conditions including antipsychotic, anxiolytic, anti-seizure, and anti-inflammatory effects. Studies that show benefits with minimal side effects are particularly of interest as many psychiatric medications have undesirable side effects. This presentation explores the endocannabinoid system, CBD pharmacokinetics, the effects of CBD on the nervous system, and the support in the literature for use in mental health disorders. Additionally, we investigate how CBD may help patients wean off select pharmaceuticals, and discuss drug-CBD interactions. (Product Code: 21SW02)
Strategies for Acute Illness in Children: Avoiding Pharmaceuticals
Kenneth Proefrock, NMD
Expanding the herbalist's toolbox with nebulizers, eye drops, nasal sprays, mouthwash/gargles and enemas, we discuss the most common presentations of pediatric patients and novel ways of addressing those conditions. We describe managing the most pressing needs of the patient and their families in acute illness, the natural course for the resolution of those conditions and ways to assist the child's body in that resolution. Included are specific botanical medicine strategies using tinctures, powders, topical agents and hydrotherapy techniques. Conditions include management of EENT/respiratory infections, digestive upsets and skin infections. We discuss both long and short-term side effects of the pharmaceuticals often prescribed for these cases. (Product Code: 20SW13)

Cancer Pain and Botanical Medicine
Eric Yarnell, ND, RH (AHG)
Herbal medicine can be very effective for reducing pain due to cancer. The clinical use and intriguing mechanisms for herbs such as Corydalis yanhusuo, Aconitum spp, Anemone/Pulsatilla, Hyoscyamus niger and cannabis are reviewed in depth. Safety and efficacy of these herbs in combination with common pain medications are discussed, along with clinical case examples to highlight how these herbs are used. (Product Code: 20SW17)
Cannabis in Medicine: Applications and Limitations
Jason Miller, DACM, LAc
Emerging research on Cannabis corroborates its use for pain, nausea, PTSD and other mental health conditions, but it has to be used with care and knowledge. Cannabis also has an addiction profile similar to alcohol and with widespread legalization, these side effects are becoming better-known. Explore these applications and limitations with an experienced practitioner with a common-sense approach. (Product Code: 21ME29)
Botanical Medicine Targeting Cancer Stem Cells
Donald Yance, RH (AHG)
Cancer stem cells are a subpopulation of cancer cells that reside underneath the surface. It is like the root system of the cancer, which is responsible for cancer migration, invasion and chemotherapy resistance. Cancer stem cells also give rise to tumor bulk through continuous self-renewal and differentiation. Understanding stem cell signaling pathways and molecular mechanisms is essential for developing botanical and nutritional therapies. The research shows the unique and very promising effect of these therapies, which target specific cancer signaling pathways responsible for chemotherapy resistance, alterations of cellular metabolism and impaired apoptosis. We highlight numerous natural compounds including curcumin, diallyl trisulfide, chrysin, resveratrol, Acetyl-11-keto-beta-boswellic acid, Bacoside A apigenin, quercetin, ellagic acid, honokiol, epigallocatechin, and sulforaphane. (Product Code: 21ME25)
Plus Video Series Lecture Notes in PDF Format (115-page digital book) included in the $99 package price.