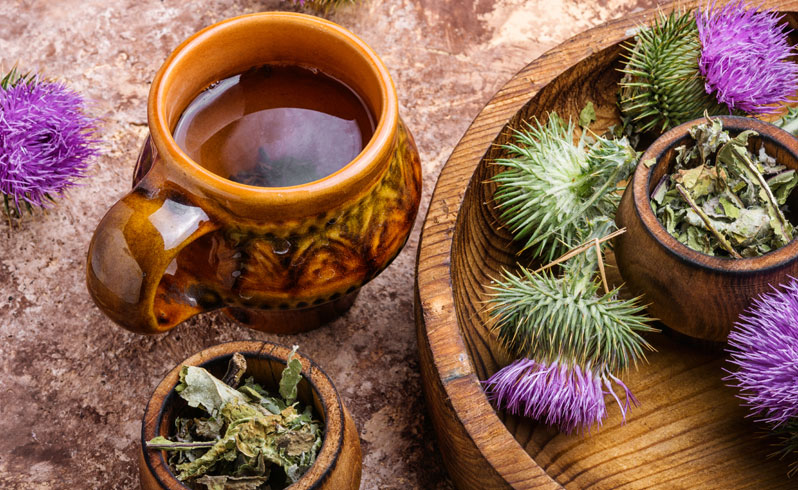 Our bones are powerful! I'm still amazed sometimes that these hardened structures, allowing for muscle attachments and acting as a scaffold for movement, are indeed very much alive. Right now, as you're reading this, they are hard at work creating blood cells and maintaining their structure and intricate framework.
Maintaining bone integrity as our patients age is paramount to aging well. Each year over 300,000 people are hospitalized for hip fractures. Hip fractures are associated with increased overall morbidity and mortality7,8,9,10. If we want to help people live longer and live well we must help them maintain good bone health, keep them from falling, keep them out of hospitals, and keep them moving. We can most definitely help them face this challenge.
Statistics & Diagnostic Assessments of Osteoporosis and Osteopenia
An estimated 44 million Americans are affected by osteoporosis or low bone mass, with people primarily over the age of 55 being most affected11,12. (Note: these statistics vary upon the source, please see resources cited.) Women are more impacted than men, but both are at risk for fractures depending on their bone integrity and overall risk factors. Low bone density is less common before menopause. As estrogen levels decline, we see a reduction in bone mineral density in peri-menopausal and post-menopausal women. This is definitely an avenue in which supportive therapies can be applied.

The FRAX score (Fracture Risk Assessment Tool) is commonly used in clinical practice to assess the 10-year fracture risk for patients to help guide clinical treatments13. This is often included by radiologists on DEXA scan reports.
DEXA scans are used to determine bone mineral density (BMD) and patients with T-scores less than or equal to -2.5 are diagnosed with osteoporosis, while T-scores between -1.0 and -2.5 are considered osteopenic. Additionally, DEXAs can also be useful in assessing current or past fractures and healing.
You can also monitor bone resorption using the urinary n-telopeptide test14,15. This is an excellent monitoring tool that can be tracked over time (more often than the typical 2-year DEXA scan recommendation) to assess if your patient's bone resorption rates and subsequent bone deposition rates are improving.
Herbs for Better Bone Integrity
Two of our biggest botanical tools to improve bone health are nutritive herbs and those with  SERM (selective estrogen receptor modifiers) activity1,2,4,26,27. Nutritive herbs offer support not only for bones but also the supporting connective tissues.
Interestingly, as I looked into the literature on nutritive herbs and osteoporosis I found these same herbs had other constituents that offered defense against bone loss.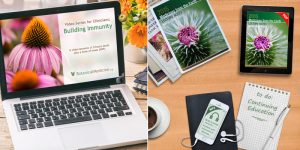 Continuing Education
If you are a naturopathic physician interested in continuing education credits, visit our Naturopathic CE page.
Arctium lappa (Burdock root)
When you first think of this herb for bone health, you may primarily think of its nutritive action, as the root contains minerals (calcium, iron, silica, and potassium). Calcium recommendations for osteoporosis range between 800-1200mg of total daily calcium20. Raw burdock root contains about 41mg of calcium per 100g of fresh root if patients are choosing to consume the plant. Amounts of silica in burdock root vary, however, it's important to note that this is an important mineral in bone and connective tissue. Higher levels of dietary silica intake are associated with better overall bone density. Additionally, Arctium lappa seed contains the active constituent arctigen which has been shown to inhibit RANKL-mediated osteoclast differentiation in bone marrow and suppress RANKL-mediated bone resorption16,17,18,19. This is the same pathway that Denosumab (trade names: Prolia and Xgeva) act on.
Arctium is readily available as a tea or tincture and would be great to consider in a combination osteoporosis formulation. Arctium root can be found at local markets and cooked.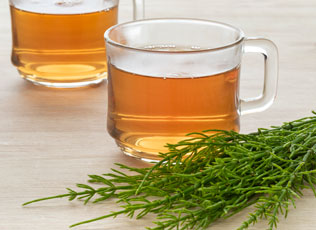 Equisetum arvense (Horsetail)
Much of the research available on Equisetum and osteoporosis is via rat studies7,21,22. However, these  studies have shown significant findings. In one study on rat mandible density, it was found rats consuming daily Equisetum had increased mandibular BMD. Another in vitro study showed this herb  induces human osteoblasts which may show promise for use in improving human osteoblastic activity with regular consumption29. This herb is commonly used as a tea along with other nutritive herbs as it also contains minerals (silica, manganese, potassium, and calcium).
Studies on bone density included Equisetum alcoholic extract. It can also be used in a hot infusion for nutrient extraction.
Actaea racemosa (Black cohosh)
Actaea has long been used as an herb for post-menopausal symptoms through estrogenic-like effects30. It also has SERM activity, and SERMs have been shown to block osteoclasitc activity and provide antiresorptive effects23,24,25. This is how the bisphosphonates (eg Fosamax) work. However, bisphosphonates have side effects including GI upset, increased fracture risk, and osteonecrosis of the jaw.
Actea is most commonly used in tincture via alcoholic extract or taken as a dry herb in capsule form.
Lepedium meyenii (Maca)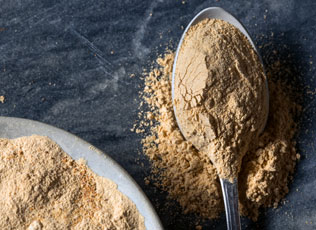 Studies with rats fed Lepeium meyenii alcoholic extract showed improved bone density in ovariectomized rats suggestive of Lededium offering improved bone integrity in the presence of hormone decline for post-menopausal women28. Another study compared the use of Lepedium on rats that had glucocorticoid induced osteoporosis and demonstrated its potential for improved bone density alongside bisphosphonates or by itself31,32. Unfortunately, the literature on humans is limited, but Lepedium has a longstanding history as a hormone modulator and use in peri- and post-menopause to improve symptoms of hot flashes.
Studies referenced used Lepedium via alcoholic extract, but this herb has long been consumed as a food. Typically dried for 2 months before use, it's readily available in powdered form and patients can easily add to smoothies, sprinkle on oatmeal, or other foods.
Silybum marianum (Milk thistle)
This herb is more than just a potent hepatoprotective botanical. Its active constituent, silymarin, from Silybum seed has been shown to have SERM-like activity and performs similarly to estradiol supplementation in ovariectomized rats33.
This study used an alcoholic extract, however, Silybum has been regularly used in both tincture and dry herb formulations.
Conclusion
There are numerous botanicals we can utilize to further support bone density. The aforementioned herbs could be combined into a targeted botanical formulation and/or considered in combination products as a part of a long-term health prevention plan. Other herbs not discussed that offer significant hormone modulation or have been shown helpful in other postmenopausal symptoms (hot flashes, mood lability, vaginal dryness, etc) or hormonal balance in general (eg low libido, reduced fertility, low sperm count) would be worth considering in a combination formula to support all aspects of healthy aging.
Lastly, in addition to botanicals, I have to mention optimal calcium, vitamin D, strontium, and vitamin K intake. These combined with botanicals, a supportive diet (there is a great amount of research on the Mediterranean diet and osteoporosis), and weight bearing exercise can help our patients (and ourselves) age well.
Note: The information on this site is provided as a research resource for health professionals and is not intended to replace diagnosis and treatment by a qualified health care practitioner. Consult your medical care provider before using any herbal medicine.
Meet Our Contributor:
Dr. Allison Williams is a naturopathic doctor practicing at her clinic in Mesa, AZ. She focuses on primary care medicine and is passionate about bringing back the 'old school family doctor', complete with house calls! She completed a 2-year general medicine residency at the Southwest College of Naturopathic Medicine where she now teaches botanical medicine as adjunct faculty. Her practice combines her knowledge of conventional and alternative therapies. And, of course, she loves the power of plant medicine! You can find her online at drallisonwilliams.com or takingcareofyourhuman.com.
References:
Benefits and harms of selective oestrogen receptor modulators (SERMs) to reduce breast cancer risk: a cross-sectional study of methods to communicate risk in primary care. By: McIntosh JG, Minshall J, Saya S, Bickerstaffe A, Hewabandu N, Qama A, Emery JD, The British journal of general practice : the journal of the Royal College of General Practitioners, 1478-5242, 2019 Nov 28, Vol. 69, Issue 689
SERMs Promote Anti-Inflammatory Signaling and Phenotype of CD14+ Cells. By: Polari L, Wiklund A, Sousa S, Kangas L, Linnanen T, Härkönen P, Määttä J, Inflammation, 1573-2576, 2018 Aug, Vol. 41, Issue 4
P99: Chinese single herbs and active ingredients for postmenopausal osteoporosis: from preclinical evidence to action mechanism. American Journal of Reproductive Immunology, 1046-7408, Jun2018 Supplement S1, Vol. 80
Dietz BM, Hajirahimkhan A, Dunlap TL, Bolton JL. Botanicals and Their Bioactive Phytochemicals for Women's Health. P,harmacol Rev. 2016;68(4):1026-1073. doi:10.1124/pr.115.010843
Wu S, Zhao F, Zhao J, et al. Dioscin improves postmenopausal osteoporosis through inducing bone formation and inhibiting apoptosis in ovariectomized rats. Biosci Trends. 2019;13(5):394-401. doi:10.5582/bst.2019.01186
Dong J, Lei C, Lu D, Wang Y. Direct Biotransformation of Dioscin into Diosgenin in Rhizome of Dioscorea zingiberensis by Penicillium dioscin. Indian J Microbiol. 2015;55(2):200-206. doi:10.1007/s12088-014-0507-3
Arbabzadegan N, Moghadamnia AA, Kazemi S, Nozari F, Moudi E, Haghanifar S. Effect of equisetum arvense extract on bone mineral density in Wistar rats via digital radiography. Caspian J Intern Med. 2019;10(2):176-182. doi:10.22088/cjim.10.2.176
"Hip Fractures Among Older Adults." Centers for Disease Control and Prevention, Centers for Disease Control and Prevention, 20 Sept. 2016, www.cdc.gov/homeandrecreationalsafety/falls/adulthipfx.html.
Brauer CA, Coca-Perraillon M, Cutler DM, Rosen AB. Incidence and mortality of hip fractures in the United States. JAMA. 2009;302(14):1573-1579. doi:10.1001/jama.2009.1462
Dhanwal DK, Dennison EM, Harvey NC, Cooper C. Epidemiology of hip fracture: Worldwide geographic variation. Indian J Orthop. 2011;45(1):15-22. doi:10.4103/0019-5413.73656
"Facts and Statistics." Facts and Statistics | International Osteoporosis Foundation, www.iofbonehealth.org/facts-statistics.
Ganesan GR, Vijayaraghavan PV. Urinary N-telopeptide: The New Diagnostic Test for Osteoporosis. Surg J (N Y). 2019;5(1):e1-e4. Published 2019 Jan 8. doi:10.1055/s-0038-1677483
NTX-Telopeptide, Urine. NTXPR – Clinical: NTX-Telopeptide, Urine. https://www.mayocliniclabs.com/test-catalog/Clinical and Interpretive/61656. Accessed August 3, 2020.
Kim AR, Kim HS, Lee JM, et al. Arctigenin suppresses receptor activator of nuclear factor κB ligand (RANKL)-mediated osteoclast differentiation in bone marrow-derived macrophages. Eur J Pharmacol. 2012;682(1-3):29-36. doi:10.1016/j.ejphar.2012.02.026
Cai E, Han J, Yang L, et al. Novel Method of Preparation and Activity Research on Arctigenin from Fructus Arctii. Pharmacogn Mag. 2018;14(53):87-94. doi:10.4103/pm.pm_514_16
The Uses and Benefits of Burdock Root. Nutritional Therapy Association. https://nutritionaltherapy.com/the-uses-and-benefits-of-burdock-root/. Published December 4, 2019. Accessed August 3, 2020.
Yamashita T, Uehara S, Udagawa N, et al. Arctigenin inhibits osteoclast differentiation and function by suppressing both calcineurin-dependent and osteoblastic cell-dependent NFATc1 pathways. PLoS One. 2014;9(1):e85878. Published 2014 Jan 17. doi:10.1371/journal.pone.0085878
UpToDate. https://www.uptodate.com/contents/calcium-and-vitamin-d-supplementation-in-osteoporosis#:~:text=The optimal intake of calcium,most postmenopausal women with osteoporosis. Accessed August 3, 2020.
McClung M. Role of RANKL inhibition in osteoporosis. Arthritis Res Ther. 2007;9 Suppl 1(Suppl 1):S3. doi:10.1186/ar2167
Yang S, Zhou Y, Shuai B, et al. Role of the ER/NO/cGMP Signaling Pathway in the Promotion of Osteogenic Differentiation of Rat Bone Marrow Mesenchymal Stem Cells by Actaea racemosa Extract. Evid Based Complement Alternat Med. 2016;2016:2615620. doi:10.1155/2016/2615620
Kolios L, Schumann J, Sehmisch S, et al. Effects of black cohosh (Cimicifuga racemosa) and estrogen on metaphyseal fracture healing in the early stage of osteoporosis in ovariectomized rats. Planta Med. 2010;76(9):850-857. doi:10.1055/s-0029-1240798
Chan BY, Lau KS, Jiang B, Kennelly EJ, Kronenberg F, Kung AW. Ethanolic extract of Actaea racemosa (black cohosh) potentiates bone nodule formation in MC3T3-E1 preosteoblast cells. Bone. 2008;43(3):567-573. doi:10.1016/j.bone.2008.04.018
Hadji P. The evolution of selective estrogen receptor modulators in osteoporosis therapy. Climacteric. 2012;15(6):513-523. doi:10.3109/13697137.2012.688079
Zhang Y, Yu L, Ao M, Jin W. Effect of ethanol extract of Lepidium meyenii Walp. on osteoporosis in ovariectomized rat. J Ethnopharmacol. 2006;105(1-2):274-279. doi:10.1016/j.jep.2005.12.013
Bessa Pereira C, Gomes PS, Costa-Rodrigues J, et al. Equisetum arvense hydromethanolic extracts in bone tissue regeneration: in vitro osteoblastic modulation and antibacterial activity. Cell Prolif. 2012;45(4):386-396. doi:10.1111/j.1365-2184.2012.00826.
Seidlova-Wuttke D, Hesse O, Jarry H, et al. Evidence for selective estrogen receptor modulator activity in a black cohosh (Cimicifuga racemosa) extract: comparison with estradiol-17beta. Eur J Endocrinol. 2003;149(4):351-362. doi:10.1530/eje.0.1490351
Elshal MF, Almalki AL, Hussein HK, Khan JA. Synergistic antiosteoporotic effect of Lepidium sativum and alendronate in glucocorticoid-induced osteoporosis in Wistar rats. Afr J Tradit Complement Altern Med. 2013;10(5):267-273. Published 2013 Aug 12. doi:10.4314/ajtcam.v10i5.8
Brooks NA et al. Beneficial effects of Lepidium meyenii (Maca) on psychological symptoms and measures of sexual dysfunction in postmenopausal women are not related to estrogen or androgen content. Menopause. 2008 Nov-Dec;15(6):1157-62. doi: 10.1097/gme.0b013e3181732953.