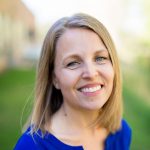 Presenter: Mary Rondeau, ND, RH (AHG)
Summary: Mitochondrial dysfunction is characterized by the reduction of energy output from the electron transport chain. Research confirms that reduced mitochondrial function is associated with nearly all chronic conditions, including neurodegenerative, psychiatric, cardiovascular, metabolic, autoimmune, cancer, chronic immune disorders and musculoskeletal. This lecture covers symptoms that are suggestive of mitochondrial concerns and testing methods to determine treatment strategies. These include botanicals specific to organ systems, nutrients and nutritional protocols to increase efficiency and restore function to mitochondria.
Excerpt from the Medicines from the Earth Symposium June 4 – 7, 2021.