August's Featured Recording:
Herbal Allies for Nourishing the Emotional Heart with Deborah Frances, ND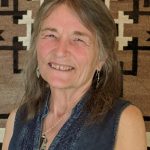 Keeping our hearts open but protected can be a challenge, especially in these chaotic, often heartrending times. Yet it is only from the heart that we have any hope of healing our relationships with ourselves, with others, and with all creation. Plants are invaluable allies in aiding us in this endeavor.
They can heal us, teach us and guide us physically, emotionally, mentally, and spiritually. In this presentation, naturopathic physician Deborah Frances explores herbs that nourish and support the emotional heart. Herbal allies include hawthorn, cactus (night-blooming cereus), Aralia spp (spikenard), passionflower, pine, Leonurus (motherwort), Alchemilla (lady's mantle), and frankincense. (Catalog Number 21SW06)
Included:
The featured recording mentioned above.
Complimentary PDF of the speaker's notes for this presentation
And

 

free CE

*: 1.5 general CME hours for naturopathic physicians, approved by OBNM and SUHS
Steps to order your free* recording:
Order at least one audio recording or digital book from botanical-medicine.org at the regular price.
Before checking out, add this month's featured recording to your order.
Proceed to checkout. Enter coupon code FREE and this will discount the audio recording to zero and will automatically add the PDF at no extra cost to you.
How to earn the free naturopathic CE:
Listen to the recording and keep a record on

 

this certificate

 

of all completed recordings. It's as easy as that!
---
Every month, a new featured recording. To make sure you don't miss your monthly FREE* recording, please
sign up for our e-news
and whitelist our sites (or add these domain names to your contacts: botanicalmedicine.org and botanical-medicine.org).
Questions? Contact us and we'll be happy to help.
---
*The featured recording is free with the purchase of one recording or book. Continuing education (CME) credits are available for naturopathic physicians.