September's Featured Recording:
Prostate Cancer: A Comprehensive and Collaborative Approach with Jason Miller, DACM, LAc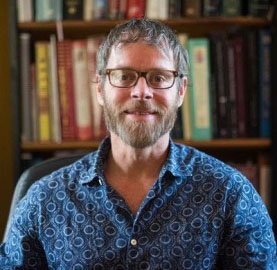 Prostate cancer is the second most common cancer in men and, as men live longer, they are more likely to develop the disease. In general, prostate cancer is a slow growing cancer, and many men diagnosed with low-grade disease are recommended to follow an approach called "'watchful waiting." Watchful waiting entails allowing time to pass while monitoring the PSA at regular intervals, and most men with a diagnosis of prostate cancer will die with the disease, rather than from it.
In this presentation, Jason Miller explores prostate cancer risk factors, assessment protocols, treatments and their related side effects, and holistic therapeutics including botanicals. A botanical medicine approach can play a powerful role in managing symptoms, regulating androgen metabolism, and slowing disease progression. (Catalog Number 20ME21)
Included:
The featured recording mentioned above.
Complimentary PDF of the speaker's notes for this presentation
And

 

free CE

*: 0.5 general + 1 pharmacy CME hours for naturopathic physicians, approved by OBNM
Steps to order your free* recording:
Order at least one audio recording or digital book from botanical-medicine.org at the regular price.
Before checking out, add this month's featured recording to your order.
Proceed to checkout. Enter coupon code FREE and this will discount the audio recording to zero and will automatically add the PDF at no extra cost to you.
How to earn the free naturopathic CE:
Listen to the recording and keep a record on

 

this certificate

 

of all completed recordings. It's as easy as that!
---
Every month, a new featured recording. To make sure you don't miss your monthly FREE* recording, please
sign up for our e-news
and whitelist our sites (or add these domain names to your contacts: botanicalmedicine.org and botanical-medicine.org).
Questions? Contact us and we'll be happy to help.
---
*The featured recording is free with the purchase of one recording or book. Naturopathic CE credits are available for naturopathic physicians.