Past Conference: Southwest Conference on Botanical Medicine 2021
Now Available for Distance Learning: Audio and video recordings for 2021. Purchase recordings, save your receipt, keep a record of CME credits earned on this certificate. It's as easy as that!
View or print CME instructions here.
IMPORTANT: If you attended the Southwest Conference in March, please use the CE links on the private attendee page to report your CE and receive your certificate.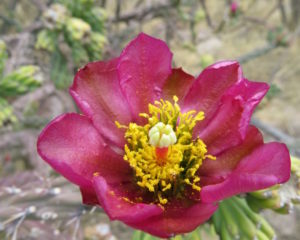 ---
CME Approvals for Naturopathic Physicians:
(See chart below for credits for individual presentations)
Oregon (OBNM): up to 40 general hours of which 13 can be pharmacy
Arizona (SCNM CE Board):

Up to 40 general hours of which 13 can be pharmacy
Or 11.5 pharmacy + 3 opioid credits

California and other states accepting AAFP (American Academy of Family Physicians) CE: Up to 40 hours Prescribed Credit* for DO, MD, RN, FNP, California NDs and others.
*AMA/AAFP Equivalency: AAFP Prescribed Credit is accepted by the American Medical Association as equivalent to AMA PRA Category 1 credit(s)™ toward the AMA Physician's Recognition Award.
---
Chart of CE Hours for Each Presentation
Videos are listed alphabetically by speaker in the table below, and credits apply to all states accepting Oregon, Arizona, and AAFP credits (including California).
General Hours
Pharm Hours
Opioid/Addiction (Arizona)
Lise Alschuler, ND, Katie Stage, ND and Marianne Marchese, ND
Panel Discussion: Naturopathic Approaches to Weight Management and Obesity Prevention

1.0
.5
Lise Alschuler, ND
Pre-Conference Intensive: Managing Pharmaceutical Side Effects and Discontinuance with Botanicals and other Natural Therapies ($85)
4.0
Herbal Impacts on Drug Metabolism
1.5
Diverticulitis: Integrative Management
1.5
Paul Berger, CN
Topical Antifungal Therapeutics with Western Herbs
1.0
0.5
The Antiviral Materia Medica
1.5
Medicinal Uses of the Berberine-Containing Plants
1.5
Deborah Frances, ND
Herbal Allies for Nourishing the Emotional Heart
1.5
Lori Harger, PMHNP
Opiate Use Disorder and its Treatment from a Body-Mind-Spirit Perspective - Part A
Part A 1.5 or
1.5 Opioid/Addiction (Arizona)
Opiate Use Disorder and its Treatment from a Body-Mind-Spirit Perspective - Part B
Part B 1.5 or
1.5 Opioid/Addiction (Arizona)
Tori Hudson, ND
Mushroom Medicine in Women's Health
1.5
Feather Jones, RH (AHG)
Hormonal Imbalances and Gynecological Patterns
1.5
Heath McAllister, ND
Integrative and Botanical Interventions for Inflammatory Bowel Diseases and Associated Arthritis
1.0
.5
Understanding the Therapeutic Importance of Saponins and Saponin Containing Herbs
1.0
.5
Kenneth Proefrock, NMD
Naturopathic Considerations for Musculoskeletal Pain, Alternatives to Narcotics and Anti-inflammatories
1.0
.5
Getting into the Brain: Liposome Based Strategies for Neurological Conditions
1.0
.5
Covid 19, Acute and Chronic Considerations in Naturopathic Patient Management
1.5
Mary Rondeau, ND, RH (AHG)
Cannabidiol (CBD) and Mental Health
1.5
Top Ten Botanical Medicines for Managing Mental Health Disorders
1.0
.5
JoAnn Sanchez, MS
Garden Presentation: Growing a Cure
1.5
John Slattery, Herbalist
Medicinal Herbs in the Kitchen (Demonstration Lecture)
1.5
Katie Stage, ND & Arianna Rodriguez, ND
Naturopathic Therapies for Eczema and Psoriasis
1.0
.5
About Face: Natural Approaches to Skin Conditions Primarily Affecting the Face
1.0
.5
Jillian Stansbury, ND
In-Depth Look at Centella Asiatica
1.5
Phytosterols - A Review and Tutorial
1.5
Questions? Be sure to contact us and we will be happy to help!