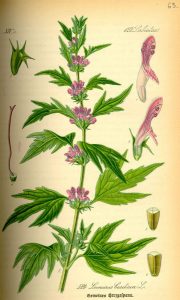 Distance Learning: Six (6) audio recordings and one 61-page digital book of lecture notes for $55 ($70 Value). To receive naturopathic CME, purchase the recording series, save your receipt, keep a record of CME credits earned on this certificate. It's as easy as that!
View or print CME instructions here.
9 total credits approved for distance learning for NDs by Oregon Board of Naturopathic Medicine (OBNM): 7.5 general and 1.5 pharmacy.
The chart below shows the number of credits available for each lecture in the series.
Please note: The recordings in this series are selected from past conferences, so if you are a regular on our site you may have already earned CE credits for some of these lectures. Please check your records before ordering! Catalog number indicates year and conference (example: 15SW01 = 2015 Southwest Conference on Botanical Medicine).
The information in this series is provided as a research resource for health professionals and is not intended to replace diagnosis and treatment by a qualified health care practitioner.
CE Catalog #
Presentation and Speaker
General Hours (approved by OBNM)
Pharm Hours (approved by OBNM)
13SW09
Updates on Botanicals for Subclinical Hypothyroid
Paul Bergner, Medical Herbalist
.5
1.0
16SW28
Women's Thyroid Health
Mary Bove, ND
1.0
.5
14ME30
Thyroid: Hashimotos, Graves', Botanical Medicine, Nutrition and Iodine
Jason Miller, DACM, LAc
1.5
05SW03
Botanical Therapies for Thyroid Disease
Kenneth Proefrock, NMD
1.5
10ME30
Botanicals for Modulating Thyroid Hormones and Reproductive System
Jill Stansbury, ND
1.5
19SW05
Thyroid Disorders, the Underlying Causes, and their Effective Treatment with Natural Remedies
David Winston, RH (AHG)
1.5
Order the Thyroid Management Series recordings and PDF here.
Questions on CME?
See more general information on continuing education or contact us and we'll be happy to help!