Distance Learning Instructions: Eight (8) audio recordings and one 99-page PDF digital book of lecture notes for $65 ($95 value). To receive naturopathic CME, purchase the recording series, save your receipt, keep a record of CME credits earned on this certificate. It's as easy as that!
View or print CME instructions here.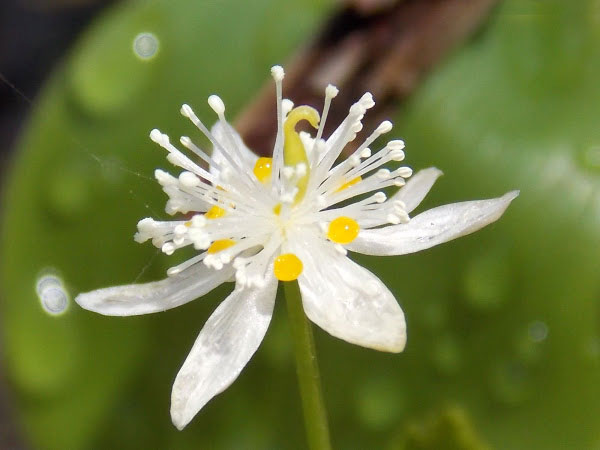 Continuing Education Credits:
12 total CME hours if not claimed previously for the above lectures

11.5 general + .5 pharmacy credits
The chart below shows the number of credits available for each lecture in the series.
Please note: The recordings in this series are selected from past conferences, so if you are a regular on our site you may have already earned CE credits for some of these lectures. Please check your records before ordering! Catalog number indicates year and conference (example: 15SW01 = 2015 Southwest Conference on Botanical Medicine).
The information in this series is provided as a research resource for health professionals and is not intended to replace diagnosis and treatment by a qualified health care practitioner.
CE Catalog #
Presentation and Speaker(s)
General Hours (approved by OBNM)
Pharm Hours (approved by OBNM)
16ME33
Weight Loss Herbs: Help or Hype?
Jillian Stansbury, ND
1.5
16ME03
The Intricate Relationship between Food Allergy, Endocrine Imbalance and Inappropriate Weight Gain
Kenneth Proefrock, NMD
1.5
15SW19
Herbal Medicine and Weight Management
Amanda McQuade Crawford, MA
1.5
06ME03
Natural Weight Management, Part 1
Donald Yance, RH (AHG)
1.5
06ME04
Natural Weight Management, Part 2
Donald Yance, RH (AHG)
1.5
21SW20
Panel: Naturopathic Approaches to Weight Management and Obesity Prevention
Lise Alschuler, ND, Katie Stage, ND, RH (AHG) and Marianne Marchese, ND
1.0
.5
18SW19
Botanical Therapies for Insulin Resistance and Metabolic Syndrome
David Winston, RH (AHG)
1.5
12ME05
Role of Environmental Toxicants in Obesity, Metabolic Syndrome & Type 2 Diabetes
Walter Crinnion, ND
1.5
Order the Weight Management Audio Series recordings and PDF here.
Questions on CME?
See more general information on continuing education or contact us and we'll be happy to help!