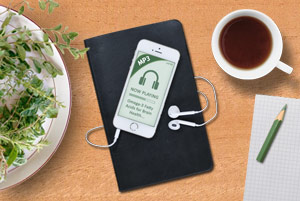 Interested in the role of botanicals in mental health? Medicines from the Earth in June of 2015 featured over twenty presentations on mental health, brain chemistry and botanical and other natural therapies. Here are reviews of three of them:
Herbal Medicines and Psychopharmaceuticals: The Unsettled Mind in the Age of Anxiety
Jerry Cott, PhD has been on the front lines of research design in mental health studies for over 30 years, working with NIMH, drug companies, NIH and other government agencies.
He reports that the only major change in psychopharmaceuticals in the last 30 years has been using the same type of drugs with more potency and often more serious side effects, when what's really needed are new treatments with unique mechanisms of action in mental health.
Jerry's passion has long been research in alternative and especially botanical medicine for mental health conditions. The lecture describes his involvement in the SJW (St. John's wort) and ginkgo clinical trials at NIH in the 1990's, and the outcomes of "no better than placebo."
He brings to light the major flaws in research design, outcomes and media coverage of these studies, providing an authentic first-hand account of what went wrong.
And finally he offers hope in the fact that many new studies are now being submitted to FDA for approval to study botanicals and nutrients for mental health conditions, including anxiety.
The Influence of Cannabis on the Psyche
Kevin Spelman, PhD has spent over twenty years in clinical research on botanical medicine. In this lecture he points out that with recent legalization experiments in several states, Cannabis is here to stay and as herbalists we need to acquaint ourselves with "the good, the bad and the ugly" of Cannabis use.
He describes the two main active ingredients in Cannabis: THC which is a euphoric, and CBD, a psychotropic. The difference is that CBD does not induce the feeling of being "high" but has widespread effects on brain chemistry.
Studies on active compounds in Cannabis are reviewed, which indicate positive benefit in opiate addiction, PTSD, seizures (especially in children where pharmaceuticals can have lasting negative effects), Alzheimer's disease, cancer pain, and the spasticity of multiple sclerosis. He discusses preliminary research (and anecdotal reports) of the use of CBD for cancer.
Moving on to the negative effects, he cites reports of memory deficit, anxiety, psychosis, inability to focus, addiction, and a decrease in coherence of brain wave activity in heavy recreational users. This can be especially problematic for the developing brain in individuals under 30.
Omega-3 Oils for Brain Health: Building, Maintaining and Remodeling
Jerry Cott, PhD
When Jerry Cott attended a conference at NIH in the 1990s on omega-3s for psychiatric disorders. it sparked a lifelong interest. In this presentation he tells the personal story of patients with with bipolar disorder and the dramatic effect omega-3 fatty acids had in their lives.
Since then he's carefully followed research on omega-3 oils for brain health. The brain is 60% fat by weight and he reports that every synapse, membrane and cell needs essential fatty acids for their functioning. That may be the reason for the therapeutic effects.
The rest of the lecture describes research on omega-3 therapy for post-partum depression, bipolar disorder (especially in pregnant women where medications can be dangerous to the fetus), Alzheimer's disease and traumatic brain injury (TBI). The anecdotal reports on TBI are inspiring and moving.
Written notes: Each of these recordings is enriched by their lecture notes, which provide an additional resource for understanding the material.