Title: Understanding the Herb / Drug Interaction Continuum and Using Risk Assessment Tools
Speaker: Glen Nagel, ND, RH (AHG)
Date: Friday March 27, 2020
Time: 1:00 – 5:15 PM (Pacific and Arizona Time) by live video stream. Also on-demand later for those who could not attend the live event
Place: Your home or office! Streaming instructions being sent to participants soon.
Cost: $85
Open: Only to registered conference participants.
Continuing education: Approved for 4 pharmacy hours for NDs and 4 PDA for acupuncturists. More CE details here.
---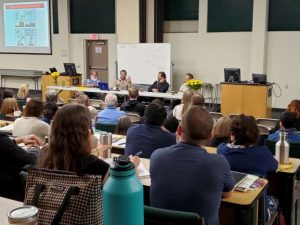 Description
Overview
In this 4-hour pre-conference intensive, Glen Nagel, ND, RH (AHG) covers common concerns about drug/herb interactions for the naturopathic physician and clinical herbalist. The most common types of interactions and methods of drug detoxification are discussed along with a comprehensive five-point system for determining herb and drug interaction risk potential. He describes the top ten herbs for potential interaction and the top fifteen most commonly prescription drugs. Included is an overview of resources in this field for clinicians.
Outline of Main Points
1. With up to 80% of Americans consuming herbs and nutritional supplements, there is an
obvious potential for interactions. For holistic practitioners, what are the real concerns
when combining prescription medication and herbal medicine and what is hype?
2. We discuss the ten herb-drug interactions that every naturopathic physician and clinical herbalist should understand. Herbs discussed are St Johnswort, saw palmetto, milk thistle, goldenseal, cannabis/hemp and others.
3. We describe the difference between botanicals that are cytochrome P-450 inducers and those that are inhibitors, and those that are neutral to the liver detox system.
4. We review 10 herbs and potential for drug interactions of grapefruit, Hypericum, milk thistle, ginkgo, saw palmetto, goldenseal, green tea, black tea, echinacea, and fiber-rich plants. And finally we review the top 15 drugs and potential for herb interactions including Lisinopril, Atorvastatin, Metformin,  Metoprolol, Omeprazole, Levothyroxine, Albuterol, Gabapentin, Acetaminophen, Atenolol, Steroids, Amoxicillin, Cannabis, Hemp and others.
Continuing education (CE) credits: More CE details.
Acupuncturists:

Approved

for 4 hours by NCCAOM.

Approved

by California Board of Acupuncture, CEP Provider #1552, for 4 Category 1 CE.
Naturopathic Physicians: Approved

fo

r 4 pharm hours for Arizona (SCNM CE Board), Oregon (OBNM) and California (CNDA).
---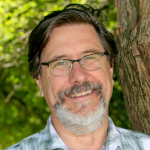 Glen Nagel, ND
Glen Nagel earned his BS in Outdoor Education from Northland College in Ashland, Wisconsin. It was during this time that he read Euell Gibbon's book, Stalking the Healthful Herbs, and this officially launched his interest in pursuing a career in botanical medicine. His work at the Eclectic Institute turned his attention to naturopathic medicine, and he earned his Doctorate in Naturopathic Medicine from National College of Naturopathic Medicine (now National University of Natural Medicine) in 1993.
He is also a registered herbalist with the American Herbalists Guild. His current focus is educating naturopathic students in the area of botanical medicine, and to keep the nature in naturopathy through field study and clinical supervision. In his spare time, Glen enjoys singing, playing the mandolin, and camping and hiking with his family.
---
For more information on the Southwest Conference on Botanical Medicine please read more here.
Conference questions?
Contact us and we'll be happy to help.