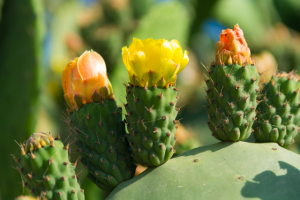 Southwest Conference on Botanical Medicine, March 27 – 29, 2020 in Tempe, Arizona. Hope to see you there!
Full conference description here.
The chart below lists how many PDA (CE credits) for each time slot. Maximum possible 20.5 PDA. Partial credits OK. No extra charge for acupuncture CE credits, but please sign up when you register.
Application approved by NCCAOM and CA Board of Acupuncture for 20.5 total credits.
FRIDAY, MARCH 27
Number PDA
(hours in each slot)
8:00 AM – 4:00 PM
All Day Field Study—Bioregional Herbalism: Developing Relationship with Plants—John Slattery Superstition Wilderness Area ($120)
7.0 PDA
9:00 AM - Noon
Garden Workshop—Grow Your Own Medicine Garden in the Southwest—JoAnn Sanchez SCNM Herb Garden ($65)
3.0 PDA
1:00 PM - 5:15 PM
Pre-conference intensive: Understanding the Herb / Drug Interaction Continuum and Using Risk Assessment Tools—Glen Nagel ($85)

4.0 PDA
(Choose 1 afternoon presentation)
SATURDAY, MARCH 28
9:30 AM - 11:00 AM
Brain Aging in Menopause
Tori Hudson
Herbal/Nutritional Treatment of Kidney Stones
David Winston
Botanical Treatment for Difficult Fungal Infections
Heath McAllister

Michael Moore's Legacy
Phyllis Hogan

1.5 PDA
(Choose 1 in this slot)
11:30 AM - 1:00 PM
Mushroom Medicine for Women
Tori Hudson
IgA Nephropathy
and FSGS
Eric Yarnell

Part A Understanding Addiction
Lydia Bartholow

Quick Herbal Extracts
Glen Nagel
1.5 PDA
(Choose 1 in this slot)
2:00 PM - 3:30 PM
Energetic Differentials GI Herbs
Paul Bergner

Botanicals/ Nutrients
EENT Conditions
Paul Bergner

Part B Treating Addiction
Lydia Bartholow

Wound Healing
Sam Coffman
1.5 PDA
(Choose 1 in this slot)
4:00 PM - 5:30 PM
Memory as Medicine
Kenneth Proefrock
Bipolar Disorder
Mary Rondeau
Mitigating Environmental Toxicants
Marianne Marchese

Apiaceaous Plants
Yalda Shokoohinia
Herb Walk
Flower and Plant Essences
Mimi Kamp


1.5 PDA
(Choose 1 in this slot)
7:00 PM - 8:30 PM
Panel: Neuroplasticity and the Management of PTSD and other Mental Health Conditions Kenneth Proefrock, Katie Stage and Mary Rondeau
1.5 PDA
SUNDAY MARCH 29
9:00 AM - 10:30 AM
Cancer Pain
Eric Yarnell

Oral Health
Katie Stage
Healing as a Spiritual Path
Paul Bergner

8:30 - 10:30 AM
Herb Walk
Botanical Garden
Phyllis Hogan
1.5 PDA
(Choose 1 in this slot)
11 AM - 12:30 PM
Pulmonary Conditions
Kenneth Proefrock

Food as Medicine
David Winston
Autism
Mary Rondeau

Herbal Energetics
John Slattery
1.5 PDA
(Choose 1 in this slot)
2:00 PM - 3:30 PM
Acute Viral Respiratory infection: Prevention and Therapeutics
Paul Bergner
Testosterone
Eric Yarnell

Autoimmunity and Mitochondria
Sam Coffman

Botanical Pharmacy
JoAnn Sanchez
1.5 PDA
(Choose 1 in this slot)
4:00 PM - 5:30 PM
Acute Pediatric Conditions
Kenneth Proefrock
Artemisia
Heath McAllister

Upper GI Conditions
Katie Stage

Sitting with the Plants
Mimi Kamp
1.5 PDA
(Choose 1 in this slot)
Questions about acupuncture continuing education? Contact us and we'll be happy to help!