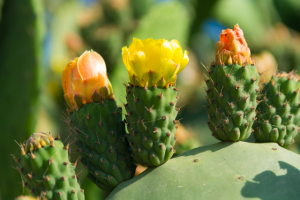 Southwest Conference on Botanical Medicine is now being offered by video streaming starting on or around March 27. Participants will receive access instructions soon.
Full conference description here.
Maximum possible 20.5 PDA. Partial credits OK. No extra charge for acupuncture CE credits, but please sign up when you register.
Application approved by NCCAOM for 20.5 total credits. Application approved by California Board of Acupuncture, CEP Provider #1552, for 20.5 Category 1 CE.
IMPORTANT NOTE: Even though you are able to view all the videos, the maximum credit available for acupuncturists is 20.5 CE hours (PDA). (See credit chart for each lecture below.)
(This list subject to minor changes.)
Maximum possible 20.5 CE hours (PDA). Partial credits OK.
Number CE credits with NCCAOM categories
Kenneth Proefrock, ND, Katie Stage, ND and Mary Rondeau, ND
Panel Discussion: Neuroplasticity and the Management of PTSD and other Mental Health Conditions
1.5 AOM-BIO
Lydia Bartholow, DNP, PMHNP
Addiction Series Part A – Understanding Addiction: Neurobiological and Cultural Underpinnings
1.5 AOM-BIO
Addiction Series Part B – Treating Addiction and Promoting Harm Reduction with Botanical Medicine and Some Pharmaceuticals
1.5 AOM-BIO
Paul Bergner
Humoral and Energetic Differentials for Gastrointestinal (GI) Herbs

1.5 PE-CW
Acute Viral Respiratory Infection: Prevention and Therapeutics
1.5 PE-CW
Healing as a Spiritual Path
1.5 PE-CW
Sam Coffman
Mitochondrial Support for Autoimmune and Stress-Related Chronic Illness

1.5 AOM-BIO
Demonstration: Wound and Infection Management using Herbs
1.5 PE-CW
Marianne Marchese, ND
Botanicals for Mitigating Environmental Toxicant Exposure
1.5 PE-CW
Food Addiction in Women: Botanical Treatment Strategies
1.5 PE-CW
Heath McAllister, ND, RH (AHG)
Botanical Treatment for Difficult Fungal Infections
1.5 PE-CW
Mystical and Mysterious Artemisia
1.5 PE-CW
Glen Nagel, ND, RH (AHG)
Pre-conference Intensive: Understanding the Herb / Drug Interaction Continuum and Using Risk Assessment
4 PE-CW
Field Applications in Botanical Medicine: Instant Tinctures with CO2 Extraction
1.5 PE-CW
Kenneth Proefrock, ND
Memory as Medicine: Botanicals Affecting Cognition, Memory and Sense of Self
1.5 AOM-BIO
Case Studies and Strategies in the Naturopathic Treatment of Pulmonary Conditions
1.5 PE-CW
Strategies for Acute Illness in Children: Avoiding Pharmaceuticals
1.5 PE-CW
Andrea Purcell, ND
Brain Aging in the Menopausal Woman: Effects on Moods and Memory with Botanical Solutions
1.5 PE-CW
Mary Rondeau, ND, RH (AHG)
Treatment Considerations for Bipolar Disorder
1.5 AOM-BIO
Assessing Nutritional Status in Children with Autism Spectrum Disorder
1.5 PE-CW
JoAnn Sanchez
Grow Your Own Medicine Garden in the Southwest

1.5 PE-CW
Yalda Shokoohinia, PharmD, PhD
The Side Effects of Apiaceaous Plants
1.5 PE-CW
Katie Stage, ND
Upper GI Disorders: Esophagitis, GERD/heartburn, Gastritis and Peptic ulcer Disease
1.5 AOM-BIO
A Deeper Look into the Window of the Body: Understanding and Optimizing Oral Health
1.5 PE-CW
David Winston, RH (AHG)
Herbal and Nutritional Therapies for Eye, Ear, Nose and Throat (EENT) Conditions
1.5 PE-CW
Herbal/Nutritional Treatment of Kidney Stones
1.5 AOM-BIO
Let Your Food be Your Medicine: Medicinal Uses of Common Foods
1.5 PE-CW
Eric Yarnell, ND, RH (AHG)
Managing IgA Nephropathy and FSGS with Natural Medicine
1.5 AOM-BIO
Cancer Pain and Botanical Medicine

1.5 AOM-BIO
Testosterone and Botanical Medicine

1.5 PE-CW
Questions about acupuncture continuing education? Contact us and we'll be happy to help!