It's been years since doctor, philosopher, teacher and author Bill Mitchell, ND passed away in the winter of 2007. We still miss his great sense of humor, his passion for the healing energies of plants, his unbounded knowledge of naturopathic clinical practice and his cosmic perspective on life and learning.  
Bill graduated from National College of Naturopathic Medicine in 1976 with his doctorate in naturopathic medicine. Concerned about the absence of natural medicine in the state of Washington, he co-founded Bastyr University in 1978 with Dr. Joseph Pizzorno, Dr. Lester Griffin and Sheila Quinn. From those humble beginnings, Bastyr has grown into an internationally recognized leader in naturopathic education. He held various administrative positions at Bastyr over the years, at the same time teaching botanical medicine and natural healing, both locally and around the country at conferences.
We met him when he spoke at the first herbal conference we organized in 1993 and were struck by his passion for the plants, his compassion and loving kindness. Bill spoke at nearly every symposium until his untimely death in 2007. We always looked forward to lecture-planning time with Bill, since he would invariably come up with mythical lecture titles, keeping us all in stitches.
He died of a heart attack at the age of 59, just hours after the death of his son, Noah, who was only 27, also of a heart attack.
Ann Ambrecht did a great interview in 2006 with Bill and it's excerpted in her Numen blog.  The end of the interview really struck us as we read it this week:
"We just need to love one another and that's it. That's the alpha and the omega of it. Gandhi said that sin is separation from one another. I think that sums it up. When we separate ourselves and exclude and reduce then we get ourselves into trouble. If you want to call that sin or wrong doing that's probably right. I think healing….starts with and ends with loving each other, and caring for each other as much as we care for ourselves. It's the golden rule, it's the way it works in medicine, in politics and in every aspect of life. That would be my wish for people. If I had no other words to say, to love one another."
Thank you Bill for your inspiration…your legacy lives on in the thousands of students and patients you touched over the years.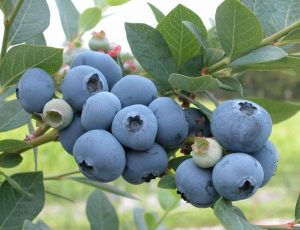 More resources:
Numen: The Healing Power of Plants: This film features a long video interview with Bill
Bastyr University remembers Bill: Blog posts
Mitchell Natural Health Products and Books
The Story of the Founding of Bastyr University (article)