Please note: The recordings in this series are selected from past conferences, so if you are a regular on our site you may have already earned CE credits for some of these lectures. Please check your records before ordering! Catalog number indicates year and conference (example: 15SW01 = 2015 Southwest Conference on Botanical Medicine).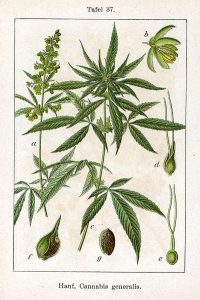 Naturopathic CME is available for this educational series.
Distance Learning: Six (6) audio recordings and one digital book of lecture notes in one package. To receive naturopathic CME, purchase the recording series, save your receipt, keep a record of CME credits earned on this certificate. It's as easy as that!
View or print CME instructions here.
Total credits approved for distance learning for NDs by Oregon Board of Naturopathic Medicine (OBNM) and Arizona (SCNM): 3.5 general and 6.5 pharmacy.
This chart shows number of credits available for each lecture in the series:
| Catalog# | Lecture Title | General Credits | Pharm Credits |
| --- | --- | --- | --- |
| 18SW01 – 02 | Therapeutic Uses of the Cannabinoids and Other Cannabis Compounds Parts 1 & 2 Kenneth Proefrock | 2 | 2 |
| 18SW03 | Use of Cannabis Compounds for Health and Disease Treatment: A Science-Based Review Christopher Hobbs | | 1.5 |
| 15ME30 | The Influence of Cannabis on the Psyche Kevin Spelman | 1.5 | |
| 17SW25 | Cannabis and Cancer: Sifting the Science Jonathan Treasure | | 1.5 |
| 17SW17 | Panel: Cannabis as an Alternative to Opioids, Benzodiazepines, NSAIDs and other Drugs Jonathan Treasure, Kenneth Proefrock, Paul Bergner | | 1.5 |
Questions on CME?
See more general information on continuing education. Or Contact us and we'll be happy to help!