Online from Friday, March 25 – Sunday, March 27, 2022
(Extended access to videos if you aren't able to attend all or part in person)
---
This annual conference will take place online.
See speakers and topics below.
Highlights:
23

online lectures: clinical botanical medicine for chronic health conditions via video. See topic list

Pre-conference Intensive

with Erica Zelfand, ND, on the classic psychedelics and their role in mental health. See below for details.

Two panel discussions

on Zoom with audience participation
Continuing education credits for ND, DO, MD, RN, FNP, LAc and others. Details
Pending approval for up to

38.5

hours of continuing education by the American Academy of Family Physicians (AAFP), OBNM and SCNM. Acupuncturists live hours only: 19 PDA from NCCAOM.

Registration includes:
Access to

23

videos for six months
Digital lecture notes and PowerPoints in PDF format to own
Full set of audio recordings to own

Note: Pre-conference intensive video and pdf available for two weeks to intensive attendees. (Will not be sold afterwards).
Continuing education ($25 additional fee for CE)
Registration: Early bird $325 by March 3; $395 after that date. Includes all video lectures except Friday intensive and CE fee.
Scholarships: In recognition of the need for diversity in the fields of clinical herbalism and naturopathic medicine, the conference is offering a limited number of full scholarships to persons of color (Black, Indigenous, Hispanic/Latino and Asian-American) who are not yet practitioners and would like to further their education in the clinical uses of botanical medicine. Details
Other Full and Partial Scholarships are modeled on the work-study program. There are a limited number of scholarships based on financial need, and secondarily on participation in publicity initiatives for the conference. Applications close March 3. Details here
---
---
Pre-conference Event on Friday, March 25
View full list of speakers and topics

---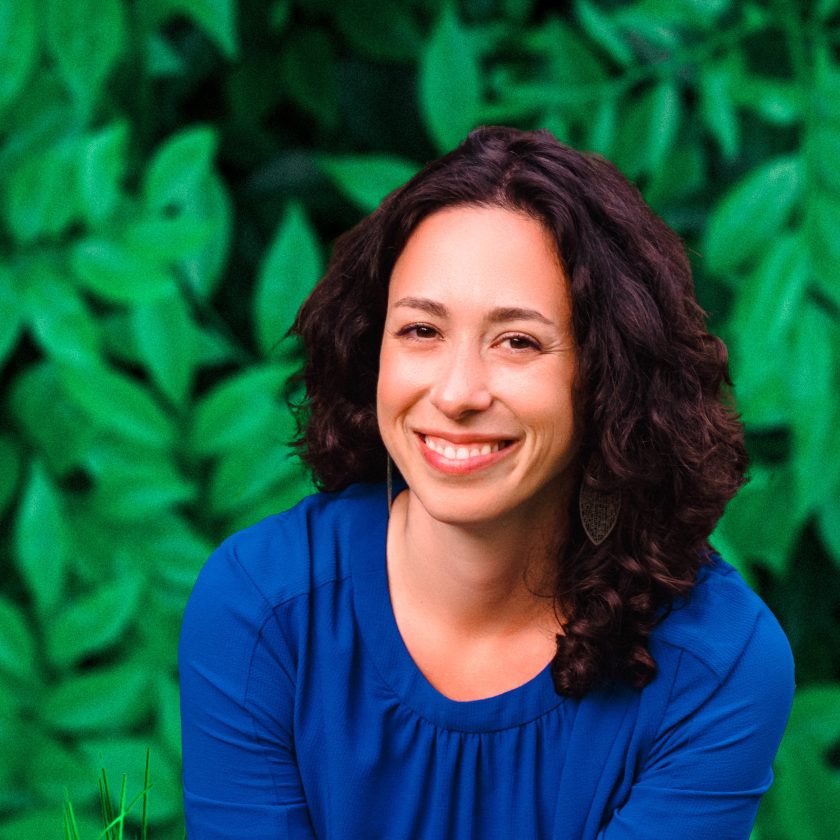 Online Pre-Conference Intensive with Erica Zelfand, ND
Title: Psychedelics: Therapeutic Uses of Psilocybin and LSD in Mental Health
Date: Friday, 3/25/22
Time: 1:00PM – 5:15PM Arizona and Pacific Time on Zoom (recorded video available for two weeks for those who cannot attend the live online event)
Cost: $95
Open only to registered conference participants. (Note: Video and audio will not be available for purchase afterward)
Continuing Education (pending approval):

Submitted for approval by the American Academy of Family Physicians (4 hours CME)
Submitted to NCCAOM (4 PDA for acupuncturists)
Submitted for approval by OBNM and SCNM CE boards (4 pharmacy credits for NDs)
Description: 
Psychedlic therapies are being used more widely as recent research is showing they can have value for mental health (if used wisely in a safe and nurturing setting). Join Erica Zelfand, ND for an exploration of the research as more states consider legalizing their therapeutic use.
Part 1: Mechanisms of action–what we know about the classic psychedelics psilocybin and LSD and the research on applications in restoring mental health. The effects of these medicines on brain function, chemistry, and neuronal firing are explored, followed by a closer look at the role of mystical experiences, and what spirituality has to do with psychological and physiological healing.
Part 2: A brief meditation illustrating that a psychedelic substance is but one part of the healing experience. Participants can experience some of the other important elements of a session in this experiential portion.
Part 3: Microdosing psychedelics: what we know and don't know. Peppered with real cases of people who have tried microdosing, this section outlines the dosage protocols, critiques the studies currently available on this new way of taking psychedelics, and summarizes their findings. The proposed mechanisms of action of microdosing are explained, along with safety considerations and drug-drug interactions.
There will be a live Q&A with Erica Zelfand, ND following each part.
---
Conference Schedule, March 25 – 27
Schedule details to be announced in January
Offering a combination of live, online video presentations and pre-recorded videos
---
Continuing Education Credits
Please sign up for CE when you submit your registration form ($25 additional fee for all CE).

We offer CE, CME, CNE, PDA and CEUs through these approvals

Credits issued for full or partial attendance

Totals below include attendance at pre-conference intensive
AMERICAN ACADEMY OF FAMILY PHYSICIANS (AAFP):
Approval Pending for up to 38.5 hours Prescribed Credit* for DO, MD, RN, FNP, California NDs and others

*AMA/AAFP Equivalency:
AAFP Prescribed Credit is accepted by the American Medical Association as equivalent to AMA PRA Category 1 credit(s)™ toward the AMA Physician's Recognition Award.
NATUROPATHIC PHYSICIANS:
Approval Pending for all NDs (including California CNDA) who accept AAFP credits described above
Approval Pending: Oregon (OBNM): up to 38.5 hours of which 13 can be pharmacy
Approval Pending: Arizona (SCNM CE Board): 25.5 hours general + 13 hours pharmacy (or 10 pharmacy + 3 hours opioid credits for Arizona NDs)
ACUPUNCTURISTS:
Approval Pending: NCCAOM: up to 19 PDA (CE hours) for live online event only
NURSING:
Approval Pending by the AAFP (see above) for up to 38.5 hours CE credit. (AAFP is recognized by the ANCC as a provider of nursing continuing education for RNs, FNPs and other nursing professionals)
A general certificate of attendance is available to any participant who requests it.
Questions about continuing education? Please email us and we'll be happy to help.
---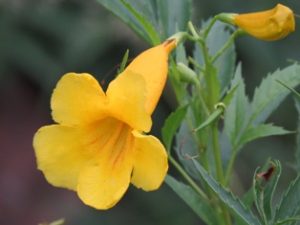 Southwest Conference on Botanical Medicine Speakers and Topics
(Subject to minor changes)
March 25: Pre-conference intensive online
March 26 – 27: Online videos, both live and pre-recorded
Continuing education available for all videos
Lise Alschuler, ND
A naturopathic doctor with board certification in naturopathic oncology, Lise Alschuler has been practicing since 1994. She graduated from Brown University with an undergraduate degree in Medical Anthropology and received a doctoral degree in naturopathic medicine from Bastyr University. Dr. Alschuler is past-President of the American Association of Naturopathic Physicians and a founding board member and current President of the Oncology Association of Naturopathic Physicians. She is currently an independent consultant in the area of practitioner and consumer health education. More about Lise Alschuler.
Presentations:
1. Botanicals for Frailty in Elders
2. Preserving GI Health During Cancer Care
3. Sunday Panel: Inspiring a Path Toward Wellness for Those in Our Care
Paul Bergner, Medical Herbalist
The Director of the North American Institute of Medical Herbalism in Portland, Oregon, Paul Bergner offers seminar training in clinical skills, medical herbalism, nutrition, and nature cure. He supervised a teaching clinic in Boulder, Colorado from 1996 until 2012, has edited the Medical Herbalism journal since 1989, and is the author of seven books on herbal medicine. More about Paul Bergner.
Presentations:
1. Antianxiety Herbs and Mechanisms of Action
2. Herbs for Herpes and Shingles
Isla Burgess, Medical Herbalist
A medical herbalist living in New Zealand, Isla Burgess is the director of the International College of Herbal Medicine. She has been an herbal educator and practitioner for over forty years, offering personalized treatment approaches for the restoration of health and prevention of disease. She is the author of "Weeds that Heal: A Working Herbal" and has developed a series of workshops that combine the worlds of current science with that of many indigenous peoples and their relationship with the plants they use as medicine. Lately, Isla's main focus has been to educate people generally about simple foods and local or easily grown weeds and herbs to improve their health and wellbeing. More about Isla Burgess.
Presentation:
1. Biophilia: How Participating in the Lives of the Plants that Grow Around You Can Inform your Clinical Practice
David Eisen, LAc, MSW
The executive director of Quest Center for Integrative Health in Portland, Oregon, David Eisen specializes in chronic diseases including HIV/AIDS, cancer, addictions and mental health disorders as well as chronic pain. He serves on the board of directors for the National Acupuncture Detoxification Association, which trains practitioners and advocates for the use of acupuncture for behavioral medical conditions. He is also on the faculty of the Oregon College of Oriental Medicine. He has helped to establish groundbreaking clinical programs integrating acupuncture for addiction and pain in federally qualified health centers and most recently co-authored policies and guidelines for the treatment of chronic pain in homeless adults. He has also served as a reviewer for the National Institutes for Health on alternative therapies. More about David Eisen
Presentation:
1. A Multidisciplinary Integrated Model for Treating Chronic Pain and Opioid Dependence
Deborah Frances, ND
Deborah Frances began her career in health care as a registered nurse, where she gathered extensive experience in a wide range of fields, including psychiatry, women's health, family practice and intensive and coronary care. In 1993 she graduated from the National University of Natural Medicine in Portland, Oregon. In her healing she utilizes natural therapies such as homeopathy, herbal medicine, hydrotherapy, physical medicine, nutrition and hands on energy therapies to help resolve blocked mental, emotional or spiritual patterns. More about Deborah Frances
Presentation:
1. Reclaiming the Sacred in Women's Health: Plants as Allies for Physical, Emotional and Spiritual Healing
2. Strategies for Creating Herbal Formulas
Jason Hawrelak, ND
Dr. Jason Hawrelak is a researcher, educator, Western herbalist, and naturopathic physician with over 20 years' clinical experience. His PhD thesis examined the capacity of probiotics, prebiotics and herbal medicines to modify the gastrointestinal tract microbiota. He teaches worldwide on the topics of microbiota modification and gastrointestinal health. He has published extensively in these areas, including 20 textbook chapters. Dr Hawrelak is on the Medical Nutrition Council of the American Society for Nutrition and is a Fellow of both the American College of Nutrition and the Naturopaths and Herbalists Association of Australia. He maintains a busy clinical practice in Hobart, Tasmania, Australia where he consults with patients from all over the world. More about Jason Hawrelak.
Presentations:
1. Key Points when Prescribing Probiotics in Clinical Practice
2. Herbal Medicines and the Gastrointestinal Microbiota: Herbs that Nurture and Herbs that Kill
Jason Miller, DACM, LAc
Jason Miller, DACM, LAc, practices botanical and nutritional medicine, acupuncture, and Asian bodywork at his clinic, Jade Mountain Medicine, in Ashland, Oregon. He received his master's degree in Acupuncture and Oriental Medicine from the Oregon College of Oriental Medicine in 2005 and completed a postgraduate internship at the "House of Celebrity Doctors" in Nanjing, China. He earned his Doctorate of Acupuncture and Chinese Medicine from the Pacific College of Oriental Medicine in 2018. His approach bridges the frameworks of traditional and modern medicine in the management of chronic disease. At Jade Mountain, he specializes in the management of cancer, diabetes and neuromuscular disorders. More about Jason Miller.
Presentation:
1. The Integral Immune System: Harmonizing the Neuroimmune Axis with Botanical Medicine
2. Saturday Panel: Botanical and Other Naturopathic Therapies for Multiple Drug Resistant Infections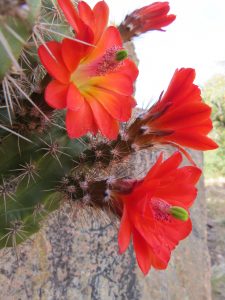 Kenneth Proefrock, NMD
A naturopathic physician practicing in Sun City, Arizona, Kenneth Proefrock specializes in difficult-to-treat conditions in his clinic, Total Wellness. He is the vice-president of the North American Board of Naturopathic Examiners and chair of the biochemistry portion of the naturopathic physician's licensing exam. His lectures combine a detailed understanding of biochemistry and physiology with a passion for plant medicine. More about Kenneth Proefrock.
Presentations:
1. Botanical and other Protocols for Opiate Use Disorder
2. Alternatives to Polypharmacy in Conditions of Neurologic Impairment
3. Sunday Panel: Inspiring a Path Toward Wellness for Those in Our Care
Mary Rondeau, ND, RH(AHG)
Mary Rondeau ND, RH(AHG) is a registered naturopathic doctor, functional medicine specialist and registered herbalist. Her interest in plants and natural healing stemmed from her upbringing in the Rocky Mountains learning about folk remedies with her mother as a child. More about Mary Rondeau.
Presentation:
1. Saturday Panel: Botanical and Other Naturopathic Therapies for Multiple Drug Resistant Infections
JoAnn Sanchez, RH (AHG)
JoAnn Sanchez is the director of the herbalist training program at Southwest Institute of Healing Arts in
Scottsdale (a 700-hour diploma program), for which she has recently published five textbook manuals. She teaches at the Southwest College of Naturopathic Medicine, where she also tends the medicine garden. More about JoAnn Sanchez.
Presentation:
1. Herbs of Joy: A Virtual Guided Plant Show and Preparations Demonstration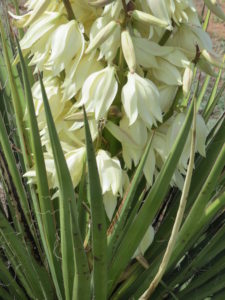 Katie Stage, ND, RH (AHG)
Katie Stage is a naturopathic physician practicing at the SCNM clinic in Tempe. She is a full-time faculty member at SCNM, teaching botanical medicine, hydrotherapy, GYN lab, and clinical skills. More about Katie Stage.
Presentation:
1. Finding Balance: Herbs and Treatments to Nurture Yin
Jillian Stansbury, ND
Jillian Stansbury is a naturopathic physician who has been practicing in SW Washington State for over 30 years, specializing in women's health, mental health, and chronic disease. She holds undergraduate degrees in Medical Illustration and Medical Assisting and graduated with honors in both programs. She was the chair of the botanical medicine department at the National University of Natural Medicine for over 20 years. Jill has recently published five herbal formularies for health professionals, comprehensive, practical reference manuals for herbalists, physicians, nurses, and allied health professionals  More about Jillian Stansbury.
Presentations:
1. Maintaining a Healthy Heart in the Age of COVID
2. Treatment for Acute Panic Disorder
3. Saturday Panel: Botanical and Other Naturopathic Therapies for Multiple Drug Resistant Infections
Andrea Sullivan, ND
In 1976 Andrea Sullivan was the first African American to receive a PhD from the University of Pennsylvania in Sociology/Criminology. She taught at Howard University and other locations and worked as a special assistant for urban policy to the Secretary of Housing and Urban Development (HUD) during the Carter administration. She went on to earn her ND degree from Bastyr University in 1986 and continues to take advanced courses in homeopathic medicine in the US, India, and Europe. She is a diplomate with the Homeopathic Academy of Naturopathic Physicians and has a private practice in Washington, DC. She is a founding member of the American Association of Naturopathic Physicians and has served locally as president of the DC Association of Naturopathic Physicians. Dr. Sullivan is the author of two books, A Path to Healing: A Guide to Wellness for Body, Mind and Soul and Enough: When Sacrifice has Gone Too Far. More about Andrea Sullivan.
Presentation:
1. The Roots of Naturopathy: Herbal Remedies from African Slaves
David Winston, RH (AHG)
David Winston is an herbalist and ethnobotanist with over 40 years of training and clinical experience in Cherokee, Chinese and Western/Eclectic herbal traditions. He has had a clinical practice for over 30 years and is an herbal consultant to physicians throughout the USA and Canada. President of Herbalist & Alchemist, Inc. an herbal manufacturing company, he is also founder/director of David Winston's Center for Herbal Studies, which features his highly respected two-year Clinical Herbalist Training Program. More about David Winston can be located at Herbal Studies.
Presentations:
1. "Just Another Sleepless Night"; Herbal/Nutritional Protocols for Insomnia and Other Sleep Disorders
2. Spices For Life
Erica Zelfand, ND
Dr. Erica Zelfand is a naturopathic physician, medical writer/editor, teacher, and public speaker. Dr. Zelfand's training and skill set span the spectrum of both conventional and natural approaches. She treats people of all ages and stages of life, from newborns to those approaching the end of life. Areas of focus within her family practice include: preventive medicine, chronic illness care, endocrinology, and integrative mental health. She is deeply committed to patient-centered, root-cause-oriented, nature-honoring approaches to healing. Dr. Zelfand is also a facilitator of therapeutic psycho-spiritual experiences and regularly lectures on psychedelic science at medical institutions worldwide. She also trains practitioners through https://ScienceofPsychedelics.com More about Erica Zelfand.
Presentations:
1. Pre-conference Intensive: Psychedelics: Therapeutic Uses of Psilocybin and LSD in Mental Health
2. Ketamine in Doses Big and Small: Versatility in Treating Depression and Other Mood Disorders
Panel Discussions (live with audience participation)
Saturday, March 26, 3:30 – 5:00 PM Arizona Time:
Botanical and other Naturopathic Therapies for Managing Multiple Drug Resistant Infections
Panelists: Jason Miller, DACM, Mary Rondeau, ND, RH (AHG) and Jillian Stansbury, ND
Sunday, March 27, 9:00 – 10:30 AM Arizona Time
Inspiring a Path Toward Wellness for those in our Care
Panelists: Lise Alschuler, ND, Kenneth Proefrock, NMD and Andrea Sullivan, ND
---
Sponsors also have the opportunity to join our virtual exhibit hall where participants learn more about their companies and take advantage of special offers. Interested in being a sponsor? Contact us for more information.
---
Questions?
Email us
. Herbal Educational Services Ashland, Oregon. Phone (541) 482-3016
---