This intensive will be presented by live video stream on Friday, May 29 from 1:00 – 5:15 PM (Eastern Time) and recorded for on-demand viewing later in the week. (Pre-registration required. Cost $89)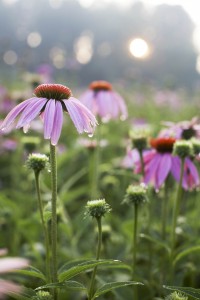 Pre-conference Intensive: Mitigating the Effects of Glyphosate and other Environmental Toxins for the Prevention of Chronic Disease and Health Optimization – the Application of Hormesis and Herbal Medicine
Donald Yance, RH (AHG)
Protecting our health in the face of widespread use of environmental chemicals is becoming one of the most pressing challenges of our times, and the herbicide glyphosate is one of the leading environmental toxins in our world today.
We discuss the chemical makeup of glyphosate, how it can damage our health, what the relationship is of the glyphosate in our food supply to health conditions (including gluten intolerance/sensitivity, antibiotic resistance and disruption of endocrine balance). Research has shown that endocrine disruption can lead to a whole host of health problems including obesity, cancer, infertility and depression.
We discuss in detail the concept of hormesis, and how low-level exposure to stressors, including toxic substances, can make us healthier and stronger. We explore the ways to mitigate, detoxify and protect our health using herbal and nutritional medicine, and how these medicines can work in concert with hormesis to expand the dynamic range of health stability, building the four life requirements of energy, protection, adaptation and reproduction.
CE: Approved for 4 PDA points (hours) for acupuncturists (NCCAOM) and 4 hours for naturopathic physicians of which 1 can be pharmacy (OBNM). NEW Nursing Approval on 5/22/20: 4 contact hours (NCNA)
Online registration now closed. Please contact us if you'd like to attend this virtual event.
---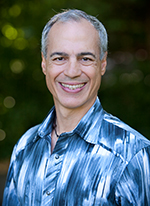 Donald Yance, RH (AHG) is a clinical master herbalist and certified nutritionist who is internationally recognized for his comprehensive knowledge and understanding of the healing properties of plants and nutrition. Donnie conducts his clinical practice at  the Mederi Foundation's Centre for Natural Healing in Ashland, Oregon, utilizing his unique integrative model known as the Eclectic Triphasic Medical System, which he evolved over more than twenty years of successful patient care.
He is the founder and president of the Mederi Foundation, a not-for-profit organization for professional education and clinical research in integrative medicine. He is also the president and formulator of Natura Health Products, a line of advanced botanical and nutritional products for health care practitioners. Donnie is an avid researcher and lectures nationally on his pioneering work in the field of botanical and nutritional medicine. He is the author of Herbal Medicine, Healing and Cancer and Adaptogens in Medical Herbalism.