FREE* continuing education every month!
As a loyal customer on our mailing list, you can download the complimentary featured recording with the purchase of one recording or book.
Featured this month:
Audio recording of Jason Miller, Kenneth Proefrock and Mary Rondeau speaking on Panel: Managing the Effects of Endrocrine Disruptors with Botanical Medicine
And FREE CE*: 1.5 general CME hours for naturopathic physicians, approved by OBNM
Three steps to order your free recording:
Order at least one audio recording or digital book from

botanical-medicine.org

at the regular price.

Before checking out, add

this month's featured recording 

to your order.

Proceed to checkout. Enter coupon code FREE and this will discount the audio recording to zero.
More about this month's free recording:
Panel Discussion: Managing the Effects of Endocrine Disruptors with Botanical Medicine
Jason Miller, DACM, LAc, Kenneth Proefrock, NMD and Mary Rondeau, ND, RH (AHG)

Addressing the challenges presented in the keynote address the previous evening, this panel describes therapies for those already exposed to endocrine-disrupting chemicals (EDCs). Kenneth Proefrock begins with a detailed description of the pathways by which the body eliminates toxic environmental chemicals, and how those systems can be enhanced with botanicals and nutrients. Mary Rondeau discusses the role of EDCs in autism, and Jason Miller speaks specifically about the disruptions to the endocrine system that can lead to cancer, and the physiological processes behind it. Botanicals and other natural therapies to restore balance are provided in every section.
Other topics: when fasting is beneficial for detoxification, and when it can be harmful to patients in an already weakened condition; what diets and lifestyle changes can be helpful; and many more details brought out in the question and answer period at the end. (Catalog Number 19ME17)
The information on this site is provided as a research resource for health professionals and is not intended to replace diagnosis and treatment by a qualified health care practitioner. Consult your medical care provider before using any herbal medicine.
---
About the Panelists: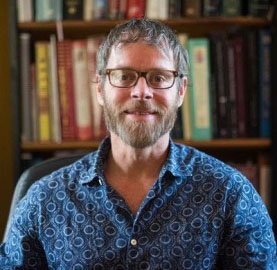 Jason Miller, DACM, LAc, practices botanical and nutritional medicine, acupuncture, and Asian bodywork at his clinic, Jade Mountain Medicine, in Ashland, Oregon. He received his master's degree in Acupuncture and Oriental Medicine from the Oregon College of Oriental Medicine in 2005 and completed a postgraduate internship at the "House of Celebrity Doctors" in Nanjing, China. He earned his Doctorate of Acupuncture and Chinese Medicine from the Pacific College of Oriental Medicine in 2018. His approach bridges the frameworks of traditional and modern medicine in the management of chronic disease. At Jade Mountain, he specializes in the management of cancer, diabetes and neuromuscular disorders.
---

A naturopathic physician practicing in Sun City, Arizona, Kenneth Proefrock specializes in difficult-to-treat conditions in his clinic, Total Wellness. He is the vice-president of the North American Board of Naturopathic Examiners and chair of the biochemistry portion of the naturopathic physician's licensing exam. His lectures combine a detailed understanding of biochemistry and physiology with a passion for plant medicine.
---

Mary Rondeau ND, RH(AHG) is a registered naturopathic doctor, functional medicine specialist and registered herbalist. Her interest in plants and natural healing stemmed from her upbringing in the mountains learning about folk remedies with her mother as a child. Her eclectic training in traditional medicines took her around the world to study with Ayurvedic masters in India and Nepal, across the United States studying at large medicinal herbal farms, and on to receive her degree in naturopathic medicine at SCNM in Arizona (now Sonoran University). In 2010, she co-founded the Wholeness Center, an innovative integrative mental health center, where she and her colleagues aim to create a whole new paradigm in mental health care. .
---
Every month, a new featured recording. To make sure you don't miss your monthly FREE* recording, please sign up for our e-news and whitelist our sites (or add these domain names to your contacts: botanicalmedicine.org and botanical-medicine.org).
Questions? Contact us and we'll be happy to help!
---
*The featured recording is free with the purchase of one recording or book. Continuing education (CME) credits are available for naturopathic physicians.