Medicines from the Earth Herb Symposium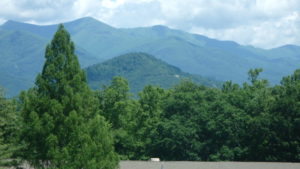 June 1 – 4, 2018 at Blue Ridge Assembly in Black Mountain, North Carolina
The retreat-like setting and the variety of presentations on herbal medicine offer the experience of stepping out of our busy lives to savor this weekend with the plants.
Begins with five optional Friday events to choose from on June 1
Ethnobotanical and Native Plant Field Study with David Winston
Pre-conference Intensive. Botanical Medicine in a Clinical Psychology Practice: Chronic Pain, PTSD, Anxiety and Depression with Amanda McQuade Crawford
Medicinal Mushrooms in the Kitchen and Apothecary–A Demonstration Intensive with Marc Williams
Ecology, Propagation and Cultivation of Native and Oriental Medicinal Herbs with Joe Hollis at Mountain Gardens (FULL)
Friday Morning Field Trip to the BioNetwork Lab: Using a Microscope for Botanical Identification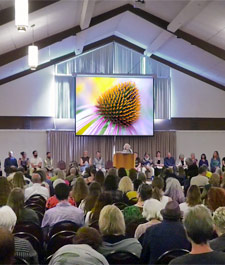 The main symposium is Saturday, June 2 to Monday June 4. Program details here.
Speakers: Teresa Boardwine, Mary Bove, Amanda McQuade Crawford, Walter Crinnion, Doug Elliott, Joe Hollis, Chris Kilham, Kathleen Maier, Robin McGee, Kenneth Proefrock, CoreyPine Shane, Vickie Shufer, Jill Stansbury, Marc Williams, David Winston and Donald Yance.
Continuing education approved for nurses, acupuncturists, naturopathic physicians and NC pharmacists. Details here.
We hope you'll join us at beautiful Blue Ridge Assembly in June!
---
---

Recordings from the 2018 Southwest Conference on Botanical Medicine now available: Mp3 audio for immediate download. Connection not fast enough for downloading? Contact us to special-order USB flash drives and printed books by mail.
View complete SW conference program here. And thank you again to everyone who spoke at the event and attended!