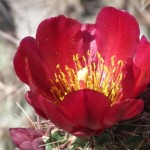 Botanicals for Immuno-inflammation with Emphasis on Cardiovascular Disease and Cancer
Speaker: Lise Alschuler, ND
When: Friday, April 7, 2017 from 1:00 – 5:00 PM
Where: Southwest College of Naturopathic Medicine
Cost: $69 includes printed handouts. Open only to those registered for the conference.
Continuing Education: Approved for ND CME  by Arizona and Oregon (2 hours pharmacy and 2 hours general). Approved for 4.0 PDA for acupuncturists.
Phone 541-482-3016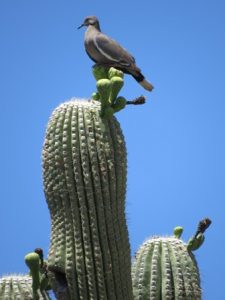 Description:

The molecular impact of inflammation can be linked to the pathophysiology underlying cardiovascular disease, cancer, diabetes, and other chronic diseases. However, inflammation also evokes danger signals which are necessary for immune activation and cell repair. Immunity, in turn, is a critical component of our defense against infection and malignancy and plays a role in cardiovascular disease.
A viable anti-inflammatory approach must take this complexity into account. Key points of botanical intervention and support are explored in the presentation, using both cardiovascular disease and cancer to highlight the application of these therapies. The integration of botanicals along with, or instead of, pharmaceutical interventions for these conditions is also discussed.
About Lise Alschuler, ND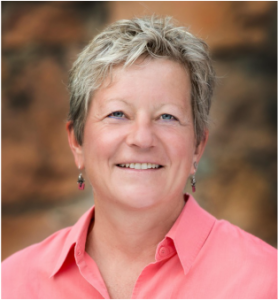 Lise Alschuler is a naturopathic doctor with board certification in naturopathic oncology and has been practicing since 1994. She graduated from Brown University with an undergraduate degree in Medical Anthropology and received a doctoral degree in naturopathic medicine from Bastyr University. Dr. Alschuler is past-President of the American Association of Naturopathic Physicians and a founding board member and current President of the Oncology Association of Naturopathic Physicians. She works as an independent consultant in the area of practitioner and consumer health education. She has been an invited speaker to more than 100 scientific/medical conferences, published 16 peer-reviewed articles, been a co-investigator on 5 research studies, written 6 chapters for medical textbooks, and has co-authored two books, Definitive Guide to Cancer, now in its 3rd edition, and Definitive Guide to Thriving After Cancer.
Dr. Alschuler is the Executive Director of TAP Integrative, a nonprofit educational resource for integrative practitioners. Dr. Alschuler is the co-founder of Five To Thrive, LLC., which has developed the iTHRIVE Plan SaaS mobile web application that creates customized wellness plans for cancer survivors. She maintains a naturopathic oncology practice out of Naturopathic Specialists, based in Scottsdale AZ. Previously, she was the department head of naturopathic medicine at Midwestern Regional Medical Center – Cancer Treatment Centers of America. She was also the clinic medical director and botanical medicine chair at Bastyr, as well as a member of the faculty of Southwest College of Naturopathic Medicine. The American Association of Naturopathic Physicians recognized Dr. Alschuler in 2014 as Physician of the Year. She also received an honorary degree from the Canadian College of Naturopathic Medicine and the Joseph Pizzorno Founders award from Bastyr University in the same year.
Dr. Alschuler co-created http://www.FiveToThrivePlan.com, and co-hosts a radio show, Five To Thrive Live! on the Cancer Support Network about living more healthfully in the face of cancer. She calls Tucson, AZ home. Learn more at http://www.drlise.net.