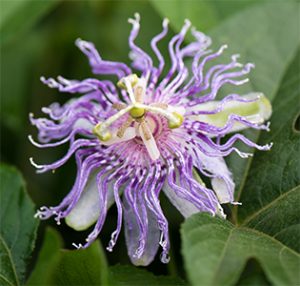 Application has been submitted to NCCAOM  for up to 22.5 PDA (CE hours) for the Medicines from the Earth Herb Symposium, May 31 – June 3, 2019 in Black Mountain, North Carolina. Hope to see you there!
Full conference description here.
The chart below lists how many PDA (CE credits) for each time slot. Maximum possible 22.5 PDA. Partial credits OK. No extra charge for acupuncture CE credits, but please sign up when you register.
Number PDA
(hours in each slot)
FRIDAY,
MAY 31
Please note the Friday intensives run concurrently so you can only choose 1
10:00 AM - 3:00 PM
Ethnobotanical and Native Plant Field Study David Winston ($69) Sorry this event is now FULL
5 PDA

1:00 PM - 5:15 PM
Pre-conference Intensive: The Impact of Stress on Accelerated Aging—Botanical Remediation Lise Alschuler ($89)
4 PDA
1:30 PM - 5:30 PM
Ecology, Propagation and Cultivation of Native and Oriental Medicinal Herbs at Mountain Gardens Joe Hollis ($59) This event is FULL
4 PDA
SATURDAY,
JUNE 1
9:30 AM - 11 AM
Chinese and Ayurvedic Herbs that Western Herbalists Really Need to Know
David Winston



Five Plant Allies for our Times
Kat Maier



Breast Cancer Update
Lise Alschuler


Botanical Field Walk
7Song


1.5 PDA
(Choose 1 in this slot)
11:30 AM - 1 PM
Botanicals for Liver Conditions including Fatty Liver, Fibrosis and Gall Bladder
Kenneth Proefrock

Calm and Cool with Mood Enhancing Plants
Mary Bove
Organ Reserve:
Aging Gracefully
Kevin Spelman

Herb Walk
Doug Elliott

1.5 PDA
(Choose 1 in this slot)
2:30 PM -
4:00 PM
Types of Pain and Botanical Medicine
Jillian Stansbury

Botanical Medicines and Cellular Receptor Networks
Jason Miller

Nervines
David Winston

Establishing Plant Relations (Outdoor Plant Walk)
Kat Maier

1.5 PDA
(Choose 1 in this slot)
4:30 PM -
6:00 PM
Mood Disorders and Natural Medicine
Mary Rondeau

A Tale of Cancer and our Aging Genome
Lise Alschuler
Herbal Medicine and Eye Health
Kenneth Proefrock


Preparing a Backyard Herbal First Aid Kit
(Demonstration)
Jeannie Dunn and Tricia Shapiro

1.5 PDA
(Choose 1 in this slot)
8:00 PM -
9:30 PM
Keynote: Endocrine Disruptors: History, Recent Research and Individual & Societal Remedies
Leo Trasande, MD


1.5 PDA
SUNDAY,
JUNE 2
9:00 AM -
10:30 AM
Panel: Managing the Effects of Endocrine Disruptors with Botanical Medicine
Jason Miller, DACM, Kenneth Proefrock, ND and Mary Rondeau, ND


1.5 PDA
11 AM -
12:30 PM
Trauma Informed Herbal Protocol
Teresa Boardwine
Slow the Decline: New Developments in Brain Boosting Herbs
Mary Bove

Herbal Support for Managing Bronchitis and Asthma
Kat Maier

Herb Walk
Doug Elliott

1.5 PDA
(Choose 1 in this slot)
2:00 PM -
3:30 PM
Demystifying Detoxification
Jason Miller

Depression in the Elderly
Jillian Stansbury

Herbs in the Trees
(Outdoor Plant Walk)
Abby Artemesia

2:00 PM -
5:30 PM

Sunday Intensive:
The Chemistry, Pharmacology, Extraction and Safety of Cannabis and Insights into the Endocannabinoid System

Kevin Spelman
1.5 PDA
(Choose 1 in this slot)

[Intensive for 3.5 PDA runs concurrently with lectures in both afternoon slots]
4:00 PM -
5:30 PM
Chronic Illness and Botanical Medicine:
Lyme Disease, Mental Health and Pain Syndromes
7Song

The Anti-Aging Power of Sleep
Mary Rondeau

Longevity Elixirs, Foods and Recipes
(Demonstration)
Teresa Boardwine

1.5 PDA
(Choose 1 in this slot)
MONDAY,
JUNE 3
8:30 AM -
10:00 AM
The Persistence of Memory:
Oneirogenic (Dream- Enhancing) Plant Medicines
Kenneth Proefrock

A Pre-Fertility Program for Men and Women
Mary Bove

ADD and ADHD in Adults and Children: Botanical and Nutritional Therapies
Mary Rondeau

Emergency Herbal First Aid
(Outdoor Class)
7Song

1.5 PDA
(Choose 1 in this slot)
10:30 AM -
12:00 PM
Phytochemical Pleiotropy in Neurology
Kevin Spelman

Botanical Therapies for Stroke RecoveryJillian Stansbury

Herb Walk
Doug Elliott

1.5 PDA
(Choose 1 in this slot)
1:00 PM -
2:00 PM
Panel: Clinical Roundtable Teresa Boardwine, Jason Miller and Kevin Spelman

1.0 PDA
Questions about acupuncture continuing education? Contact us and we'll be happy to help!
Online registration and phone registration are now closed.
You are welcome to register at the door.