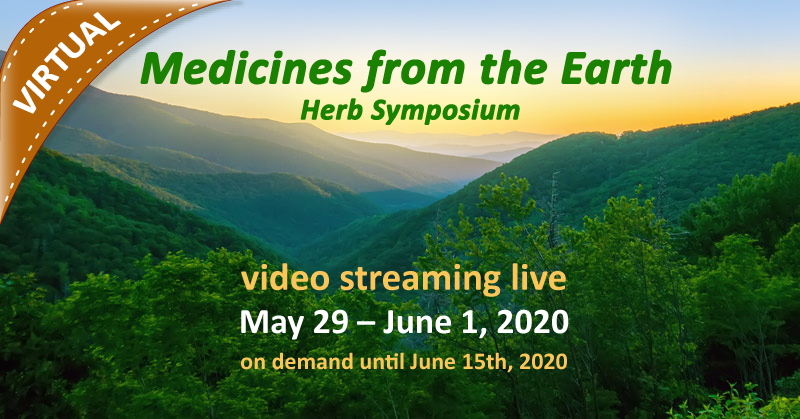 Attend the Medicines from the Earth Herb Symposium, presented by video streaming starting on May 29 & 30, 2020.
Naturopathic physicians: Approved for maximum 21.5 CME hours of which 9 hours can be pharmacy, including Friday pre-conference intensive (OBNM).
The symposium has been converted from an in-person event to a VIRTUAL format (online video streaming). The same speakers and topics, the same continuing education credits and there is still time to register!
We have created a multi-faceted experience that gives participants access to all lectures by video stream, a full set of audio recordings and the digital book of lecture notes and Powerpoints.
Video streaming of all 39 lectures, panels and demonstrations starts on May 29 and can be viewed any time for 14 days for the same number of CE credits already approved. Choose when to watch on your own schedule!
The pre-conference intensive, keynote and panel discussions are presented by live video stream with questions from the audience. The videos will also be recorded for later viewing if you can't attend the live event.
Participants also receive a complimentary set of audio downloads and the digital lecture notes book.
Continuing Education: Applications approved for naturopathic physicians, nurses and acupuncturists.
Registration: $399 Includes all lectures on streaming video and audio download. Extra $89 fee for the pre-conference intensive.
(Registration closes Wednesday 5/27 at midnight Pacific Time)
See full list of speakers and topics.