May 29 – June 1, 2020
---
Annual symposium at Blue Ridge Assembly, Black Mountain, NC
Theme: Restoring Immunological Balance with Botanicals
Highlights: More than 40 presentations on clinical applications of botanical medicine PLUS Friday intensive on mitigating effects of environmental toxins with Donald Yance, panel discussions, medicine-making classes and herb walks in a beautiful retreat setting. See speaker and topic list below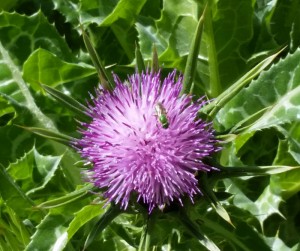 Registration Fees
$329 by March 4
$399 by April 8
$459 after that date
Registration fee covers all lectures, panel discussions and other group meetings. Intensives, lodging and meals are extra.
---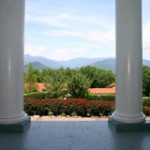 Blue Ridge Assembly 84 Blue Ridge Circle, Black Mountain, North Carolina
The symposium site is nestled on a mountainside surrounded by 1200 forested acres with two rushing streams. Lodging, dining and lectures are all within walking distance. Blue Ridge Assembly is 40 minutes east of Asheville, NC.
All-inclusive lodging and meal packages start at $233 for three night's lodging and eight meals. Commuter meals are also available for $75 for lunches and dinners.
Register for lodging and meals online here or download a printable housing form. Blue Ridge does not take reservations by phone, only online and by fax, email and snail mail.

---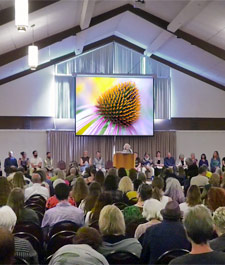 Continuing Education Credits
NEW! Please sign up for your CE credits when you fill out your registration form.
Pending approval, we offer CE, CME, CNE, PDA and CEUs for:
Acupuncturists:

Maximum 22.5 PDA (hours) includes one Friday event. NCCAOM approval pending.
Naturopathic Physicians: Maximum 21 CME hours of which 9 hours can be pharmacy (includes Friday pre-conference intensive) OBNM approval pending.
Nursing: Maximum 22.5 CNE contact hours includes attendance at Friday Field Study. (Note: $35 charge for nursing CNE due to high cost of new application.) ANCC approval pending.


"I cannot wait until May for the Medicines from the Earth Symposium! I have told everyone how great it was last year and how in my 30+ yrs of attending nursing conferences this is by far the best! I think I have talked a few of my nursing colleagues into attending next year!"–L.C, Nurse Practitioner in North Carolina
We will post application status and approvals as they are available. Applications to be submitted in December.
---
SPECIAL SYMPOSIUM EVENTS
(See speaker and topic list below)
---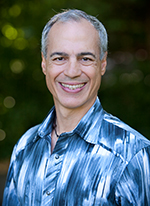 Pre-conference Intensive with Donald Yance, RH (AHG)
Title: Mitigating the Effects of Glyphosate and other Environmental Toxins for the Prevention of Chronic Disease and Health Optimization – the Application of Hormesis and Herbal Medicine
Date: Friday, 5/29/20
Time: 1:00 – 5:15 PM (Registration at 12:30 PM)
Place: Blue Ridge Assembly
Cost: $89
Open only to registered symposium participants.
Description: Protecting our health in the face of widespread use of environmental chemicals is becoming one of the most pressing challenges of our times. This intensive presents research on antibiotic resistance, endocrine disruption and other effects, and how botanicals and nutrients can work in concert with hormesis (low-dose exposure) to expand the range of an individual's health stability.
Continuing Education: Applications to be submitted for 4 hours credit for acupuncturists, nurses and naturopathic physicians (3 general and 1 pharmacy hours for NDs).
---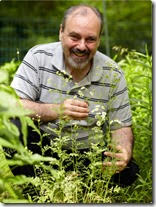 Ethnobotanical and Native Plant Field Study with David Winston, RH (AHG)
Date: Friday, 5/29/20
Time: 10 AM – 3 PM
Cost: $69
Location: Blue Ridge Assembly (outdoor class)
Open only to registered symposium participants, 35 person limit.
Description: Herbalist, ethnobotanist and researcher David Winston leads a journey into the traditional and current uses of the plants found on the grounds of Blue Ridge Assembly. This event fills every year so please register early!
---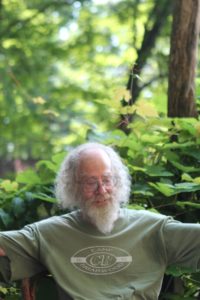 Ecology, Propagation and Cultivation of Native and Oriental Medicinal Herbs at Mountain Gardens with Joe Hollis
Date: Friday, 5/29/20
Time: 1 PM – 5 PM
Cost: $59
Location: Mountain Gardens, about 1 hour from Blue Ridge Assembly
Open only to registered symposium participants, 20 person limit.
Description: Mountain Gardens is a forty-year-old botanical garden incorporating the largest collection of medicinal herbs in the eastern US. Follow expert botanist and horticulturist Joe Hollis on a leisurely plant walk with detailed information on the ecology, propagation and cultivation of the herbs. We also look at the Mountain Gardens nursery, apothecary and seed bank. This event fills every year so please register early!
Continuing Education: Applications to be submitted for 4 hours credit for acupuncturists, nurses and naturopathic physicians.

---
SATURDAY KEYNOTE

Keynote Address: Nature, Spirit, Medicine – Using Biophilia Practice and Shinrin Yoku for Personal and Planetary Healing with Chanchal Cabrera
Date: Saturday, 5/30/20
Time: 7:30 – 9:00 PM
Location: Washburn Auditorium, Blue Ridge Assembly
Open to all who attend the symposium; no extra cost.
Description: Honoring the innate resonance and connection we feel with 'Nature', medical herbalist Chanchal Cabrera explores the modern science of the genome and descriptions of sacred geometry in nature to explain this seemingly universal spiritual / mystical experience. Drawing from over 20 years of study and patient care, she describes how connection with nature can be harnessed for clinical benefit in a contemporary herbal practice.
---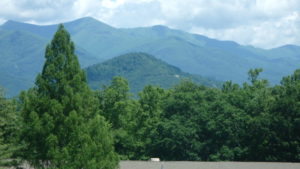 Medicines from the Earth Speakers and Topics
(List subject to minor changes)
Symposium begins at 8:30 AM on Saturday, May 30 and ends at 2:00 PM Monday, June 1.
Pre-conference events (Intensive and Field Study) are Friday, May 29.
Teresa Boardwine, RH (AHG)
Teresa Boardwine operates the Green Comfort School of Herbal Medicine in the Blue Ridge Mountains of Virginia, where she offers classes, consultations and online access to her workshops. She has been teaching her hands-on medicine making classes for over 20 years. More about Teresa Boardwine.
1. Herbal Tea Apothecary: Teas for Every Body System, Energetic Tissue State and Constitution
2. Oxymels and Vinegar Infusions
3. Sunday night program in the Amphitheater
Mary Bove, ND
A clinical medical herbalist, Mary Bove had a practice in family medicine in Brattleboro, Vermont for over 20 years. where she assisted at the birth of a whole generation of children. She is the author of An Encyclopedia of Natural Healing for Children and Infants, and co-author of Herbs for Women's Health. Since starting her herbal journey at age 18, Mary has held firm to three tenets: "Walk your talk, believe in the plants and practice herbalism every day in your life." More about Mary Bove
1. Women, Autoimmunity and Estrogen Metabolism
2. Cultivating Skin Microbiome Radiance with Botanicals
3. Addressing Immune Health thru the Ages: Infants to Seniors
Chanchal Cabrera, RH (AHG)
The faculty chair of botanical medicine at Boucher Institute of Naturopathic Medicine, Chanchal is a Fellow of the National Institute of Medical Herbalists (UK) and an herbal practitioner specializing in helping patients manage cancer. On her organic farm in British Columbia she runs therapy workshops for people with disabilities. More about Chanchal Cabrera.
1. Rubefacients and Vulneraries—Topical Herbal Applications
2. Chronic Skin Conditions: Case Review of Seborrheic Dermatitis
3. Keynote Address: Nature, Spirit, Medicine—Using Biophilia Practice and Shinrin Yoku for Personal and Planetary Healing
David Crow, LAc
A master herbalist, aromatherapist and acupuncturist with over 30 years experience, David Crow Is an expert in the Ayurvedic and Chinese medical systems. He is the author of In Search of the Medicine Buddha and the founder of Floracopeia, Inc. which supports ecologically sustainable agriculture in communities around the world. Through teaching and activism he promotes the creation of grassroots healthcare based on community gardens. More about David Crow.
Principles of Combining Herbs and Essential Oils Series:
1. Relaxing the Nervous System (Stress, Anxiety, Insomnia, Tension Headaches and Chronic Adrenal Overstimulation)
2. Musculoskeletal Conditions (Arthritic Pain, Fibromyalgia, Injuries, Muscle Spasm)
3. Strengthening and Energizing the Nervous System (Antidepressant Effects, Protection against Neurodegenerative Conditions, Supporting Cognitive Function and Enhancing Concentration)
Doug Elliott
Doug can show you how to make medicine out of common wild plants, and how to properly harvest a persimmon and use its seed to forecast the winter. He can explain the virtues of poison ivy and what might happen to you if you eat it. He knows ancient plant lore, plant riddles, and even songs about weeds and berries. More about Doug Elliott.
Three Herb Walks
Christopher Hobbs, PhD, LAc
A fourth-generation herbalist, licensed acupuncturist, author, clinician, botanist, mycologist, and research scientist with over 35 years of experience with herbal medicine. Christopher Hobbs has a doctorate from UC Berkeley in phylogenetics, evolutionary biology and phytochemistry. He is also a founding member of the American Herbalists Guild. More about Christopher Hobbs.
1. Diabetes, Obesity and Related Diseases
2. Essential Oil Therapeutics: Internal Uses for Clinic and Home
3. Mushroom Spirit Medicine
Joe Hollis
Joe Hollis has lectured, consulted and taught workshops in medicinal herb identification, cultivation and processing at Mountain Gardens and at various colleges and conferences in North Carolina for over 30 years. Mountain Gardens sells its seeds, plants and preparations at herb fairs and medicinal herb conferences, and via the internet. More about Joe Hollis and Mountain Gardens
1. Ecology, Propagation and Cultivation of Native and Oriental Medicinal Herbs at Mountain Gardens ($59)
Robin McGee
Robin McGee is a community herbalist, organic gardener, herbal medicine-maker, writer and herbal educator in Anderson, SC. She has been studying, using and creating herbal medicines for more than a decade. Along with producing her line of herbal products, Wild Earth Botanicals, Robin teaches herbal medicine classes and workshops at Earthwise Learning Center, a classroom space on her family farm. More about Robin McGee.
1. Sweet Medicine: Herbal-infused Honeys and Herbal Syrups (Demonstration)
Jason Miller, DACM, LAc
Jason Miller practices botanical and nutritional medicine, acupuncture, and Asian bodywork at his clinic, Jade Mountain Medicine in Ashland, Oregon. He received his master's degree in acupuncture and Oriental medicine from the Oregon College of Oriental Medicine in 2005 and completed a postgraduate internship at the "House of Celebrity Doctors" in Nanjing, China. He earned his Doctorate of Acupuncture and Chinese Medicine (DACM) from the Pacific College of Oriental Medicine in 2018. His approach bridges the frameworks of traditional and modern medicine in the management of chronic disease. More about Jason Miller.
1. Demystifying "Qi": A Reverse-Engineering Approach to Understanding the Concept of Qi in Botanical Medicine
2. The Yin and Yang of Hormone Balance: A Botanical and Nutritional Medicine Approach to Hormone Deficiency and Endocrine Disruption
3. Prostate Cancer: A Comprehensive and Collaborative Approach
Kenneth Proefrock, ND
A naturopathic physician practicing in Sun City, Arizona, Kenneth Proefrock specializes in difficult to treat conditions in patients of all ages. He is the Vice President of the North American Board of Naturopathic Examiners and chair of the biochemistry portion of the Naturopathic Physician's Licensing Exam. More about Kenneth Proefrock.
1. Lymphagogues and Alteratives, Lessons in Herbal Immunology
2. Revisiting the Many Faces of Testosterone: How Botanicals Play a Significant Regulatory Role
3. Neuroplasticity and the NMDA receptor: Botanical and Nutritional Influences on Neurological Remodeling
Mary Rondeau, ND, RH(AHG)
Mary Rondeau specializes in natural medicine for chronic illness in Fort Collins, Colorado. Following medical school training at SCNM and residency training in Utah, she continued her education in southern India, working in various hospital and private practice settings. Reducing medication for children is one of her areas of expertise, and she has found a combination of adjustments in diet, lifestyle and herbal and nutritional supplementation to be very helpful. More about Mary Rondeau.
1. Keeping Kids Healthy
2. Anxiety: More than an Over Aroused State
CoreyPine Shane, RH (AHG)
CoreyPine Shane, RH(AHG) is Director of the Blue Ridge School of Herbal Medicine and has spent over 20 years teaching students and helping clients by artfully blending Chinese and Western herbal traditions with a focus on local plants. As a seasoned wildcrafter he has extensive knowledge of wild plants as well as medicine making. CoreyPine believes that laughter is an essential part of any medicine chest, which is why he is part of the "Wise Guy" school of healing. More about CoreyPine Shane.
1. Herb Walk–Plant Personalities of Appalachian Botanicals
Vickie Shufer, MA
A naturalist and herbalist with a master's degree in therapeutic herbalism, Vickie Shufer teaches classes on edible and medicinal plants, as well as outdoor education programs. She is the author of The Everything Guide to Foraging and was the editor/publisher of The Wild Foods Forum newsletter (1994 – 2014). She also owns and manages a native nursery, The Wild Woods Farm, where she propagates native plants. More about Vickie Shufer.
1. Wild Food Farmacy in your Backyard
Katie Stage, ND, RH (AHG)
Katie Stage is a naturopathic physician and professional member of the American Herbalists Guild. She is Associate Professor and Director of the Therapeutics Division at the Southwest College of Naturopathic Medicine (SCNM) in Tempe, Arizona. Her practice is focused on optimizing the health of those with endocrine, gastrointestinal, and mental health conditions. She is also a member of the Ric Scalzo Botanical Research Institute. More about Katie Stage.
1. Taming the Dragon: Botanical Approaches for Irritable Bowel Disease (IBD)
2. In the Zone: Research Considerations for Microdosing Entheogens
3. Botanical Strategies for Pelvic Pain and Endometriosis
Marc Williams, MA
A well-traveled and experienced ethnobotanist, Marc Williams has taught hundreds of people about the marvelous world of plants, people and their interface, while working with over 50 organizations and online at the website www.botanyeveryday.com to improve the current global ecological crisis. His training includes a B.A. in Environmental Studies/Sustainable Agriculture and an M.A. in Appalachian Studies/Sustainable Development. More about Marc Williams.
1. The Ethnobotany of the African Diaspora
Jennifer Williams, DACM, LAc
Jennifer Williams, DACM, LAc is an acupuncturist and herbalist who is nationally board certified and licensed in Tennessee, North Carolina, and Virginia. She serves her local community at her clinic and learning studio in Green Mountain, North Carolina, and holds a Doctorate in Chinese Medicine and a PhD in Counseling Studies. She completed an internship at the Red Cross Hospital in Huaihua, China and teaches advanced diagnosis and acupuncture techniques for pain and comorbidities. She specializes in pain, autoimmune, post-deployment, and neurovascular presentations. More about Jennifer Williams.
1. Substance Addiction and Recovery: Herbal Strategies for Emotional and Physical Pain
2. Topical Botanical Therapies to Ease Substance Withdrawal
David Winston, RH (AHG)
David Winston is an herbalist and ethnobotanist with over 40 years of training and clinical experience in Cherokee, Chinese and Western/Eclectic herbal traditions. He has had a clinical practice for over 30 years and is a herbal consultant to physicians throughout the USA and Canada. President of Herbalist & Alchemist, Inc. an herbal manufacturing company, he is also founder/director of David Winston's Center for Herbal Studies, which features his highly respected Two-Year Clinical Herbalist Training Program. More about David Winston can be located at Herbal Therapeutics and Herbal Studies.
1. Friday Field Study: Ethnobotanical and Native Plant Field Study ($69)
2. Medicinal Mushrooms in Clinical Practice
3. Restorative and Nutritive Tonics
Donald Yance, RH (AHG)
An herbalist and certified nutritionist, Donald Yance practices at the Mederi Centre for Natural Healing in
Ashland, Oregon, where he specializes in the treatment of cancer and other chronic diseases. He is the founder and president of the Mederi Foundation, a nonprofit organization for professional education and clinical research in integrative medicine, and president and formulator of Natura Health Products. More about Donald Yance.
1. Friday Intensive: Mitigating the Effects of Glyphosate and other Environmental Toxins for the Prevention of Chronic Disease and Health Optimization – the Application of Hormesis and Herbal Medicine ($89)
2. Targeting IL-1 in Immunotherapy for Cancer and other Diseases using Botanical Medicine
---

Exhibitors
Are you interested in exhibiting at the symposium? A limited number of tables for exhibiting and selling products are available – please email us and we will send information. NEW! Exhibit hall location in the lobby of Blue Ridge Center (pictured).
---
We hope to see you there!
Questions? Please contact us and we'll be happy to help!
Summary
Event
​
Medicines from the Earth Herb Symposium 2020
Location
​
Blue Ridge Assembly

,

84 Blue Ridge Cir

,

Black Mountain

,

NC

-

28711
Starting on
Ending on
Description
Herbal Medicine conference including more than 40 presentations on clinical applications of botanical medicine, plus Friday intensive on mitigating effects of environmental toxins with Donald Yance, panel discussions, medicine-making classes and herb walks in a beautiful retreat setting. Continuing Education (CE) credits are available, including Naturopathic CME, Nursing CNE, and Acupuncture PDA.
Offer Price