March 29, 2019
Past Conference–next year's dates: March 27 – 29, 2020.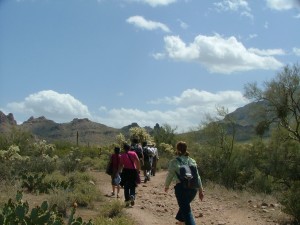 The field studies allow a small group (limit 25 for each field study) to experience a longer, more in-depth herb walk. Open only to participants registered for the Southwest Conference. Carpooling arrangements can be made in advance by emailing us. Sign up early for a field study–this is an experience not to be missed! Details below.
Continuing Education for Field Studies Approved: :
4 contact hours in nursing approved Details
4 PDA (CE) for acupuncturists (applications approved by NCCAOM and pending from CA Board of Acupuncture)  Details
4 general hours CE credit approved for Arizona and California NDs. Details on naturopathic CE here
Online and phone registration are now closed. 
You are welcome to register at the door.
---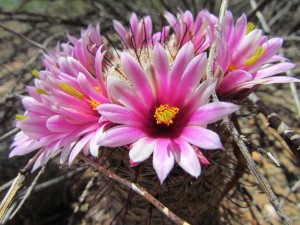 NOTE If you are taking this field study please follow the directions on the information sheet we sent by email. Don't follow your GPS since it can take you to the wrong trailhead!
NEW! Friday Morning Field Study with Phyllis Hogan
Where: Lower Holbert Trail, South Mountain Park
Date and Time: March 29, 8:00 AM – Noon
Cost: $65
Open only to those registered for the SW Conference. 

Description:
Explore the desert environment and learn plant identification, medicinal uses, harvest techniques and medicine preparation with ethnobotanist Phyllis Hogan. At more than 16,000 acres, South Mountain Park/Preserve is one of the largest municipally managed parks in the nation and consists of three mountain ranges and beautiful canyons. The Holbert Trail is a lovely walk into ancient times. It features Hohokam petroglyphs, interesting rock formations, 100-year-old ironwood trees and plant discoveries at every turn. This field study offers an easy stroll through the desert environment with lots of stops along the way to investigate native plants and enjoy the early desert morning. Limit 20 participants.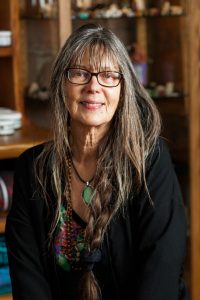 Phyllis Hogan
Phyllis Hogan is an acclaimed herbalist and southwest ethnobotanist with over 40 years of experience practicing and teaching in the American Southwest. Her work with the tribes of the Southwest has been an integral part of native relations and botanical knowledge for herbalists of the area. She now resides in Flagstaff, Arizona, were she founded the Winter Sun Trading Company in 1976. As one of the oldest herb stores in Arizona, Winter Sun has provided exceptional organic botanical products, with special emphasis on traditional southwest herbs and tinctures. Working directly with indigenous artists, she also showcases Hopi and Navajo jewelry and fine art. Immersion in the rich and cultural heritage of her bioregion inspired her to cofound the Arizona Ethnobotanical Research Association (AERA) in 1983, along with her nationally known mentor, Michael Moore, and a committee of native herbalists representing many tribes of the southwest. The AERA is a nonprofit foundation committed to the investigation, documentation and preservation of traditional plant uses in Arizona and the greater southwest.
Phyllis has been awarded the United Plant Savers Conservation Award and the Culture Bearers of the Colorado Plateau Floodway's Award, and in the 1990's was the first Practitioner Associate to be recognized by the Northern Arizona University's Anthropology department. She has taught ethnobotany in bilingual education programs for the Pima, Hualapai, Havasupai, Hopi and Navajo tribal schools. Currently she is collaborating with Hopi cultural scholars preparing a book depicting Kachina Dolls that represent plants of Black Mesa region. For the past year she has been working in conjunction with the Museum of Northern Arizona to establish a Medicinal Plant Teaching Garden in honor of the late Michael Shaw Moore. When she is not busy operating her store and inspiring her community, you are apt to find Phyllis having the time of her life with her nine-year-old grandson, Bodhi Kai.
---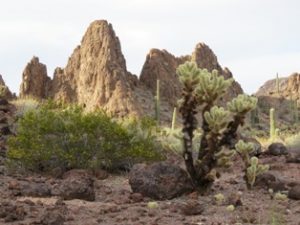 Friday Morning Field Study (Sorry this event is FULL)
Title: Becoming a Bioregional Herbalist – Developing Relationship with Plants with John Slattery
Where: Superstition Wilderness Area beginning at First Water Trailhead
Date and Time: March 29, 8:00 AM – Noon
Cost: $65
Open only to those registered for the SW Conference. 

Description:
Throughout time, herbalists' training has begun by developing relationship with the plants that grow around us. This involved long hours of observation and contemplation with guidance from experienced elders, often beginning at a very young age. Now most, if not all of our training is derived from books, lectures, scientific studies, and video training with very little knowledge being passed from plant-to-person, the original way of learning about plants.
Join bioregional herbalist John Slattery for a walk through a diverse Sonoran desert landscape where multiple habitats converge as we explore the various modes of gathering knowledge about plants as medicine. We'll focus on direct observation of plants, and receptivity to transmission of knowledge and healing from plants. John has been honing these exercises and this approach to working with wild plants for well over a decade. The material is deep and powerful, yet accessible to any and all who put their awareness into receptivity from the plants.
The Superstition Wilderness Area was designated in 1939 and expanded to its present size of approximately 160,000 acres in 1984.It is home to an amazingly diverse population of medicinal plants and features unique rock formations and miles of trails.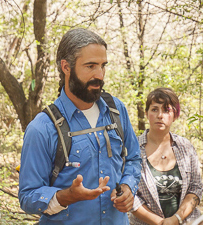 John Slattery 
A bioregional herbalist, ethnobotanist, writer and teacher John Slattery has been helping people develop relationship with wild plants for over 15 years. He founded Desert Tortoise Botanicals in 2005 which offers wildharvested plant medicines to the people of the Southwest. He maintains a clinical practice in Tucson, AZ and offers plant walks, foraging expeditions, field trips into Sonora, Mexico, and his annual Sonoran Herbalist Apprenticeship Program.
John is the author of a the recently published Southwest Foraging, a guide to foraging in Texas, New Mexico, Arizona Oklahoma, Southern Nevada and Southern Utah. It aims to not only describe the plants and where to find them, but promote sustainable foraging practices as well. .
---


Friday Afternoon Field Study
Title: Folk Botany, Indigenous Medicine and Modern Science with Feather Jones, RH (AHG)
Where: Boyce Thompson Arboretum in Superior, AZ
Date and Time: March 29, 2:00 – 6:00 PM (Park closes at 5 PM but we can stay until 6 PM)
Cost: $65 plus $15 park admission
Open only to those registered for the SW Conference
Description:
Discover the diversity, intricate beauty and many faces of Arizona at the Boyce Thompson Arboretum, the oldest and largest botanical gardens in the Southwest. The labyrinth of pathways leads us through the Curandera Hill trail, the cactus garden, the legume garden, the wild riparian area and the eucalyptus outback. Focus is on the stories of the plants, the rich tapestry of folk botany and traditional uses that are held as part of the heritage of diverse cultures, and the science that supports this knowledge.Their common & current clinical uses, herbal actions, best modes of preparation, desert flower essences, ecological considerations & mindful harvesting practices add dimension to the discussion.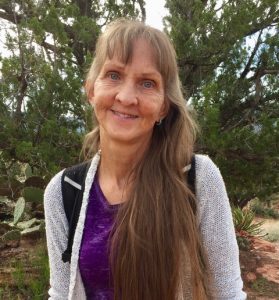 Feather Jones
A practicing herbalist in Western Herbal Medicine who integrates herbal remedies, holistic nutrition, flower essences and stress reduction guidance, Feather Jones has been teaching herbal medicine for over 35 years. Her clinical practice, coupled with a background in Mandan tribal teachings, provides her clients and students with a synergistic approach to health and healing. She is a botanical field guide at the Southwest College of Naturopathic Medicine and has served twice on the Board of Directors for the American Herbalists Guild.
Feather holds a certificate in clinical herbalism from the Santa Fe College of Natural Medicine (1982) and teaches an ongoing year-long herbal apprenticeship program. She is inspired by the red rocks and energy centers on the land in her Sedona home. A desert woman at heart, she spends many hours on the trails. She owns and lovingly created the organic herbal formulas for Sedona Tea Blends that provide a wellness tea for body, mind and spirit.
---
For more information on the Southwest Conference on Botanical Medicine please read more here.
Online and phone registration are now closed. 
You are welcome to register at the door.