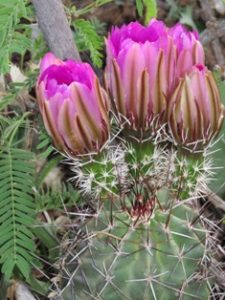 Past Conference–next year's dates: March 27 – 29, 2020!
Title: Neurological and Cognitive Decline — Integrating Traditional Solutions with the Latest Research on Brain Function
Speaker: Jason Miller, DACM, LAc
Date: Friday March 29, 2019
Time: 1:00 – 5:15 PM (Registration at 12:30 PM)
Place: Southwest College of Naturopathic Medicine
Cost: $85
Open only to registered conference participants

Continuing Education Approvals:
⋅ Naturopathic Physicians: 4 CME credits of which 2 can be pharmacy.  Approved by California (CNDA), Arizona (SCNM CE Committee) and Oregon (OBNM) )
⋅ Acupuncturists: 4 Hours (NCCAOM PDA approved and California Acupuncture Board CE credits pending)
⋅ Nursing: 4 contact hours (CNE) approved by Continuing Nursing Education Group
See continuing education details here.
Online and phone registration are now closed. 
You are welcome to register at the door.
---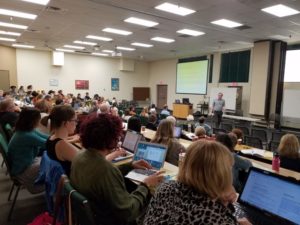 Description
Overview
This intensive explores neurological disorders such as Alzheimer's and Parkinson's diseases. It includes an inquiry into genetic markers associated with disease occurrence rates, internal terrain markers associated with catabolic/anabolic imbalance, inflammation, stress hormones and reproductive hormone deficiency. We also examine the influence of chronic and acute stress, environmental toxins, diet, lifestyle, genetics and pharmaceuticals on cognitive function
Outline of Main Points
1. Alzheimer's and Parkinson's disease pathophysiology and overview of traumatic brain injury/concussion as predisposing factors to neurological decline. We also take a brief look at a few related neurological disorders including MS and ALS.
2. Aging, oxidative stress, mitochondrial dysfunction, and metabolic disruption are all associated with neurological decline. Chronic stress, resulting in chronically elevated levels of stress hormones, has a powerful impact on neurological health. The HPA (Hypothalamic-Pituitary-Adrenal) axis is a central regulating network within the human body, and is tied directly to the stress response. Imbalance in the HPA axis leads to a shift in signaling and function within the neuroendocrine system and the signaling system that connects to the central nervous system.
3. The importance of diet in brain health has been well documented in modern research and has been an essential part of traditional medical practice for thousands of years. The burgeoning field of neurogastroenterology has revealed a clear link between diet, gut microbiota, and neurological health. Emerging evidence indicates that disruption of the gut microbial community (dysbiosis) impairs mental health, and antibiotic-induced gut dysbiosis leads to impaired object recognition in mice. Modern digestive system disruptors, combined with our altered food supply, lead to serious neurological compromise.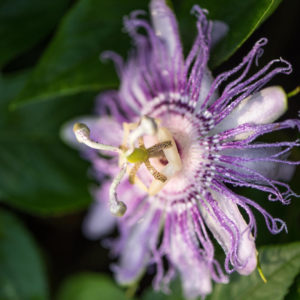 4. Includes a review of vital nutrients for brain health, as well as neuroprotective plants and botanical compounds for inhibiting the damaging effects of stress, toxins, drugs, and sedentary lifestyles.
5. Classic traditional medical systems have developed approaches to longevity and preservation of neurological tissue with herbs, diet, lifestyle and CNS calming practices. Dietary polyphenols from spices and medicinal plants are associated with cellular protection and have a powerful influence on epigenetics. Modern research continues to validate traditional botanical therapies used to improve cognitive function as powerful modulators of neuroinflammation.
6. Includes an evaluation of available pharmaceutical therapies for neurological conditions and when they may be warranted, their side effects, and herb-drug interaction information (both synergistic and negative interactions) for acetylcholinesterase inhibitors, steroids, L-DOPA preparations with carbidopa, dopamine agonists such as Pramipexole and Ropinirole, and others.
---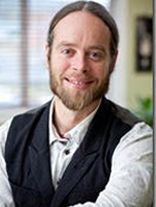 Jason Miller, DACM, LAc
Jason Miller, DACM, graduated from the Oregon College of Oriental Medicine's Master of Acupuncture and Oriental Medicine program in 2005 in Portland, OR. Post-graduation, he spent 2 months in Nanjing, China where he completed a clinical internship at Nanjing's "House of Celebrity Doctors." In April of 2018, he graduated from the Pacific College of Oriental Medicine's Doctor of Acupuncture and Chinese Medicine (DACM) program.
With his wife, Kara Miller LAc, MAcOM, he is a cofounder of Jade Mountain Medicine Inc. in Ashland, Oregon. Since 2009 he has served as faculty member and instructor for The Mederi Foundation's clinical training program – training health care professionals in the collaborative management of cancer and chronic disease. He also serves as the medical educator for Natura Health Products.
Jason is a certified applied kinesiologist with 3 years of formal training in Asian bodywork therapy. He is a botanical medicine formulator, medical educator, lecturer, and writer in the field of botanical medicine who lectures around the country on botanical medicine in the treatment of chronic disease.
---
Conference questions? Contact us and we'll be happy to help.
Online and phone registration are now closed. 
You are welcome to register at the door.