Botanical Medicine in a Clinical Psychology Practice: Chronic Pain, PTSD, Anxiety and Depression
Amanda McQuade Crawford, MA, Dip. Phyto., RH (AHG)
(Approved for 4 hours continuing education in nursing and acupuncture, ND credits pending. CE info here.)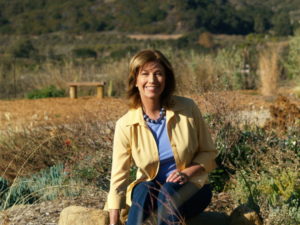 Friday, June 1, 1:00 – 5:00 PM
At Blue Ridge Assembly. (Open only to those who are registered for the symposium.). Cost $79.
Online and phone registration now closed. You are welcome to register at the door.
Description: Research indicates that the causes of mental disorders can involve imbalance in the microbiome, inflammation, endocrine disruption and genetic changes brought about by past or present stress. After determining the causes, an equally important part of treatment is to see what the patient is willing (and financially able) to do to get well. The best therapies are useless if the patient just can't manage them.
Examples from Amanda's practice as an herbalist and clinical psychologist help shed light on the best ways to address common presentations. Botanicals for chronic pain, PTSD, anxiety and depression (integrated with mind-body therapies and nutrition) are covered from many different angles, providing a holistic picture of effective treatment for these complicated mental health conditions.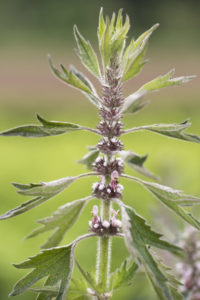 Examples of Cases:
A 16 year-old girl diagnosed with PTSD has been hospitalized for attempted suicide, and symptoms of depression and anxiety complicated by panic attacks, currently soothed by cutting. She is bright and motivated to make food her medicine, as funds for alternative care are severely limited. Her initial treatment used mind-body interventions, nutrition, and creative low-cost methods of purchasing herbs. Follows progress from the first prescription to the final outcome.
A 48 year-old librarian facing increased stress at work and home suffers from insomnia, unusual weight gain and pain not relieved by OTC or prescription remedies. Concerns have been identified by interview and physician referral. Rather than replacing NSAIDS with botanicals, initial treatment includes assessing temperament and managing comfort foods in combination with herbal tea.
Other examples address difficulties and opportunities in case management with one set of herbs addressing multiple challenges.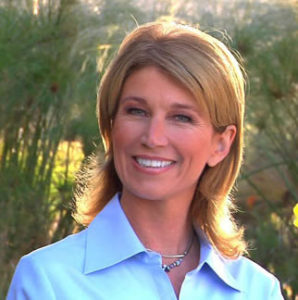 Amanda McQuade Crawford is an herbalist and clinical psychologist practicing integrative health care in Ojai, California, serving Santa Barbara, Ventura and Los Angeles counties. She is the author of three books on women's health, The Natural Menopause Handbook, Herbal Remedies for Women and The Herbal Menopause Book.
Amanda has a degree in phytotherapy (herbal medicine) from Britain's College of Phytotherapy. She was elected a member of the National Institute of Medical Herbalists (MNIMH) in 1986, and is a founding member of the American Herbalists Guild.
In 2005, Amanda spent a year in New Zealand as the Clinic Supervisor for Canterbury College of Natural Healing. She is a member of internationally active groups dedicated to quality in health care. A member of the Union of Concerned Scientists and United Plant Savers, Amanda experiences science as a spiritual discipline. She can be seen on TV sharing herbal self-care in her show, What a Relief! on the Veria network. We are delighted to welcome Amanda McQuade Crawford's experienced perspective on botanical medicine and clinical psychology.
Online and phone registration now closed. You are welcome to register at the door.
Questions? Contact us and we'll be happy to help.