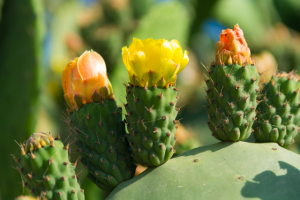 NCCAOM approval information:
The National Certification Commission on Acupuncture and Oriental Medicine (NCCAOM) has approved this online conference as a live event for 19 PDA (hours)
To make it possible for acupuncturists to receive the maximum number of credits, we have added as many live-streamed lectures as possible to the weekend schedule
This includes two special presentations just for acupuncturists on Friday morning
California Acupuncture Board (CAB) Approval:
As CAB provider #1552, the SW Conference has been approved for:
19 hours live credits (see schedule and credits in the chart below for live online event)
40 hours distance-learning credits (credit for all lectures, expires at end of year, contact us for details since this requires a special attendance form with test questions mandated by the board.) California-licensed acupuncturists only! Distance learning does not apply to acupuncturists needing NCCAOM certificates.
The chart below gives the NCCAOM and CAB-approved schedule for the weekend, with the number and category of PDA points for each lecture.
IMPORTANT NOTE: Even though you are able to view all the videos, the maximum credit available for acupuncturists through NCCAOM (and the CAB live event) is 19 CE hours (PDA) for the videos listed below. (Submit attendance verification no later than April 27–we will send you details).
(This list subject to minor changes.)
Maximum possible 19 CE hours (PDA). Partial credits OK.
Number CE credits with NCCAOM categories
Friday, March 26

8:30 AM -
10:00 AM
Cannabidiol (CBD) and Mental Health Mary Rondeau, ND, RH (AHG)
1.5 (AOM-BIO)
10:30 AM -
Noon
Topical Antifungal Therapeutics with Western Herbs Paul Berger, CN
1.5 (PE-CW)
1:00 PM -
5:15 PM
Pre-Conference Intensive: Managing Pharmaceutical Side Effects and Discontinuance with Botanicals and other Natural Therapies ($85) Lise Alschuler, ND
4 (PE-CW)
Saturday, March 27
9:00 AM -
10:30 AM
Covid 19, Acute and Chronic Considerations in Naturopathic Patient Management Kenneth Proefrock, NMD
1.5 (PE-CW)
11:30 AM -
1:00 PM
Phytosterols - A Review and Tutorial Jillian Stansbury, ND
1.5 (PE-CW)
2:00 PM -
3:30 PM
Naturopathic Therapies for Eczema and Psoriasis Katie Stage, ND & Arianna Rodriguez, ND
1.5 (PE-CW)
4:30 PM -
6:00 PM
Panel Discussion: Naturopathic Approaches to Weight Management and Obesity Prevention
Lise Alschuler, ND, Katie Stage, ND and Marianne Marchese, ND
1.5 (PE-CW)
Sunday, March 28
10:00 AM -
11:30 AM
Herbal Impacts on Drug Metabolism Lise Alschuler, ND
1.5 (PE-CW)
12:30 PM -
2:00 PM
Integrative and Botanical Interventions for Inflammatory Bowel Diseases and Associated Arthritis Heath McAllister, ND
1.5 (AOM-BIO)
2:30 PM -
4:00 PM
Naturopathic Considerations for Musculoskeletal Pain, Alternatives to Narcotics and Anti-inflammatories Kenneth Proefrock, NMD
1.5 (PE-CW)
4:30 PM -
6:00 PM
The Antiviral Materia Medica Paul Berger, CN
1.5 (PE-CW)
Back to main conference information page.
Questions about acupuncture continuing education? Contact us and we'll be happy to help!