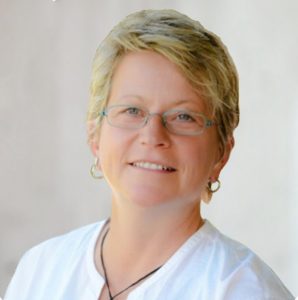 We first met Lise Alschuler back in 1996 when she spoke at the first Southwest Conference on Botanical Medicine in Arizona. Her passion for herbal medicine was clear, and she has gone on to become one of the most recognized naturopathic physicians in the country. We are delighted to welcome her as a speaker at this year's Medicines from the Earth.
In the tradition of Mary Bove, Jill Stansbury, Tori Hudson, Kenneth Proefrock and other naturopathic physicians who have spoken at our conferences over the years, Lise's first love was and is botanical medicine, and the plants have shaped her life and practice. As a breast cancer survivor, she has experienced first-hand the power of the plants and natural medicine to allow patients to heal and thrive.
This was her inspiration for the co-founding of the Five to Thrive LLC, which has developed the iTHRIVE Plan SaaS mobile web application that creates customized wellness plans for cancer survivors. She maintains a naturopathic oncology practice out of Naturopathic Specialists and co-hosts a radio show, Five To Thrive Live! on the Cancer Support Network about living more healthfully in the face of cancer.
She has co-authored two books, Definitive Guide to Cancer, now in its 3rd edition, and Definitive Guide to Thriving After Cancer. She calls Tucson, Arizona her home

---
We sat down recently with Lise to talk about her life, her practice and her passions:
Linnea Wardwell: What was the early spark for your interest in botanical medicine?
Lise Alschuler: My interest in botanical medicine stems back to my childhood. My parents, especially my mother, were avid hikers, so growing up, I spent a lot of time hiking in the woods. From a very young age, I developed a deep love for the forest and the palpable 'aliveness' that I felt when hiking amongst the greenery. As I entered into adulthood, I began to garden, which deepened my fascination with the incredible tenacity and vitality of plants.

I dabbled with herbal teas and experienced the medicinal aspect of plants. All of this was synthesized in my naturopathic education where my favorite classes were botanical medicine. Outside of class, I read about botanical medicine voraciously – herbal classics by Ellingwood, Felter, Lloyd, Culpeper and Grieves as well as current publications like the Commission E monographs and PubMed articles. I eventually became Chair of Botanical Medicine at Bastyr University for several years and brought in herbalists from around the world to lecture. Herbalists such as David Hoffmann, Kerry Bone, Cascade Anderson-Geller, Tieraona Low Dog, Jill Stansbury, Silena Heron…these herbalists were part of the pantheon of the great herbal healers of our times and I was privileged to learn from them.
My love for plant medicine has remained strong. I prescribe plants, eat plants, grow plants, and study plants. Truly, botanical medicine remains the mainstay of my clinical practice.
LW: How do you use botanical medicine in your practice today?
LA: My clinical practice relies upon botanical medicine as food, tincture and capsule. I use herbs in recommendations for all of my patients. In fact, herbs are really the main focus of my treatment plans. I have utmost confidence in botanicals and cannot imagine being an effective naturopathic doctor without them!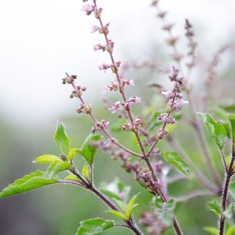 LW: What are your thoughts on the ability of plants to heal?
LA: Plants most definitely stimulate healing. Plants are a veritable cornucopia of phytochemicals which impact a myriad of biochemical pathways. Plants nourish the body with macronutrients. Plants also have an 'energetic' impact on us as well. Our survival from the time we were just a one-celled organism has depended upon plants. There is no way we could have evolved to the complex beings that we are today without the aid and assistance of plants. Plants have guided our evolution and continue to stimulate our health on physical, mental and spiritual levels. Yes, for sure, plants heal.
---
Need to earn Naturopathic CE credits?