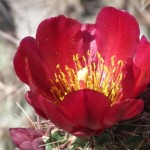 New Drugs in Cancer and Synergistic Natural Medicines
Speaker: Donald Yance
When: Friday, April 8, 2016 from 2 – 5:30 PM
Where: Southwest College of Naturopathic Medicine
Cost: $65 includes printed handouts. Open only to those registered for the conference.
Continuing Education: Application approved for ND CME (3.5 hours pharmacy Arizona and Oregon) and
3.5 PDA for acupuncturists.
Register at the door for $65 if already registered for the conference.
Description:

Targeting agents in cancer therapeutics are designed to interfere with specific molecular pathways necessary for tumor growth and progression. Although some targeting agents are demonstrating great effects in several types of cancer, this "honeymoon" doesn't sustain itself, and the cancer phenotype quickly learns to alter itself and become resistant.
This intensive describes targeted molecular pathways in cancer, such as EGFR, Her2Neu, and the newly discovered immune checkpoint inhibitors, as well as other cell signaling pathways that relate to them and act as "co-conspirators" in cancer progression. Discussion covers common drugs used to block these pathways, botanicals that target certain intracellular receptors, and the important synergistic role of specific botanical, nutritional, and dietary medicines that, when combined with conventional therapies, work to enhance treatment effectiveness, inhibit tumor-resistance, and reduce side effects. Discussion also includes molecular biomarkers for assessing patient response to these targeting agents in order to determine who may benefit from which drugs. Case studies will provide clinical insights and illustrate an integrative approach.
About Donald Yance:


Donald R. Yance, Jr., CN, MH, has devoted his life to developing a unique approach to health and healing that elegantly combines his passion for the latest scientific research with the wisdom of ancient healing traditions. Donnie's longstanding interests in botanical medicine, music, and Eastern Christian, Franciscan theology infuse his work, resulting in an approach to healing that is compassionate, creative, intelligent, and inspiring.
Founder of the Mederi Centre for Natural Healing in Ashland, Oregon
President and formulator of Natura Health Products, a line of advanced botanical and nutritional products for health care practitioners
Author of Herbal Medicine, Healing & Cancer (Keats Publishing, 1999) and Adaptogens in Medical Herbalism: Elite Herbs and Natural Compounds for Mastering Stress, Aging, and Chronic Disease (Healing Arts Press, 2013)
Internationally recognized expert in botanical and nutritional medicine
Certified Nutritionist and Clinical Master Herbalist
Professional member of the American Herbalists Guild and the National Association of Nutrition Professionals