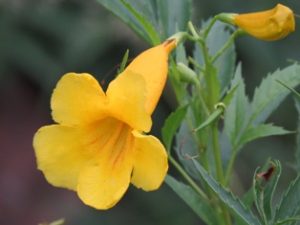 Naturopathic Approaches to Treating Patients with Substance Abuse and Addiction
Speaker: Kenneth Proefrock, ND
When: Friday, April 6, 2018 from 1 – 5:15 PM
Where: Southwest College of Naturopathic Medicine
Cost: $79 includes printed handouts. Open only to those registered for the conference.
Continuing Education: Approved for Naturopathic CE (4 hours pharmacy Arizona, California and Oregon). Approved for 4 contact hours in nursing. Approved for 4 PDA (hours) for acupuncturists.
Online and phone registration is now closed. Register at the door.
Phone 541-482-3016
Description:

Our clinic has developed a comprehensive naturopathic approach to treating patients with substance abuse issues over the past 22 years. Here we reveal our basic approach, using a botanical medicine, counseling, nutritional and lifestyle oriented strategy, that also includes IV therapy and a naltrexone implant procedure.
Most pertinent to this talk are the myriad of ways that natural substances can be used to promote a better calibration of the patient's response to their self-medication. We describe a variety of strategies for helping patients with addiction to narcotics, benzodiazepines, cannabis and alcohol. Specific botanical and nutritional interventions include:
Mitrogyna (Kratom), Sceletium, Alpinia, Zingiber, Verbena, Urtica, Bergamot
Amino acids and their derivatives like Tyrosine. DL Phenylalanine, Phenylbutyrate, inositol and phospholipids
Nutraceuticals like piracetam, aniracetam and sulfiram and many more
We discuss the processes of detoxing/withdrawal, receptor blockade, addressing the underlying causes for substance abuse (physical, psychological, spiritual pain and trauma vs neglect) and overall strategies to address these issues.
About Kenneth Proefrock, ND

Kenneth Proefrock graduated from Southwest College of Naturopathic Medicine in 1996. Prior to naturopathic medical school, he received a Bachelors of Science degree in Chemistry and Zoology from Northern Arizona University. He now practices naturopathic medicine at his clinic, Total Wellness, in Sun City, Arizona,where he specializes in difficult to treat conditions in patients of all ages.
Kenneth is also sole owner and formulator for Vital Force Naturopathic Compounding which provides consulting services and a wide variety of unique compounds for other naturopathic physicians and their patients. He speaks at conferences across the country sharing his perspective on botanical medicine and the modern practice of naturopathic medicine. He is the Vice-President for the North American Board of Naturopathic Examiners and the chairperson for the biochemistry portion of the Naturopathic Physician's Licensing Exam. In his spare time, when such a thing really exists, he is in the desert with his kids, honing his skills in primitive archery, wildcrafting, animal husbandry and  gardening.