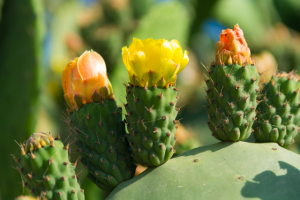 Details about the PDA program for acupuncturists:
Credits are issued for full or partial attendance
Sign up for PDA when you register for the conference ($25 additional fee for continuing education)
All CE registrants will be sent a certificate after submitting attendance verification (no later than April 24)
CE form for acupuncturists:

 

NCCAOM CE form
NCCAOM approval information:
The National Certification Commission on Acupuncture and Oriental Medicine (NCCAOM) has approved this online conference as a live event for 19 PDA (hours)
To make it possible for acupuncturists to receive the maximum number of credits, we have added as many live-streamed lectures as possible to the weekend schedule
This includes two special presentations just for acupuncturists on Friday morning
The chart below gives the NCCAOM approved schedule for the weekend, with the number and category of PDA points for each lecture.
IMPORTANT NOTE: Even though you are able to view all the videos, the maximum credit available for acupuncturists through NCCAOM  is 19 CE hours (PDA) for the live sessions listed below. 
(This list subject to minor changes.)
Maximum possible 19 CE hours (PDA). Partial credits OK.
Number CE credits with NCCAOM categories
CE Catalog Code
Friday, March 25

8:30 AM -
10:00 AM
Antianxiety Herbs and Mechanisms of Action Paul Bergner, Medical Herbalist
1.5 (PE-CW)
22SW04
10:30 AM -
12:00 PM
"Just Another Sleepless Night"; Herbal/Nutritional Protocols for Insomnia and Other
Sleep Disorders David Winston, RH (AHG)
1.5 (AOM-BIO)
22SW24
1:00 PM -
5:15 PM
Pre-Conference Intensive: Psychedelics: Therapeutic Uses for Psilocybin and LSD in Mental Health ($95) Erica Zelfand, ND
4 (PE-CW)
22SW20
Saturday, March 26
9:00 AM -
10:30 AM
Maintaining a Healthy Heart in the Age of COVID Jillian Stansbury, ND
1.5 (PE-CW)
22SW17
11:00 AM -
12:30 PM
Alternatives to Polypharmacy in Conditions of Neurologic Impairment Kenneth Proefrock, NMD
1.5 (AOM-BIO)
22SW19
1:30 PM -
3:00 PM
Herbal Medicines and the Gastrointestinal Microbiota: Herbs that Nurture and Herbs that Kill Jason Hawrelak, ND
1.5 (AOM-BIO)
22SW15
3:30 PM -
5:00 PM
Panel: Botanical and other Naturopathic Therapies for Managing Multiple Drug Resistant Infections Jason Miller, DACM, Mary Rondeau, ND, RH (AHG) and Jillian Stansbury, ND
1.5 (PE-CW)
22SW21

Sunday, March 27
9:00 AM -
10:30 AM
Panel: Inspiring a Path Toward Wellness for those in our Care
Lise Alschuler, ND, Kenneth Proefrock, NMD and Katie Stage, ND, RH (AHG)
1.5 (PE-CW)
22SW22
11:00 AM -
12:30 PM
The Integral Immune System: Harmonizing the Neuroimmune Axis with Botanical Medicine Jason Miller, DACM, LAc
1.5 (AOM-BIO)
22SW18
1:30 PM -
3:00 PM
A Multidisciplinary Integrated Model for Treating Chronic Pain and Opioid Dependence David Eisen, LAc
1.5 (AOM-BIO)
22SW14
3:30 PM -
5:00 PM
Finding Balance: Herbs and Treatments to Nurture Yin Katie Stage, ND, RH (AHG)
1.5 (PE-CW)
22SW16
Back to main conference information page.
Questions about acupuncture continuing education? Contact us and we'll be happy to help!