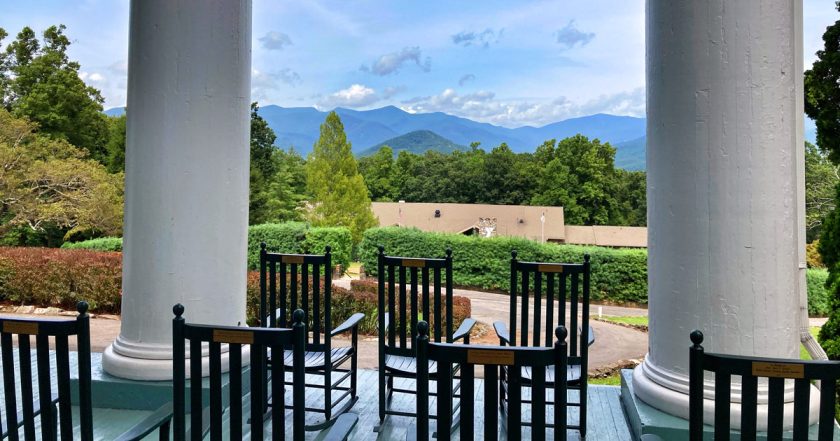 We are delighted to welcome you back in person to the
Medicines from the Earth Herb Symposium at Blue Ridge Assembly in Black Mountain, North Carolina!
Date: June 3 – 6, 2022

Highlights: Over 30 lectures to choose from, two Friday Field Studies, herb walks, and a pre-conference intensive with Kenneth Proefrock, NMD. See speakers and topics below.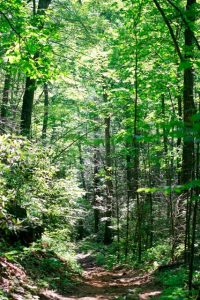 Those who attend the symposium in person receive:
Attendance at live lectures June 4 – 6 (Friday events are extra)
Streaming of all videos made at the symposium for 6 months (except outdoor workshops, which won't be recorded)
Full set of audio recordings to own
Digital lecture notes to own
Plus all the beauty of a weekend at Blue Ridge Assembly: quiet nights, rocking on the front porch, seeing old friends around the fire rings, lots of herb walks and other outdoor activities, exploring the trails on 1200 acres of woodland, and so much more. We can't wait to have you back!
Registration: $329 by February 22; $379 by April 6 and $459 after that date. Includes all lectures June 4-6. Extra fees for Friday events, CE, meals, and lodging.
Note on Safety: Blue Ridge Assembly is following all CDC guidelines, so right now they are requiring indoor masking and proof of vaccination or a negative COVID test. They'll continue that requirement as long as it's warranted, and that may or may not be until June when the symposium takes place.
Cancellations: By May 12, registration fees will be refunded minus $50 processing per registrant. No refunds can be given after 5/12/22. Refund requests should be emailed to the conference office.
---

Accommodations
Blue Ridge Assembly, 84 Blue Ridge Circle, Black Mountain, North Carolina
The symposium site is nestled on a mountainside surrounded by 1200 forested acres with two rushing streams. Lodging, dining and lectures are all within walking distance. Blue Ridge Assembly is 40 minutes east of Asheville, NC.
All-inclusive lodging and meal packages start at $196 total for three nights' lodging and eight meals. Commuter meals are also available for $80 for the weekend.
Register for lodging and meals online. Blue Ridge does not take reservations by phone. You may also fill out this form and mail or email it to them.
---

Pre-Symposium Intensive with Kenneth Proefrock, NMD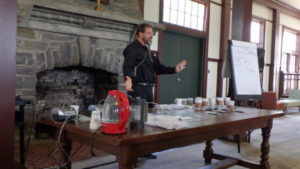 Title: Compounding Workshop for Acute and Chronic Conditions
Date: Friday, June 3, 2022
Time: 1 – 5:15 PM
Place: Blue Ridge Assembly in Black Mountain, NC
Cost: $89
Open only to registered conference participants.
Continuing Education:
Application to be submitted to OBNM for 4 general CE credits for NDs
Application to be submitted to AAFP for 4 CME credits for MD, DO, RN, FNP, etc.
Application pending approval from NCCAOM for 4

PDA for acupuncturists
Description: Kenneth Proefrock's passion for compounding medicines from raw materials translates into unique preparations for hard-to-treat conditions, customized for the individual case. Join us for a demonstration of this specialized art of compounding therapeutics, as it applies to botanical eye drops/eyewashes, nasal sprays/washes, and nebulizer solutions for the treatment of both acute and chronic conditions. Therapeutic agents include Berberis spp, Mahonia, Algerita, Bismuth compounds, Ligusticum, Licorice, Phytolacca, Ceanothus, Scutellaria, Larrea, Nicotiana spp., and amino acids such as N-Acetyl-Cysteine, Glutathione, Agmatine, and Lysine.
---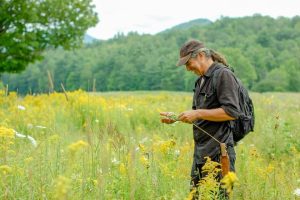 Title: Botanical Adventures and Field Walk
Date: Friday, June 3, 2022
Time: 10 AM – 3 PM
Cost: $69
Location: Blue Ridge Assembly
Open only to registered symposium participants (25 person limit).
Description: Join the irrepressible 7Song on a journey through the forests surrounding Blue Ridge Assembly to identify medicinal plants in the wild and learn their clinical uses. He places a strong emphasis on ethical considerations of gathering wild plants and uses his encyclopedic knowledge of botany to show us how to be sure of an ID before harvesting. Please bring a box lunch or arrange for Blue Ridge Assembly to provide a take-out container for your lunch.
Note: Blue Ridge Assembly is a botanical sanctuary and harvesting of any plant or plant parts is not allowed.
---

Friday Garden Tour with Joe Hollis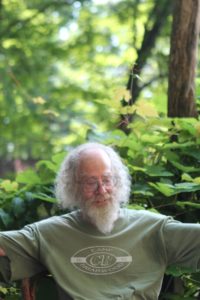 Title: Ecology, Propagation, and Cultivation of Native and Oriental Medicinal Herbs
Date: Friday, June 3, 2022
Time: 1 PM – 5 PM
Cost: $59
Location: Mountain Gardens in Burnsville, NC (about an hour from Blue Ridge Assembly)
Open only to registered symposium participants. 25 person limit
Description: Mountain Gardens is a forty-year-old botanical garden of useful plants incorporating the largest collection of medicinal herbs in the eastern US. Joe teaches the techniques of cultivation and propagation he has been honing for over 40 years. Local cultivation of medicinal plants is even more important now, with the wild stocks of medicinals being threatened by overharvesting worldwide More on Mountain Gardens here.
---

Continuing Education Information
Please sign up for CE when you submit your registration form ($29 additional fee for all CE).

We offer CE, CME, CNE, PDA and CEUs through these approvals

Credits issued for full or partial attendance

Totals below include attendance at pre-symposium intensive (4 hours)
AMERICAN ACADEMY OF FAMILY PHYSICIANS (AAFP):
Approval Pending for up to 40 hours Prescribed Credit* for DO, MD, RN, FNP, California NDs and others

*AMA/AAFP Equivalency:
AAFP Prescribed Credit is accepted by the American Medical Association as equivalent to AMA PRA Category 1 credit(s)™ toward the AMA Physician's Recognition Award.
NATUROPATHIC PHYSICIANS:
Approval Pending for all NDs (including California CNDA) who accept AAFP credits described above
Approval Pending: Oregon (OBNM): up to 40 hours. Pharmacy hours for NDs to be announced.
ACUPUNCTURISTS:
Approval Pending: NCCAOM: up to 24 PDA (CE hours)
NURSING:
Approval Pending by the AAFP (see above) for up to 40 hours CE credit. (AAFP is recognized by the ANCC as a provider of nursing continuing education for RNs, FNPs and other nursing professionals)
A general certificate of attendance is available to any participant who requests it.
Questions on CE? Contact us
---
---

Symposium Speakers and Topics
(Subject to minor changes)
7Song
7Song is director of the Northeast School of Botanical Medicine and practices as a clinical herbalist at Ithaca Free Clinic in Ithaca, NY. A native of the northeastern US, he has nevertheless spent a lot of time in the southwestern deserts admiring, photographing, and wildcrafting plants on his own, and while teaching botany for Michael Moore at the Southwest School of Botanical Medicine. More about 7Song.
Presentations:
1. Friday Field Study: Botanical Adventures and Field Walk
2. Principal Plants for Herbal First Aid
Teresa Boardwine, RH (AHG)
Green Comfort School of Herbal Medicine in the Blue Ridge Mountains of Virginia, is where Teresa Boardwine offers classes, consultations, and online access to her workshops. She has been teaching her hands-on medicine-making classes for over 20 years. More about Teresa Boardwine.
Presentations:
1. Help for Our Times through a Five-Step Alignment Protocol
2. For the Joy of BonBons (Demonstration)
Mary Bove, ND
A clinical medical herbalist, Mary Bove, ND, had a practice in family medicine in Brattleboro, Vermont for over 20 years, where she assisted at the birth of a whole generation of children. Once a full-time faculty member at Bastyr University, Dr. Bove chaired the departments of Botanical Medicine and Naturopathic Midwifery. She is the author of An Encyclopedia of Natural Healing for Children and Infants, and co-author of Herbs for Women's Health. More about Mary Bove.
Presentations:
1. Respiratory Resilience
2. The Simplicity of Simples in Botanical Medicine
Ruby Daniels
With family dating back to the slave plantations of the 1600s in Beckley, WVa, Ruby Daniels ("Ruby D") refers to her heritage as "Afro-lachian". She spent many childhood summers in Beckley with her aunts and grandmother, learning about African American traditions, spirituality, native plants and herbal remedies. This motivated her to start experimenting with plants on her own, and later form her business, Creasy Jane's, named after her great-great-grandmother, Creasy Jane Pack. After earning her Master's in Therapeutic Herbalism she returned to Beckley and now offers consultations and herbal remedies based in that tradition. More about Ruby Daniels.
Presentations:
1. Antiviral Herbs Native to the Appalachian Mountains
2. Topical Herbal Treatments
Doug Elliott
For many years Doug earned his living as a traveling herbalist collecting and selling herbs, teas and old-time remedies. Along with healing plants, Doug searches out old-timers and elders from various cultures. From these bearers of tradition, he has assembled an extensive body of knowledge of the botanical aspects of plants, their history, legends, and lore; their uses in various cultures, medicinal properties, food value, as well as other practical ways we can use wild plants every day. More about Doug Elliott.
Presentations:
1. Three Herb Walks
Joe Hollis
Joe Hollis has lectured, consulted and taught workshops in medicinal herb identification, cultivation and processing at Mountain Gardens and at various colleges and conferences in North Carolina for over 30 years. Mountain Gardens sells its seeds, plants and preparations at herb fairs and medicinal herb conferences, and via the internet. More about Joe Hollis.
Presentation:
1. Friday, 1:00 – 5:00 PM: Ecology, Propagation and Cultivation of Native and Oriental Medicinal Herbs at Mountain Gardens
Kat Maier, RH (AHG)
A practicing herbalist for over twenty years, Kat Maier is currently director of Sacred Plant Traditions in Charlottesville, Virginia where she offers a three-year clinical/community herbalist training program. She began studying plants in the Peace Corps in Chile. More about Kat Maier.
Presentations:
1. Understanding the Elements and Energetic Patterns of Plants and Humans
2. Deep Medicine and Inflammation–How Human Health is Tied to the Human Condition
3. Plant Walk: Establishing Plant Relations
Kenneth Proefrock, NMD
A naturopathic physician practicing in Sun City, Arizona, Kenneth Proefrock specializes in difficult-to-treat conditions in his clinic, Total Wellness. He is the vice-president of the North American Board of Naturopathic Examiners and chair of the biochemistry portion of the naturopathic physician's licensing exam. His lectures combine a detailed understanding of biochemistry and physiology with a passion for plant medicine. More about Kenneth Proefrock.
Presentations:
1. Pre-Symposium Intensive: Herbal Compounding Workshop for Acute and Chronic Conditions
2. Lost in Translation: Epigenetics, Mental Health and Botanical Medicine
3. Archaic Techniques of Ecstasy: Exploring the History of Shamanism through the Work of Mircea Eliade
Mary Rondeau, ND, RH (AHG)
Mary Rondeau ND, RH(AHG) is a registered naturopathic doctor, functional medicine specialist and registered herbalist. Her interest in plants and natural healing stemmed from her upbringing in the Rocky Mountains learning about folk remedies with her mother as a child. More about Mary Rondeau.
Presentations:
1. The One and Only Ashwagandha
2. Phenotypes of Depression
CoreyPine Shane, RH (AHG)
​CoreyPine Shane RH (AHG), founder and Director of the Blue Ridge School of Herbal Medicine near Asheville, NC, has spent over 25 years helping clients and teaching people by artfully blending Chinese and Western herbal traditions with a focus on local plants. His new book "Southeast Medicinal Plants" covers how to identify, ethically harvest, and use the wild plants of the Southeast. CoreyPine has taught across the United States and in Europe, at many national herb conferences, and is a Professional Member of the American Herbalists Guild. More about CoreyPine Shane.
Presentation:
1. Plant Walk: Seeing Medicinal Plants as both a Wildcrafter and a Clinician
Katie Stage, ND, RH (AHG)
Katie Stage is a naturopathic physician practicing at the SCNM clinic in Tempe. She is a full-time faculty member at SCNM, teaching botanical medicine, hydrotherapy, GYN lab, and clinical skills. More about Katie Stage.
Presentations:
1. SIBO, IMO and More! Updates on small and large intestinal bacterial overgrowth
2. Engaging the Post Pandemic Libido
3. The Impact of the Circadian Rhythm on Hormone and Whole Person Health
Jen Stovall, BSN, RN
A community herbalist and health educator, Jen Stovall believes that herbalism is a potent tool for social justice. Her work as a teacher and practitioner is informed by Western Herbalism, Southern Folk Medicine, and harm reduction practices. She has a BSN-RN and is a NADA Ear Acupuncture Detox Specialist and Trainer. She provides education and outreach for the Trystereo Harm Reduction Collective, a grassroots Syringe Access Program in New Orleans. Her herb school in New Orleans, the Samara School of Community Herbalism, is dedicated to increasing health sovereignty and herbal education for all. More about Jen Stovall
Presentations:
1. The Damage Done: Navigating the Physical Impacts of Long-Term Drug Use with Herbs & Nutrition
2. The Siren's Song: Working with Addiction When Someone is Ready to Quit
Marc Williams, MA
Ethnobiologist Marc Williams has taught hundreds of classes to thousands of people about plants, humans, other life forms and their interface. His training includes a B.A. in Environmental Studies/Sustainable Agriculture from Warren Wilson College with a minor in Business and a M.A. in Appalachian Studies/Sustainable Development from Appalachian State University with a minor in Planning/Geography. He has spent over 20 years working at various restaurants, farms, and travels throughout 30 countries in Central/North/South America, Europe and all 50 states in the USA. More about Marc Williams.
Presentations:
1. Outdoor Walk: Woody Plant Medicinals
2. All About Dandelions
Donald Yance, RH (AHG)
Donnie Yance, RH (AHG) is a clinical master herbalist and certified nutritionist who is internationally recognized for his comprehensive knowledge and understanding of the healing properties of plants and nutrition. Donnie conducts his clinical practice at the Mederi Center in Ashland, Oregon, utilizing his unique integrative model known as the Eclectic Triphasic Medical System, which he evolved over more than twenty years of successful patient care. More about Donald Yance.
Presentations:
1. Spirituality and Healing – The Meaning and Practice of Spiritual Care in Medicine
2. Targeting VEGF (Vascular Endothelial Growth Factor): A Main Driver in Cancer Angiogenesis and Growth
3. Calcium: Friend or Enemy – Assessing and Treating Hypercalcemia

---
Exhibitors:
Are you interested in exhibiting at the conference? A limited number of tables for exhibiting and selling products are available. Please contact us and we will send information.
---