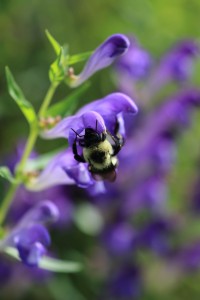 Select an Intensive to View Details
View Full Symposium Program  (Registration at full event required to attend intensives)
Online and phone registration now closed.
---

Friday, June 2 Pre-conference Events

Pre-conference Intensives at Blue Ridge Assembly. Participants may reserve lunch in advance from Blue Ridge here ("Early arrival needs").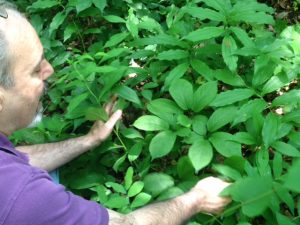 10:00 AM – 3:00 PM
Ethnobotanical and Native Plant Field Study
David Winston, RH(AHG) Sorry this event is full.
Join this perennial outdoor favorite for a day with David Winston. Examine the unique flora of the southeastern mountains and hear stories of creation and the origin of medicine. Discover how the medicine, food and useful materials provided by the plants have nurtured the Native peoples and Appalachian settlers for millennia. Explore the healing power of the herbs, the water, the earth, the trees, the songs and how you can make them a part of your life.  ($65)
NOTE: Applications approved for 5 PDA for acupuncturists, 4.5 CNE for nursing. Sorry, no credit for herb walks from OBNM (naturopathic physicians).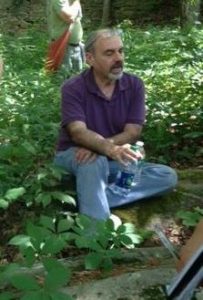 David Winston RH (AHG) is an herbalist and ethnobotanist with over 40 years of training in Cherokee, Chinese and Western herbal traditions. He has been in clinical practice for over 40 years and is an herbal consultant to physicians, herbalists and researchers throughout the USA and Canada. In 2013 David was presented with the Natural Products Association (NPA) Clinician's Award. He is founder of Herbalist and Alchemist, Inc, and offers a two year herbal training program at David Winston's Center for Herbal Studies.
---
Friday, June 2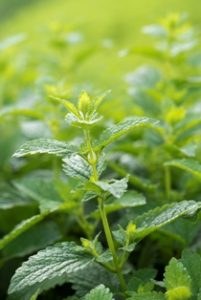 1:00 PM – 5:00 PM
Pre-conference Intensive: Immuno-psychiatry– Immune System Influences on Mental Health and Innovative Therapies for Restoring Balance
Kenneth Proefrock, ND
The immune system can affect neurotransmitter function and hormones, as evidenced by new research, which seems to point to an exciting theory that inflammation and  immune dysfunction are strongly contributing factors to mental illness.
We turn our focus to the biochemistry of receptor sensitivity, the COMT, CBS, MTHFR, CYP450 metabolic enzyme systems and how hormonal and neurotransmitter functions impact the overall sense of well-being for a particular individual. We discuss current pharmaceutical models and theories of treatment for depression/anxiety, dysthymia, bipolar, OCD, PTSD, substance abuse and schizoaffective disorders as well as the wide range of what are known as 'Shadow Syndromes', conditions that brush close to the actual diagnosed pathology, but don't lend themselves completely to the actual diagnosis and treatment.
In addition to dietary and botanical medicine ideas, we also discuss physiological principles of specific physical activities and exercise strategies, along with experiential meditative and spiritually-oriented practices to cultivate a greater sense of mindfulness. Necessarily, we also discuss strategies to wean people from their psychotropic medications, and when that might be appropriate. ($79)
NOTE: Applications approved for 4 PDA for acupuncturists, 3.75 contact hours for CNE in nursing and 4 CME hours for naturopathic physicians (2 pharm credits).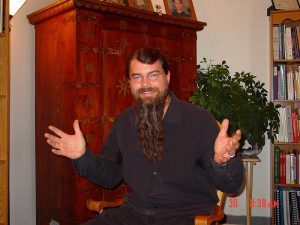 Kenneth Proefrock, ND graduated from Southwest College of Naturopathic Medicine in 1996.
Prior to naturopathic medical school, he received a Bachelors of Science degree in Chemistry and Zoology from Northern Arizona University. For the past fifteen years, he has conducted a very busy naturopathic medical practice in Sun City, Arizona.
He is also sole owner and formulator for Vital Force Naturopathic Compounding which provides consulting services and a wide variety of unique compounds for other naturopathic physicians and their patients. He speaks at conferences across the country sharing his perspective on botanical medicine and the modern practice of naturopathic medicine.
He is also the Vice-President of the North American Board of Naturopathic Examiners and the chairperson for the biochemistry portion of the Naturopathic Physician's Licensing Exam. In his spare time, when such a thing really exists, he is in the desert with his five kids, honing his skills in primitive archery, wildcrafting, gardening, and home brewing.
---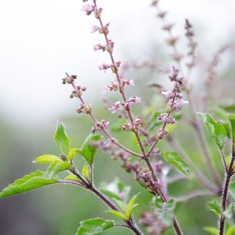 Saturday June 3
2:00 PM – 5:30 PM
INTENSIVE; Immune Checkpoint Inhibitors: Working with Botanicals for a Possible 'Checkmate' in Integrative Cancer Therapies
Donald Yance, RH(AHG), CN
Conventional immune therapies such as interleukin 2 (IL-2) and the new class of checkpoint inhibitors produce durable responses in only a small minority of patients while being associated with significant, nearly universal toxicity. Recent clinical experience with advanced cancers, some hematological, and some solid tumors, both carcinomas and sarcomas, has shown good success. These were patients who were at the end of their treatment options with little hope of survival.
This presentation describes the methods of combining checkpoint inhibitors (mainly with a class of drugs called Programmed cell death 1 [PDL-1] inhibitors), with botanical and nutritional programs. Many of these patients were in clinical trials and were the only ones to responded successfully to treatment, with manageable side effects mostly of an autoimmune character. Botanical and nutritional medicine appears not only to mediate the side effects and toxicities of the drugs, but to act synergistically with the drug treatment against the cancer, thus providing a possible "checkmate' in integrative cancer therapies.  ($55)
This intensive will cover:
The immune system and cancer
Checkpoint inhibitors
PD-1 and PDL-1 inhibitors
Predict biomarkers for PD-1 and PDL-1 inhibitors
Causes in PDL-1 targeted therapy failure
An ETMS approach to cancer in combination with PDL-1 targeted drugs
Modifying the Micro-environment
Botanical and Nutritional Immuno-medicine
Case studies
NOTE: Applications approved for 3.5 PDA for acupuncturists; 3.25 CNE contact hours in nursing and 3.5 pharm CME for naturopathic physicians.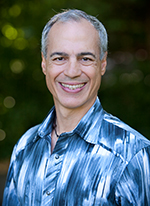 Donald Yance, Jr., CN, MH, RH(AHG) has devoted his life to developing a unique approach to health and healing that elegantly combines his passion for the latest scientific research with the wisdom of ancient healing traditions. Donnie's longstanding interests in botanical medicine, music, and Eastern Christian, Franciscan theology infuse his work, resulting in an approach to healing that is compassionate, creative, intelligent, and inspiring.
Founder of the Mederi Centre for Natural Healing in Ashland, Oregon
President and formulator of Natura Health Products, a line of advanced botanical and nutritional products for health care practitioners
Author of Herbal Medicine, Healing & Cancer (Keats Publishing, 1999) and Adaptogens in Medical Herbalism: Elite Herbs and Natural Compounds for Mastering Stress, Aging, and Chronic Disease (Healing Arts Press, 2013)
Internationally recognized expert in botanical and nutritional medicine
Certified Nutritionist (CN) and Clinical Master Herbalist (CH)
Professional member of the American Herbalists Guild RH(AHG) and the National Association of Nutrition Professionals
---
Sunday Intensive, June 4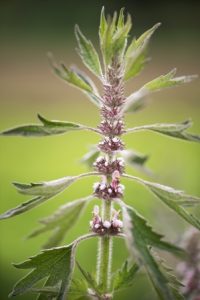 2:00 PM – 5:30 PM
Cooking with Wild Herbs and Foods with Marc Williams
Marc Williams
Food as medicine is a concept that is rooted in the healing systems of Ancient Greece, China, India and others. It is well known that various compounds such as antioxidants and alkaloids can be helpful in promoting overall health and well being. Many wild foods are more fortified in these compounds as well as being more nutritious and also delicious than their cultivated counterparts.
Marc Williams leads on a culinary adventure featuring prime examples of how wild foods specifically can be medicine at the same time as being star attractions in a yummy array of food items. Some examples of foods featured will include a wild kraut, probiotic hot sauce, edible flowers, wild fruit leather and a number of tonic beverages featuring tastes from the wild. This class will provide a holistic understanding of what it takes to bring sustenance from field to fork and have fun while doing it! ($55)
NOTE: Applications approved for 3.5 PDA for acupuncturists; 3.25 CNE contact hours in nursing.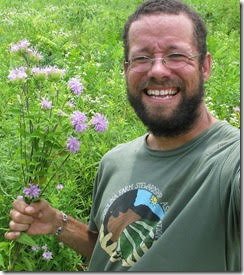 Ethnobotanist Marc Williams has studied the people-plant connection intensively while learning to employ botanicals for food, medicine, and beauty. His training includes a bachelor's degree from Warren Wilson College in environmental studies, concentrating in sustainable agriculture, and a master's degree from Appalachian State University in Appalachian studies and sustainable development, with a minor in geography and planning.
He has spent over a decade working at restaurants and farms, and has traveled in 24 countries in North and Central America and Europe, teaching hundreds of people about the marvelous world of plants, people and their interface.
---
Monday Intensive, June 5
3:30 PM – 5:30 PM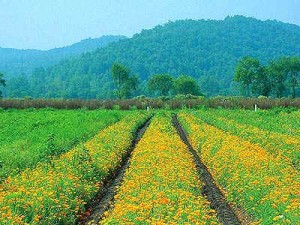 SORRY, THIS EVENT IS NOW FULL.
Farm Tour: Gaia Herbs in Brevard, North Carolina
Ric Scalzo and Mary Bove
This just in for all attendees at Medicines from the Earth, 2017!
Ric Scalzo, founder of Gaia Herbs, and Mary Bove, ND will host a tour of the Gaia Herb farm in Brevard, NC (about an hour from Blue Ridge Assembly in Black Mountain) on the last day of the symposium.
This farm is a living laboratory for the latest organic planting and cultivation methods. Certified by Oregon Tilth, the most rigorous of all organic certifying bodies, the farm produces over 5 million individual plants representing 45 species of medicinal herbs, which are then made into medicine at Gaia's state-of-the-art production facility. On this tour you'll walk the fields and learn about planting, cultivation and harvest techniques while enjoying the beautiful, fertile valley surrounded by mountains. It's an experience not to be missed!

Free. Please pre-register.  Limit 60 participants.  Open only to registered symposium attendees.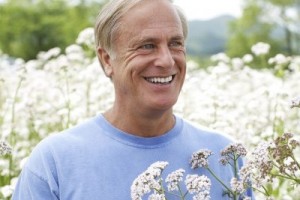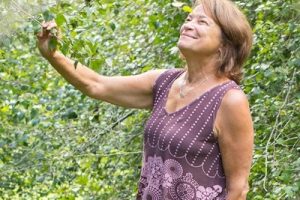 Online and phone registration now closed.