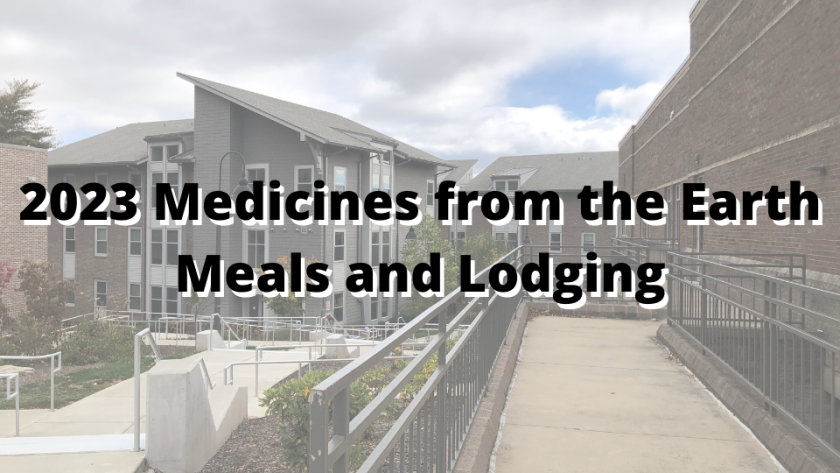 Medicines from the Earth 2023 Lodging and Meals Registration
June 2 – 4, 2023: Asheville, North Carolina
Note: This registration form is solely for lodging and meals. Registration to the event is required and can be purchased here.
Lodging spaces at UNC are limited so sign up now to reserve your spot. Last day to register for lodging: April 16.
Available Meals and Lodging Packages:
Lodging at UNC is in the Woods Apartment complex a short walk from the conference center. Each apartment has 2 – 3 single rooms, a common living room and kitchen, and a shared bath with one other person of the same gender. 
Basic Package ($343): 2 nights lodging (Friday and Saturday) and 6 meals (Friday dinner – Sunday lunch)
Early Arrival Package ($485): 3 nights lodging (Thursday, Friday and Saturday) and 8 meals (Thursday breakfast – Sunday lunch)
Commuter Meal Package (for those lodging off-site – $109): Friday dinner, Saturday lunch and dinner, Sunday lunch
Friday Intensive Lunch for Commuters ($24): Add on lunch to have on-site for your intensive
Sunday Night Lodging ($94): Add Sunday evening lodging to your reservation
Medicines from the Earth Herb Symposium


June 2, 2023 - June 4, 2023




6:30 pm - 5:30 pm