The American Academy of Family Physicians (AAFP) has approved the online 2021 Medicines from the Earth Herb Symposium for up to 49 hours of Prescribed Credit*.
This approval applies to CME for: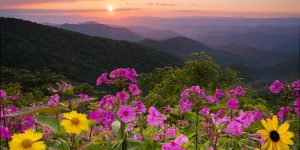 Medical Doctors (MD)

Osteopathic Doctors (DO)

Nurses (RN)

Family Nurse Practitioners (FNP)

California Naturopathic Physicians (ND)

Other professionals whose CE boards accept this credit.
Approval Statement: The AAFP has reviewed the 2021 Medicines from the Earth Herb Symposium, and deemed it acceptable for AAFP credit. Term of approval is from 06/04/2021 to 06/02/2022. Physicians should claim only the credit commensurate with the extent of their participation in the activity.
AMA/AAFP Equivalency:
AAFP Prescribed Credit is accepted by the American Medical Association as equivalent to AMA PRA Category 1 credit(s)™ toward the AMA Physician's Recognition Award.
DETAILS:
Credits are issued for full or partial attendance

Sign up for CME when you

register for the conference

($29 additional fee for continuing education)

All CE registrants will be sent a certificate after submitting attendance verification (no later than

August 3)
NURSING:
AAFP is recognized by the ANCC (American Nursing Credentialing Center) as a provider of nursing continuing education for RNs, FNPs, and other nursing professionals.
OTHER PROFESSIONALS:
Additionally, AAFP has agreements with the following healthcare organizations, who all accept AAFP's Prescribed credit:
American Academy of Physician Assistants (AAPA)

National Commission on Certification of Physician Assistants (NCCPA)

American Nurses Credentialing Center (ANCC)

American Academy of Nurse Practitioners Certification Board (AANPCB)

American Association of Medical Assistants (AAMA)

American Board of Family Medicine (ABFM)

American Board of Emergency Medicine (ABEM)

American Board of Preventative Medicine (ABPM)

American Board of Urology (ABU)
LIST OF PRESENTATIONS WITH CREDITS:
The table below lists all lectures for which AAFP credit has been approved for distance learning. All are included in the basic registration fee (except the Friday intensive for $89).
Prescribed Credit
Jill Stansbury, ND, Jill Crista, ND, Kenneth Proefrock, ND
Panel #1 Live Online: Managing Symptoms of Hormonal Disruption with Botanical Medicine
1.5
Mary Rondeau, ND, Katie Stage, ND and David Winston, RH (AHG)
Panel #2 Live Online: Restoring Mental Health in the 21st Century: Managing Chronic Overwhelm
1.5
Kat Maier, RH (AHG), Deborah Frances, ND and Mary Bove, ND
Panel #3 Live Online: Saturday Evening Keynote Panel: Honoring our Herbal Teachers
1.5
Teresa Boardwine, RH (AHG)
First Aid for Trauma Informed Practitioners
1.5
Home Health Care for Families
1.5
Mary Bove, ND
Botanical Therapies for Childhood Asthma
1.5
Jill Crista, ND
Conquering Toxic Mold Exposure
1.5
PANDAS & PANS: Natural Medicine Rescue for Post-Infectious Autoimmune Encephalopathies
1.5
Deborah Frances R.N., N.D
Pelvic Decongestant Herbs for Clearing and Grounding
1.5
The Treatment of Intestinal Parasites with Herbs
1.5
Tori Hudson, ND
Brain Aging in the Menopausal Woman: Effects on Moods, Memory and Botanical Solutions
1.5
Kat Maier, RH (AHG)
A Seasonal Model for Working with Depression
1.5
Deepening Plant Relations – Goethean Study of Nature
1.5
Jason Miller, DACM, LAc
Intensive: Targeting the Biological Terrain in Collaborative Oncology: Correlating Modern Biomarkers with Traditional Principles of Diagnosis and Treatment ($89)
4.0
Cannabis in Medicine: Applications and Limitations
1.5
Acute Viral Infections: Addressing COVID and Seasonal Epidemic Disease
1.5
Essence, Hormesis, and Autophagy in Aging and Longevity
1.5
Kenneth Proefrock, ND
Vaporizer Technologies: Safety Considerations and a Mechanism for the Delivery of Botanical Medicines
1.5
The Chemistry of Flavors: Expanding our Palette and Increasing our Neural Connections
1.5
Naturopathic Formulas and Strategies of the Early 20th Century
1.5
Mary Rondeau, ND, RH (AHG)
Restoring Mitochondrial Function through Botanicals, Nutrients and Dietary Modifications
1.5
Katie Stage, ND, RH (AHG)
Embracing the Change: Botanical and HRT Treatments for Menopause
1.5
Hairy Predicaments: Botanical Medicine for Hair Loss and Abnormal Hair Growth
1.5
Jillian Stansbury, ND
Herbs to Improve Adrenergic Tone – Lifting Deep Lethargy and Melancholia
1.5
Clinical Uses of Autumn Crocus (Colchicum atumnale)
1.5
Neural Pathways Review
1.5
Marc Williams, MA
Online: Temperate Medicinal Plant Biogeography and Conservation
1.5
David Winston, RH (AHG)
Zingiberaceae: A Family Worth Knowing
1.5
Effective Pain Relief with Botanical and Nutritional Medicine
1.5
Donald Yance, RH (AHG)
Botanical Medicine Targeting Cancer Stem Cells
1.5
Clinical Applications for Using 13 Heroic and Potentially Toxic Herbs
1.5
Questions about continuing education? Please email us and we'll be happy to help.
---